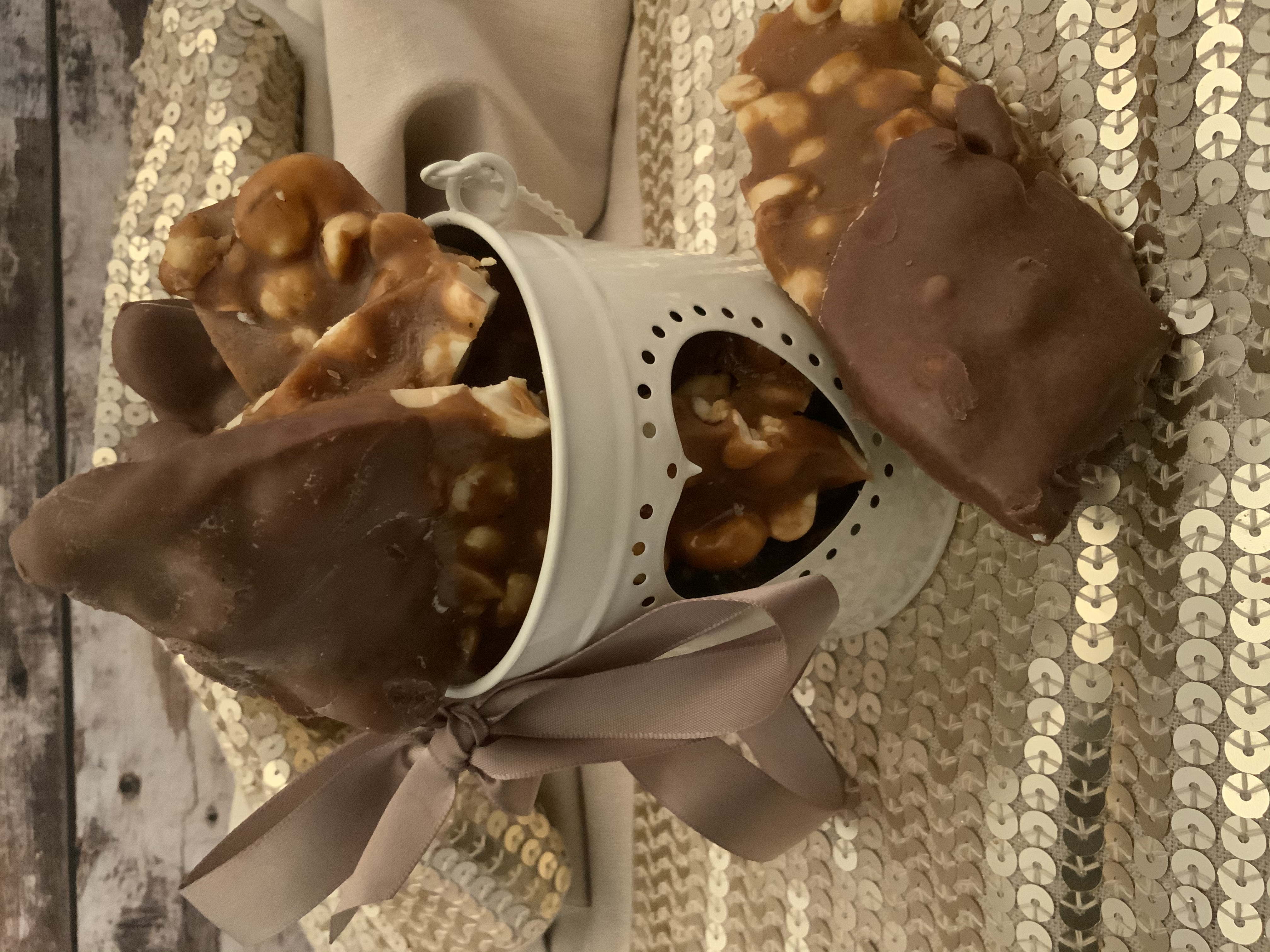 Hard, sucking toffee, rather than the chewy or liquid caramel varieties have always had a soft (if not crunchy) spot in my heart. It evokes memories of my childhood when my Soldier father would go into the kitchen and boil up a big saucepan of brittle, golden, glass like caramel toffee made with nothing more than a ton of sugar and a splash of vinegar.....
Read Full Post »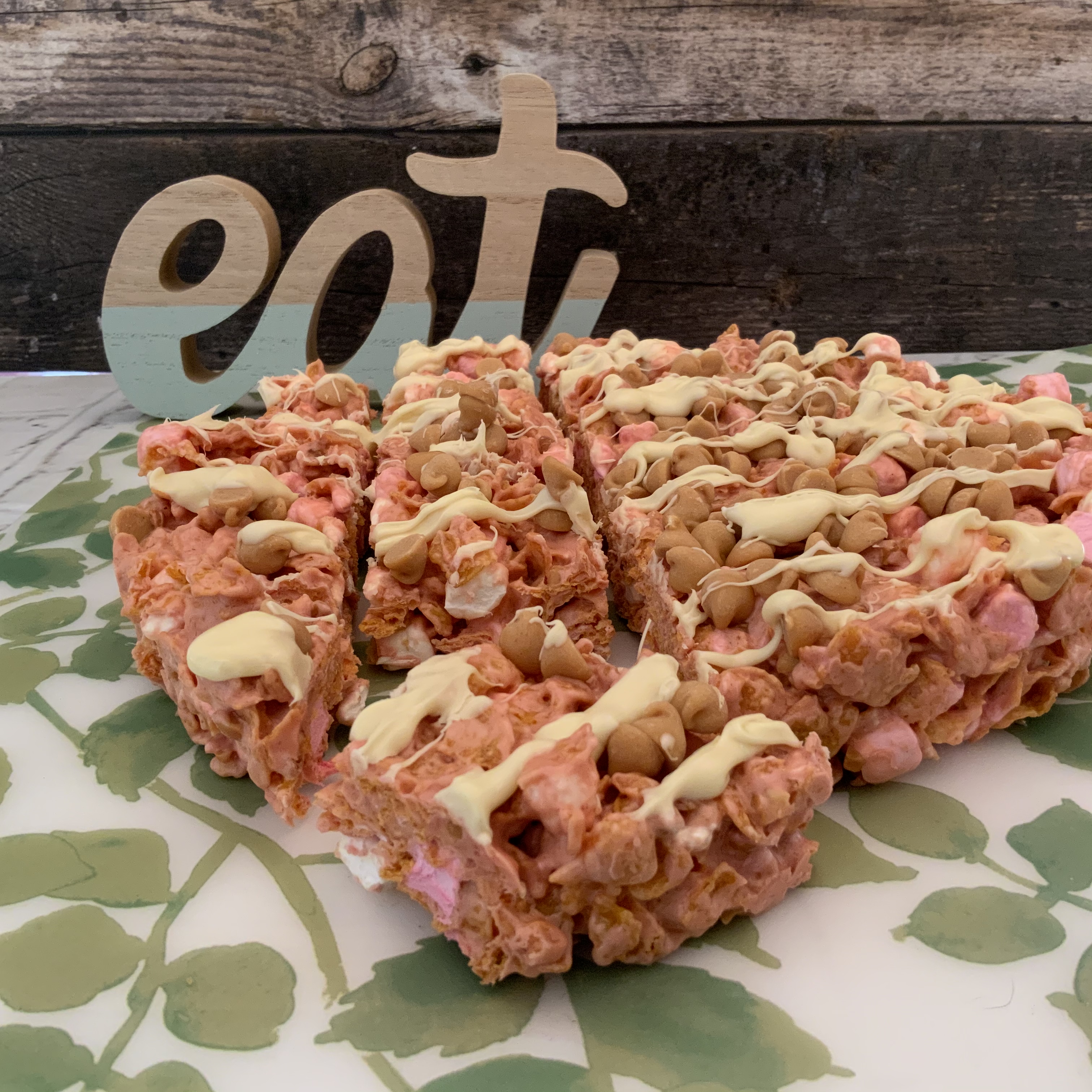 This simple recipe is great fun to get the children involved with ( adult supervision required when melting the mallows) and they can be squished into one big cake or bar, or spooned into individual paper cases, perfect for party's and picnics...
80g  butter 
125g crunchy or smooth peanut butter 
280g marshmallows divide...
Read Full Post »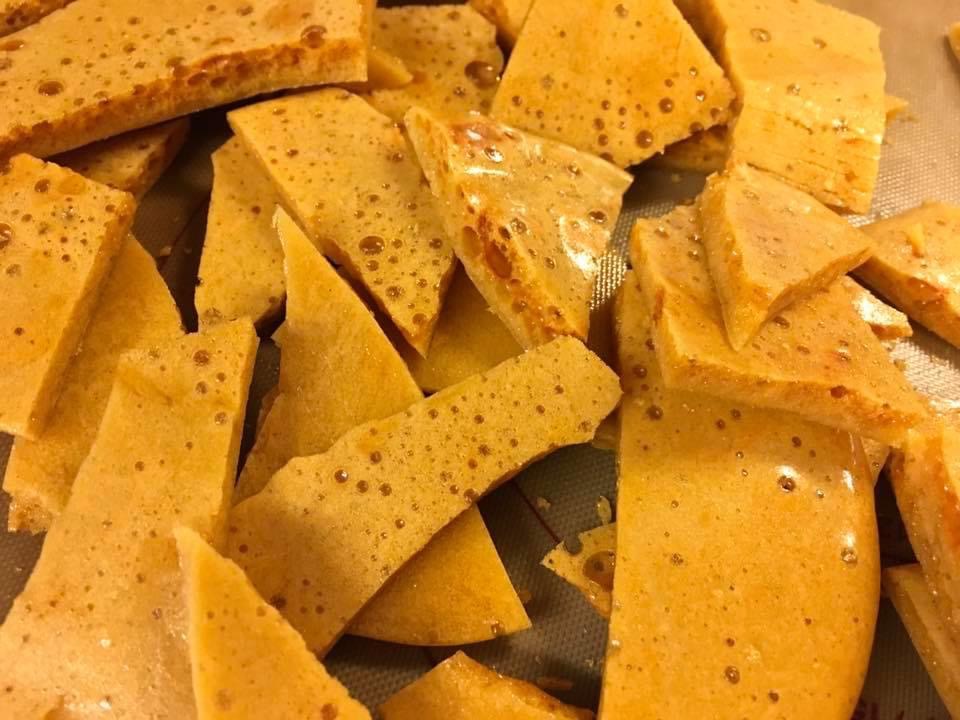 Doooo.... the Hokey Pokey...... some call it cinder toffee, some call it naked crunchie! I know it by its other name, Hokey Pokey it's three ingredients , dead easy to make and in a few minutes you have the stuff of dreams.
200g caster sugar (don't be tempted to use granulated)
8 tablespoons of golden syrup, honey or maple s...
Read Full Post »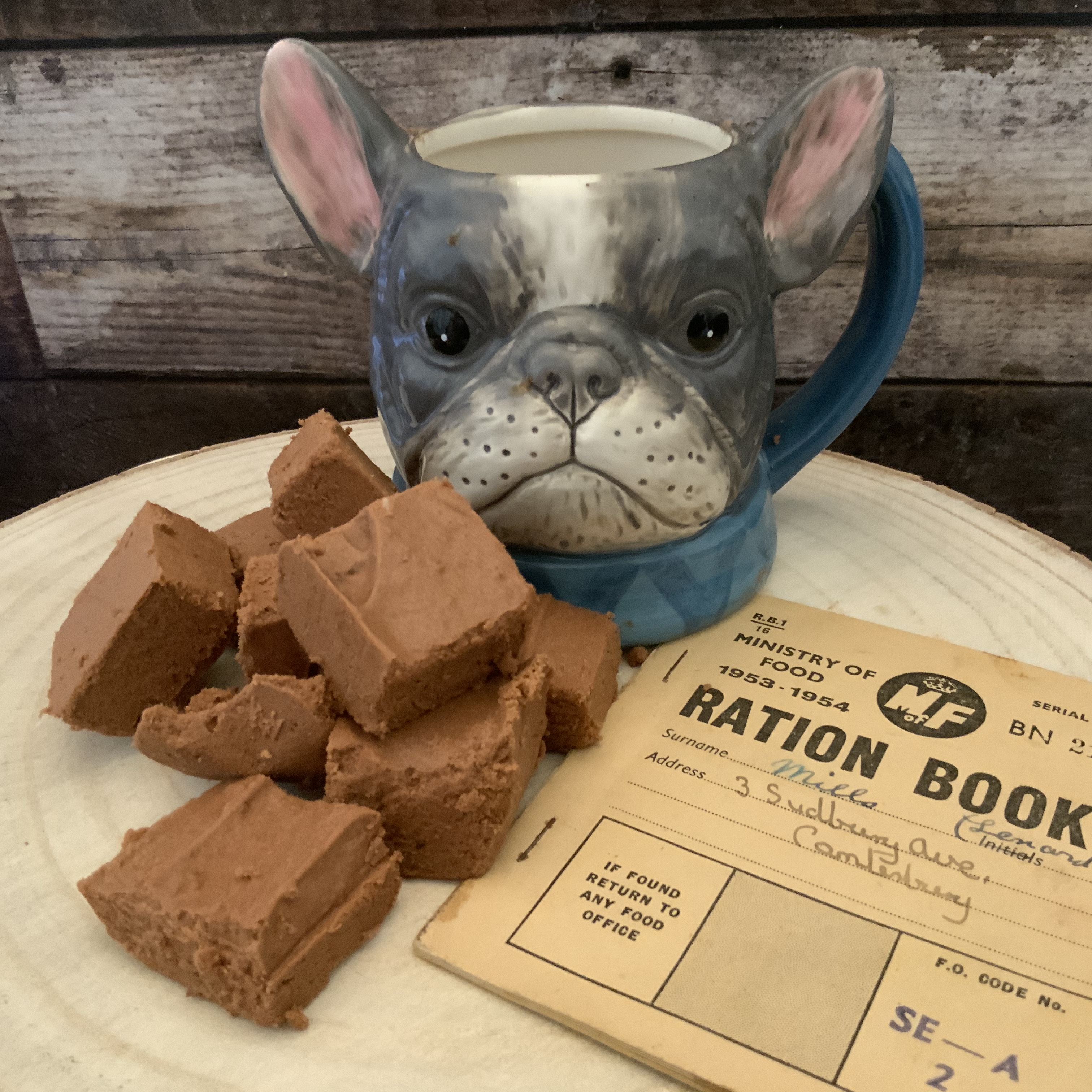 During the second world war, rationing meant that sugar, butter and chocolate were rare, precious commodities that needed to be savoured. This simple recipe stretched out the meagre weekly ration amounts for an adult with the addition of a surprise ingredient... potato! Potatoes and bread were two of the few foods not rationed and ensured that a good ol...
Read Full Post »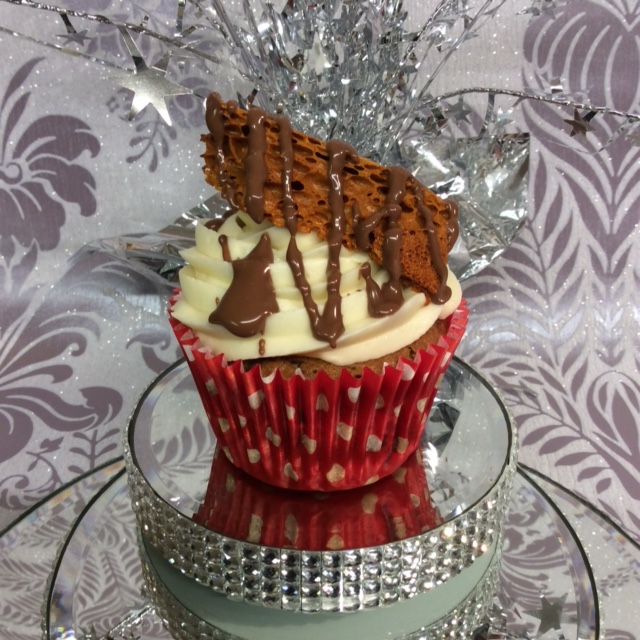 if ever there was a Fred Astaire and Ginger Rogers of cupcakes, this little beauty would fit the bill... with sophisticated notes of coffee and vanilla, smooth and creamy cream cheese frosting and a gleaming nugget of bubbly champagne coloured toffee perched jauntily on  top this is a cupcake strictly for the grownups....
...
Read Full Post »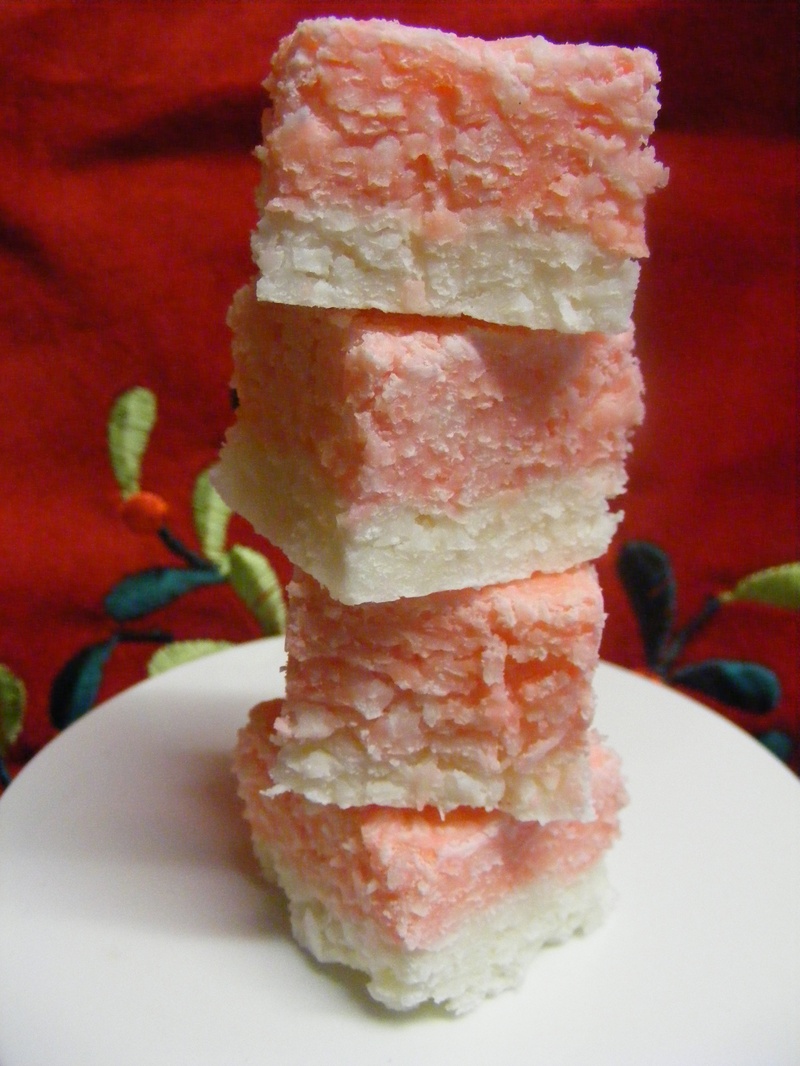 When I was young My Grandmother used to visit us at Christmas time, laden with our presents (normally socks and jumpers) and carrying a plate, covered in shiny silver tinfoil bearing the best festive treat in the world....Coconut Ice!
Christmas didn't start until my gran descended with her plate of pink and white, creamy squares of deliciousness ...
Read Full Post »