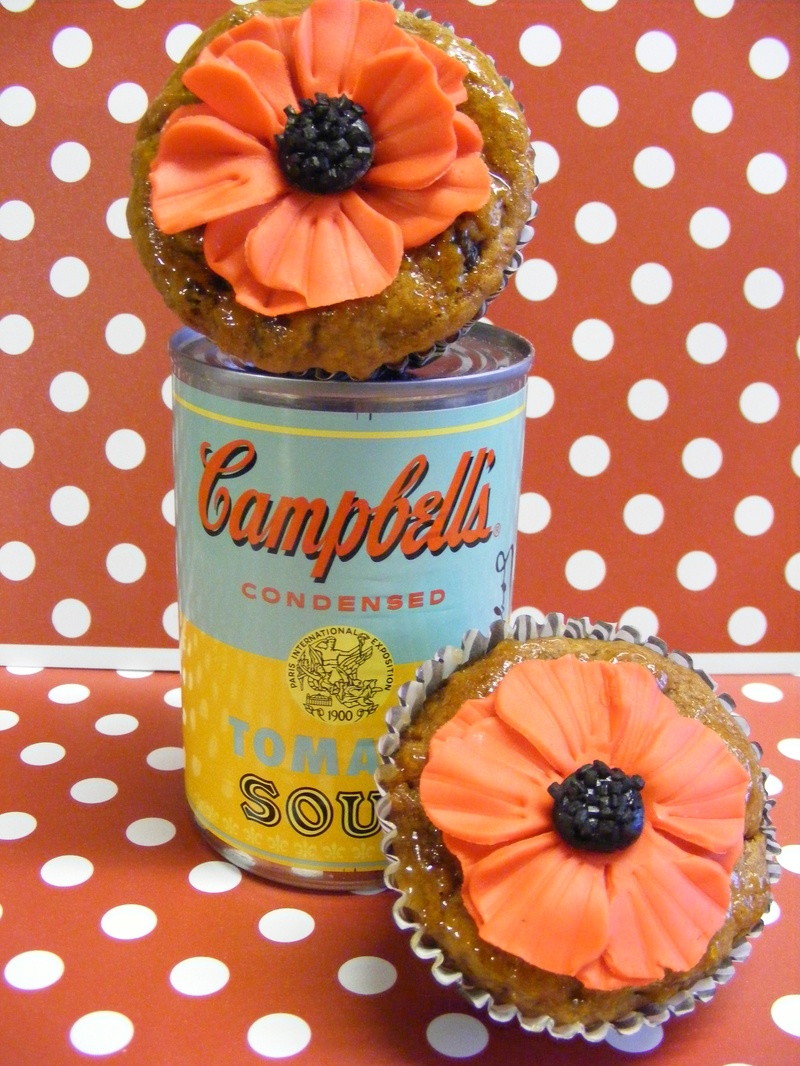 This recipe has always intrigued me, as I saw it being made on the children's TV program Blue Peter (many hundreds of years ago) and although I have made cakes with parsnips, beetroot, carrots and courgettes I have never made one with tomato soup. I have held off from sampling this cake mixture for a long time as I honestly thought it would be decided...
Read Full Post »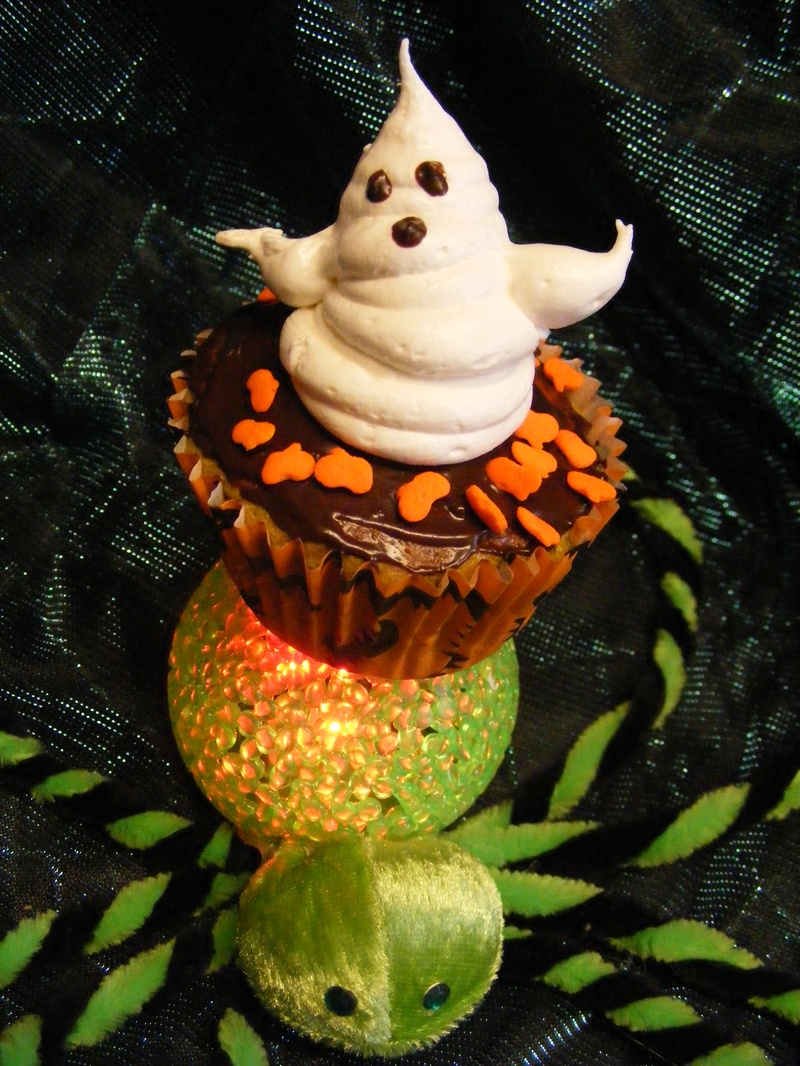 Well my little ghouls and gals, Halloween is upon us once again and it's time to do some spooky baking, Last year it was Bat Bogie muffins with coconut ice spiders and this year's Ghoulish treat is a cleverly fiendish cupcake with a marshmallow ghostie on the top… Bake them if you dare….Mwah ha ha…..
What you need...
Read Full Post »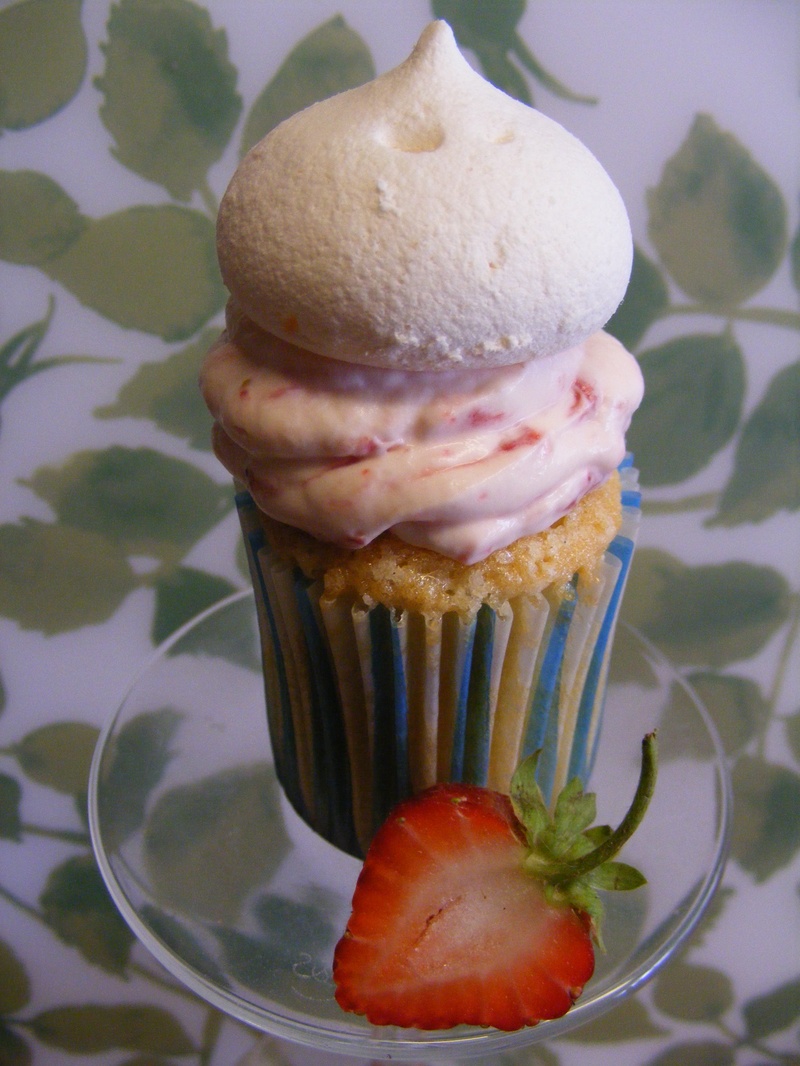 Down by the river Thames where the handsome people gather you might venture across a delightful scene of straw boatered young men, dapper in there striped school finery escorted by pretty young ladies partaking of Eton's finest champagne, English strawberries and cream…. Blimey! Fast forward a hundred years and into this century and those dapper...
Read Full Post »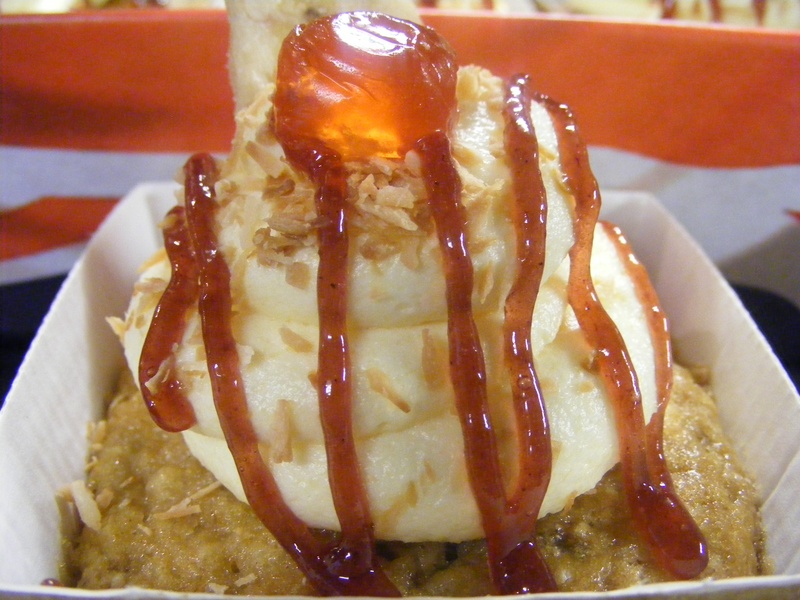 Ask any fella in any pub what they associate with Manchester and they will invariably say football, whether they are a red or a blue supporter football is synonymous with this great Northern city… However ask any girl and they will probably come up with the Gallagher brothers or the Arndale centre which is full of fabulous shops and restaurants but it...
Read Full Post »
| | |
| --- | --- |
| Posted by bakinglady on February 13, 2010 at 1:40 PM | comments () |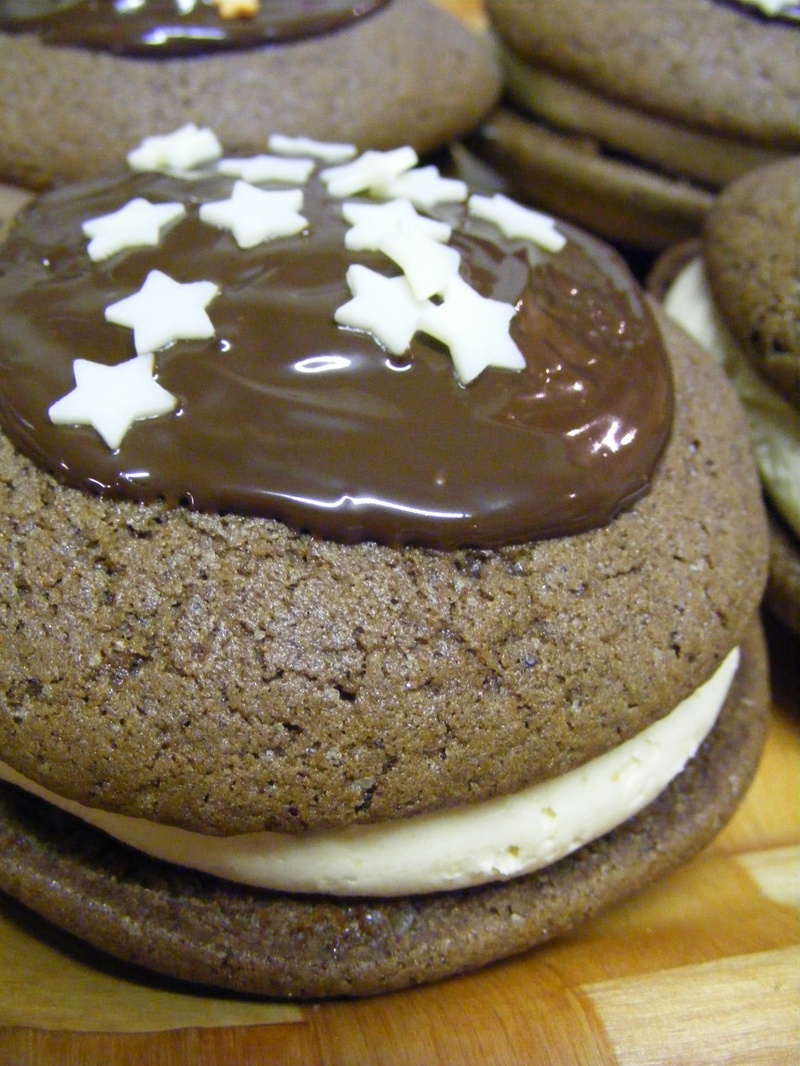 Whoop-di-do.......Whoopie pies are going to take the UK by storm, mark my words! I predict they will be as big as cupcakes and you can say you heard it here first. Whoopie pies originate in New England and were traditionally made by the Amish community, I came across them by chance and after alot of hunting on the internet managed ...
Read Full Post »
| | |
| --- | --- |
| Posted by bakinglady on November 22, 2009 at 11:20 AM | comments () |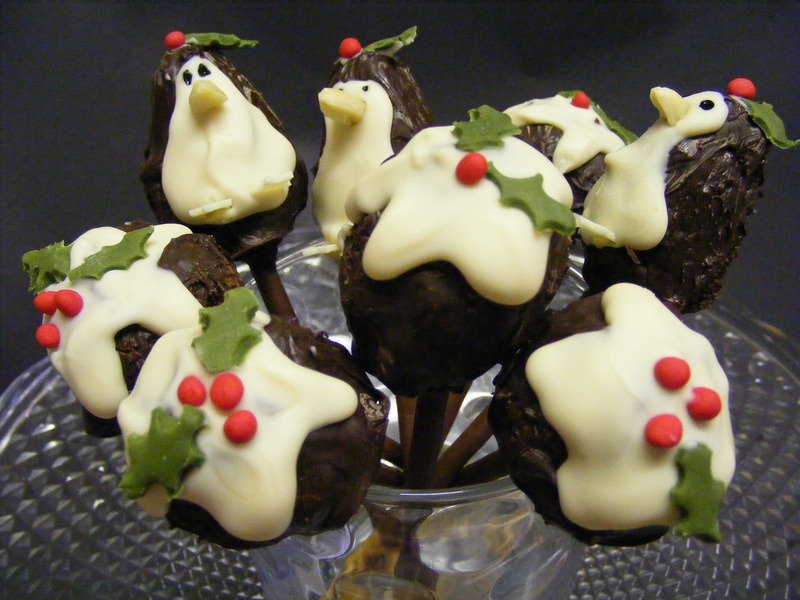 Tis the season to be jolly, get out the chocolate and make up some lolly... or two... or three...
These fabulous cake lollypops are totally edible including the sticks and just cant get any cuter, so get into the festive spirit, get out your mixing bowl, roll up your sleeves and have some 'Crimbo'  fun in the kitchen.
Read Full Post »
| | |
| --- | --- |
| Posted by bakinglady on October 3, 2009 at 2:35 PM | comments () |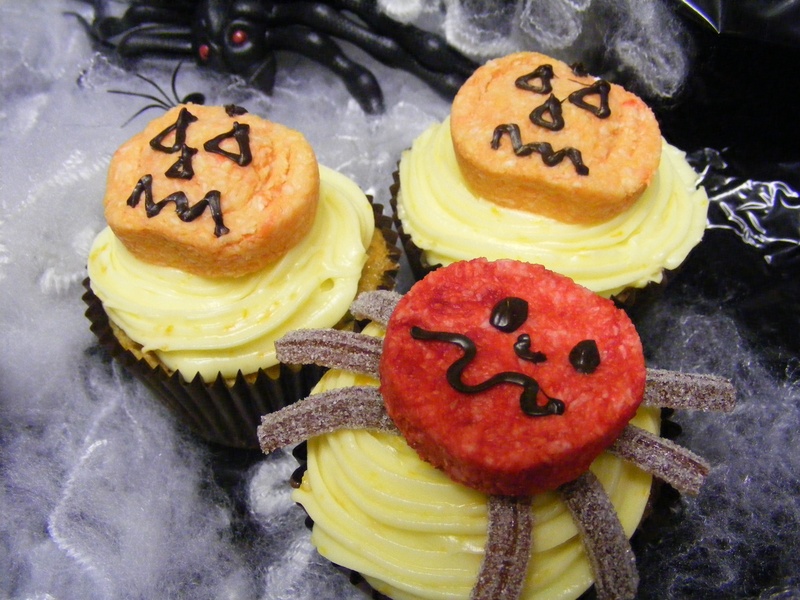 It is my mission in life to get kids to eat more veggies and this recipe is a perfect way of doing that...
Bat bogie muffins are the lightest, moistest little cakes you will ever munch on and no one will guess the secret ingredient that makes them that way.... Courgettes!
with a squidgy cream cheese topping and spooky coconut spiders or gh...
Read Full Post »
| | |
| --- | --- |
| Posted by bakinglady on September 7, 2009 at 2:05 PM | comments () |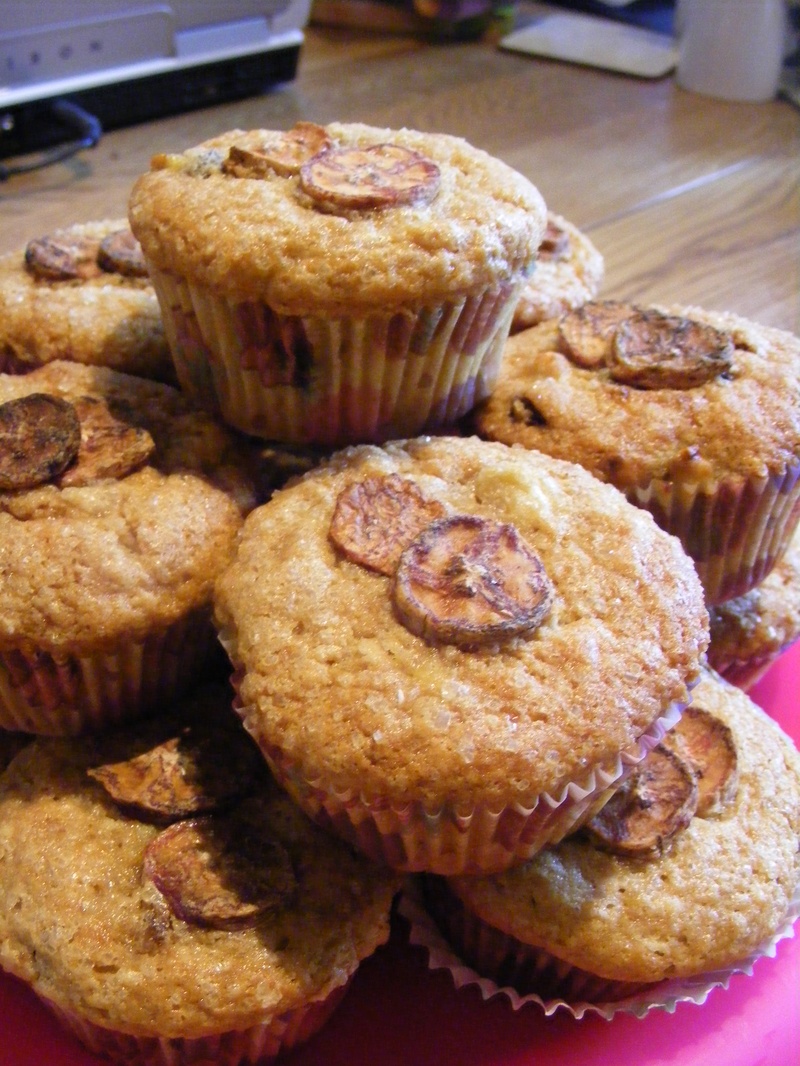 A few months ago I made Banana muffins from a well known 'craft bakery' cookbook and the results were less than pleasing. This is my version, and the flavour, texture and appearence is far superior try them and see what you think.
Makes 12 large muffins
Preheat the oven to 180c
Read Full Post »