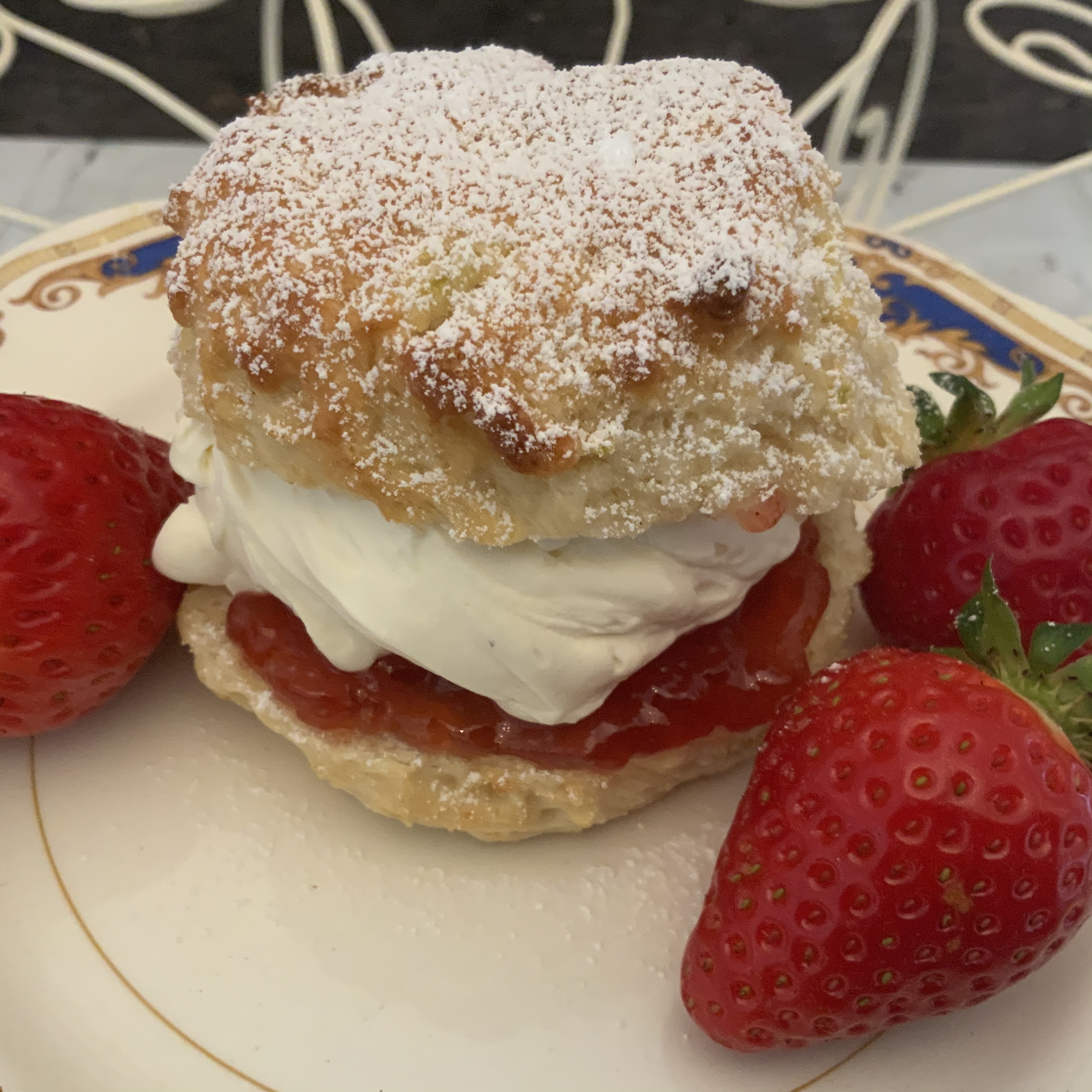 I had to get up at 7am this morning to bake a batch of scones for the afternoon tea orders I sell through my little cake company. These are guaranteed to be the best ever... soft and fluffy and the grated apple gives them a very subtle flavour whilst keeping them incredibly moist , they are without doubt...
The best scones everrrrrrrr!!!!!
4...
Read Full Post »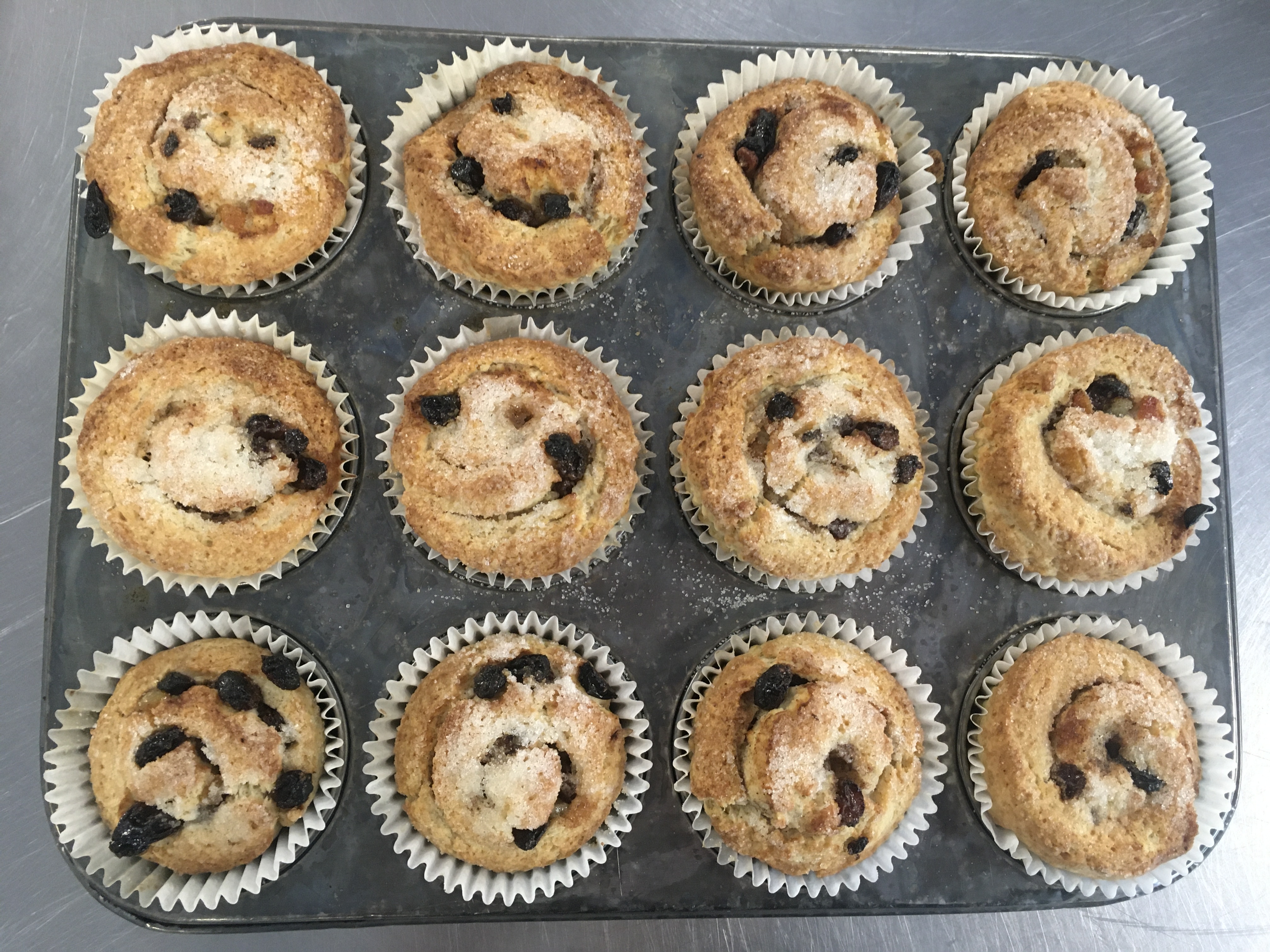 Chorley scones- makes 12
450g self raising flour
big pinch of salt
110g butter
50g granulated sugar
150ml milk
150ml double cream
Filling
75g butter, softened plus a little more ( melted) to brush on the top)
1 heaped teaspoon ground cinnamon
100g dried mixed fruit or raisins or currants
...
Read Full Post »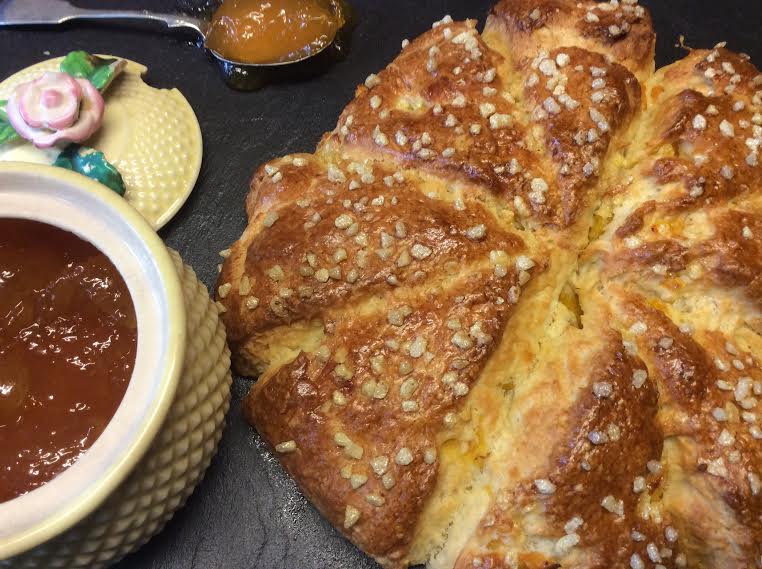 Peaches are one of those fruits that epitomise summer and remind me of a lovely week in Italy, when they are juicy and ripe and the sweet, sticky nectar is running down your chin you know that summer has really arrived and these simple wedge scones are the best way of using up a glut of ripe fruit or luscious tinned peaches when fresh peaches are not a...
Read Full Post »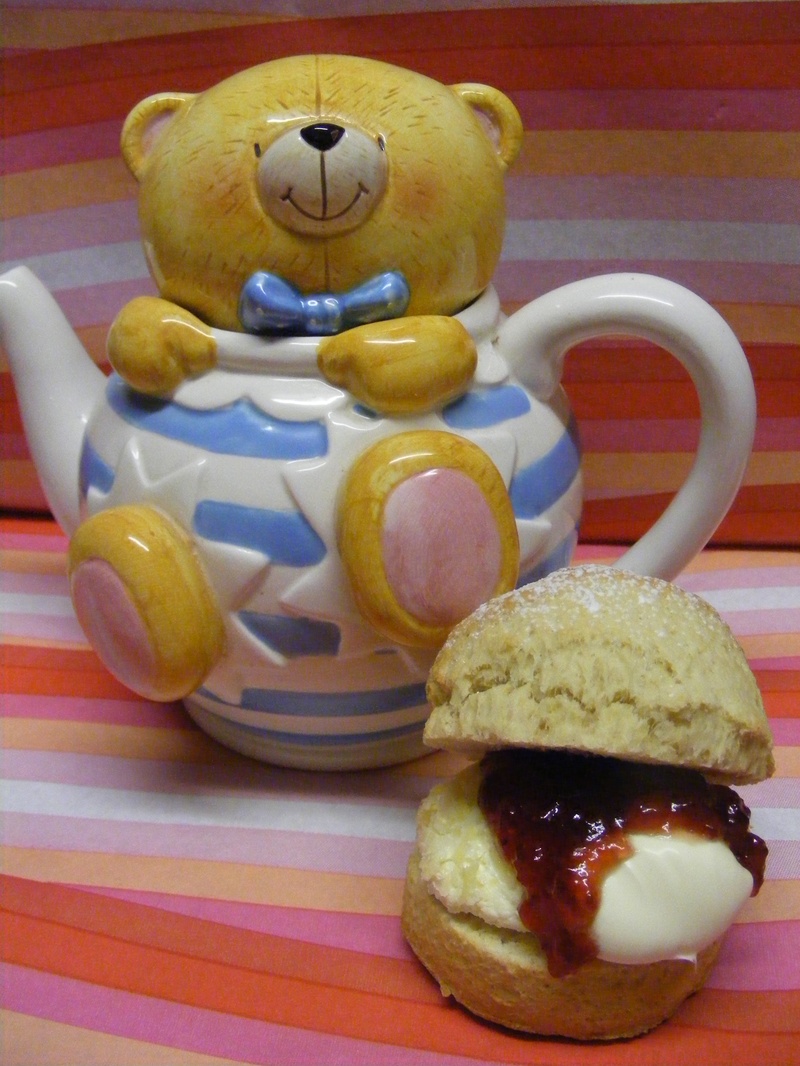 There is nothing quite so quintessentially English as a Scone cream tea with thick clotted cream and a great big massive dollop of extra fruity strawberry jam and no baking collection worth its salt(-ted caramel shortcake)should exclude this favourite old fashioned friend from its pages, never mind the fact that they originated in Scotland…yes Scotlan...
Read Full Post »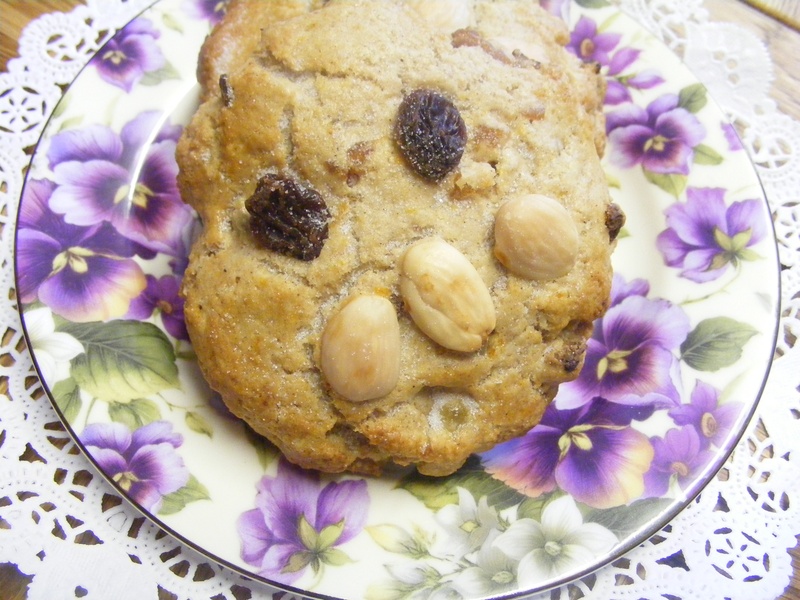 In the mid 19th century Yorkshire farmers would cook turf cakes on a spade over a turf fire. A cross between a traditional scone and a rock cake they would have been made with the simplest of ingredients, flour, sugar, a drop of fresh milk and an egg and if the farmer's wife was feeling generous a handful of currants or raisins.
In ...
Read Full Post »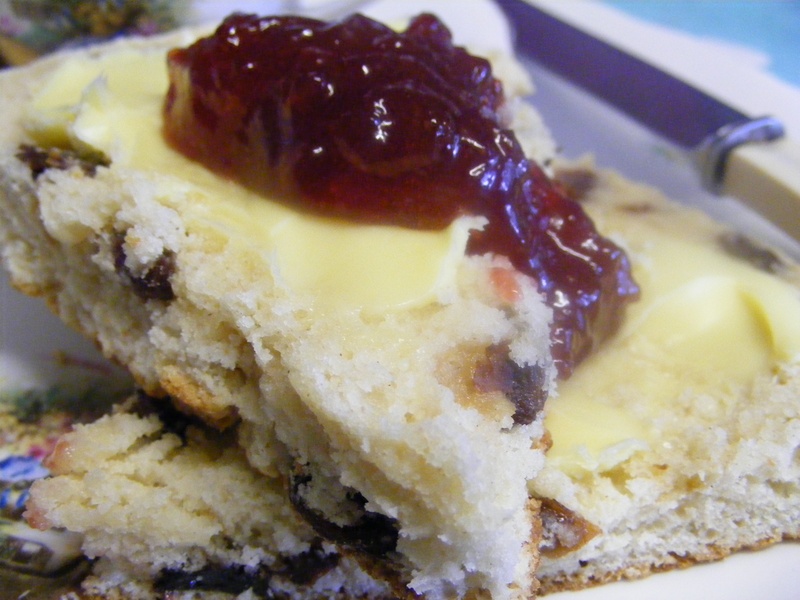 In the North east of England, particularly around Northumberland there is an afternoon griddle scone that goes by the lovely name of a Singin' Hinny so called because whilst its cooking it 'sings' ( if you listen carefully it will sing knees up Mother Brown)
Served warm with lashings of creamy butter and a good dollop of homemade jam...
Read Full Post »