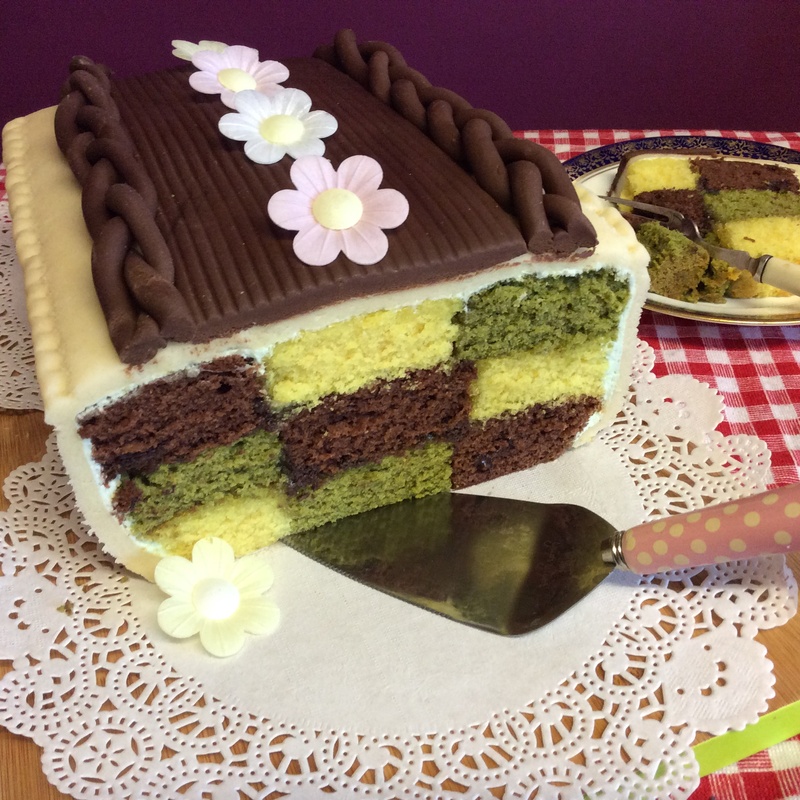 In 1884 princess Victoria, the granddaughter of Queen Victoria married Prince Louis of Battenberg in Germany and a myth was born, the Battenberg cake…. It was said that the English bakers tried to emulate the skill of their German counterparts with their skills in modelling with marzipan and decorating cakes and created this tea time classic, shame it ...
Read Full Post »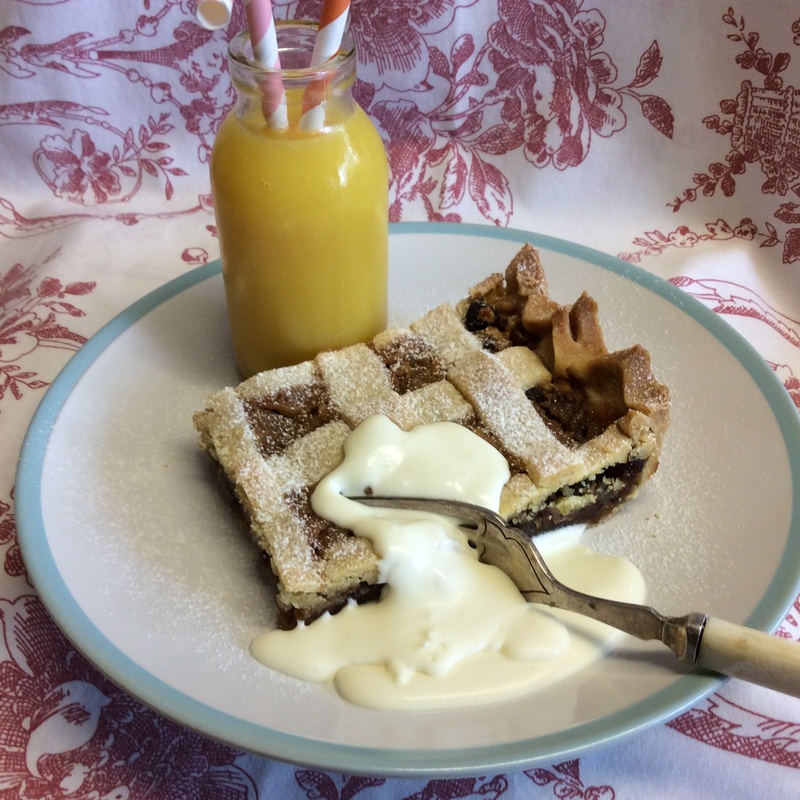 I can't describe just how good this gorgeous tart is and is the perfect alternative to traditional mince pies at Christmas but its just as good eaten any time of the year. Cumberland Rum Nicky originated in Cumbria in the North West of England as a favourite of Sailors in the 1800's returning from the West Indies on ships laden with Rum, fruit...
Read Full Post »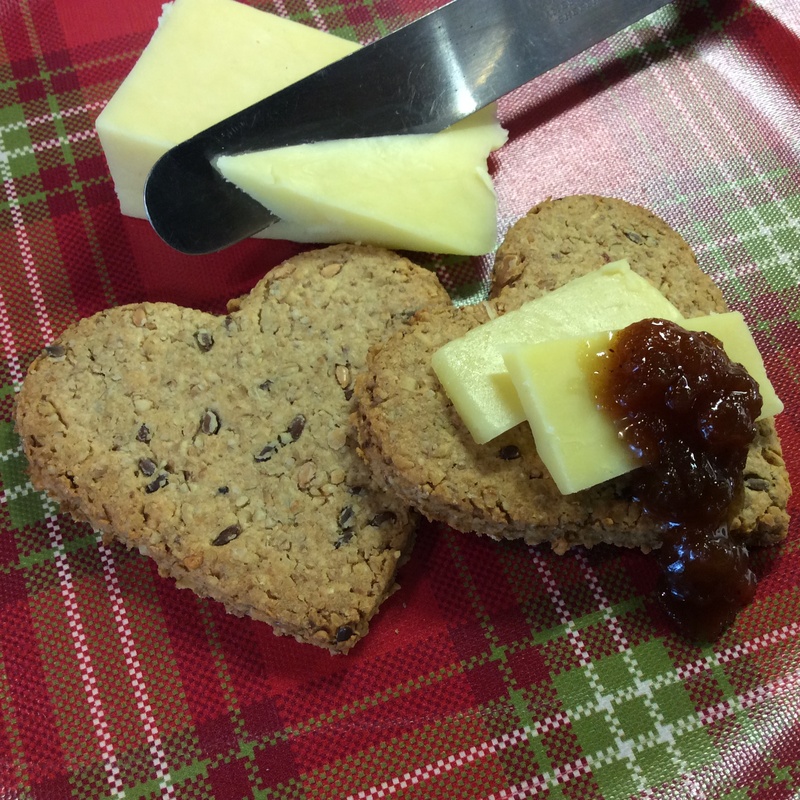 In 1755 Samuel Johnson in his famous dictionary of the English language quoted rather unkindly to the staple diet of Scots (oats) as "a grain, which in England is generally given to horses, but in Scotland supports the people' to which Patrick Murray, 5th Lord Elibank of East Lothian replied 'yes and where would you see such horses and such...
Read Full Post »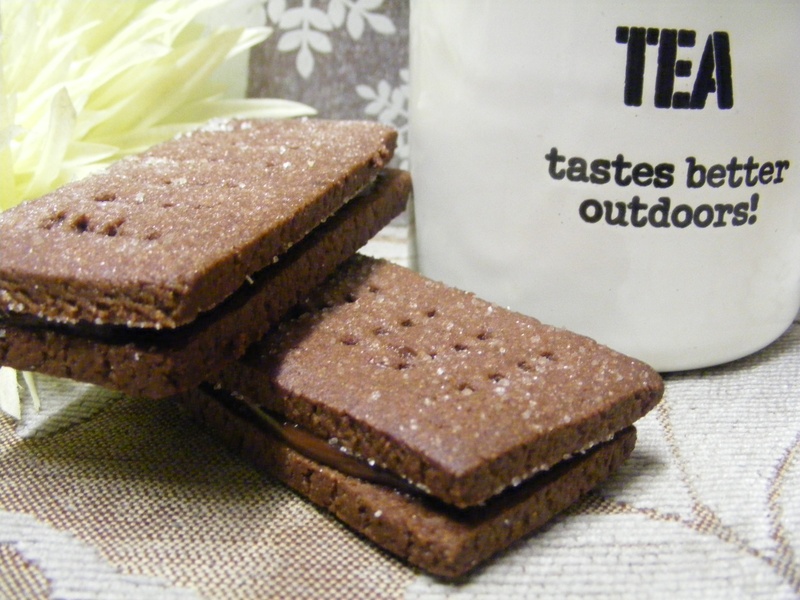 I cannot imagine anything more British than sitting with your feet up on the sofa, watching slushy soap operas with a steaming mug of tea and a biscuit or three and these traditional Bourbon biscuits fit the bill perfectly, the only decision that has to be made is whether to dunk or not to dunk…..
Bourbon biscuits (or Bourbon creams) originated i...
Read Full Post »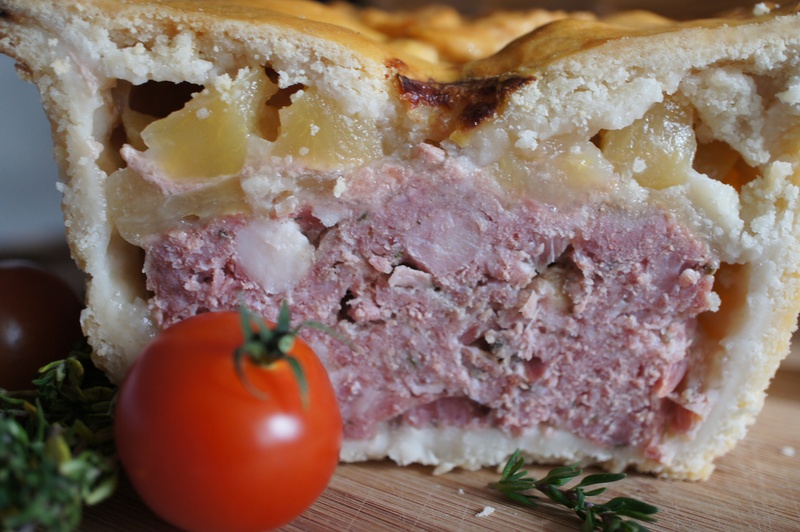 There is something quintessentially English about a pork pie and I don't know of any other country that makes Hot water pastry. Crisp pastry enrobing succulent flavoursome pork with a layer of either jelly or in this instance Juicy Brambly apples on the top.... Absolutely delicious! I am very fortunate to have organic pork delivered to my front door by a you...
Read Full Post »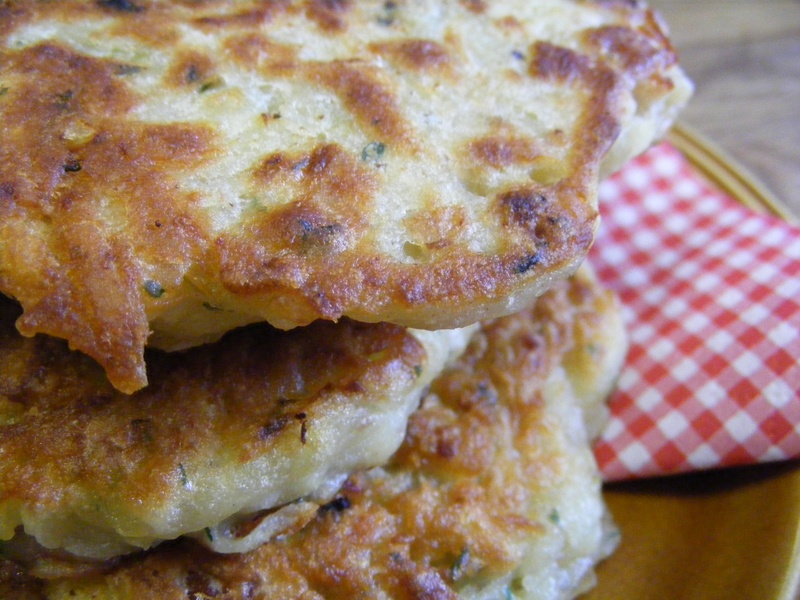 In the 1800'sThe North East of England was criss crossed with canals with wonderful names like Dearne and Dove, the Erewash and the Pocklington that transported coal, lime, corn, flour and manure (you wouldn't have wanted to confuse those two in a hurry) and the navvies working on the barges would cook these simple but lovely savoury potato and b...
Read Full Post »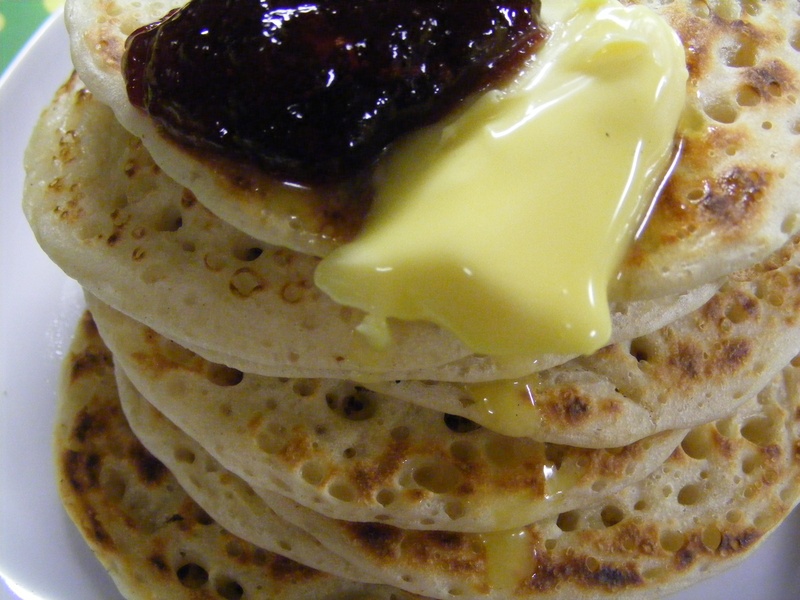 Long, long ago an Anglo Saxon or two (after they had of course finished marauding and smashing things up) would sit around the fire; drink ale and stuff their little hairy faces with the forefathers of these little pikelets. Unlike pikelets of today they were more like a hard pancake (and there wouldn't have been any lovely jam or sugar and lemon juice...
Read Full Post »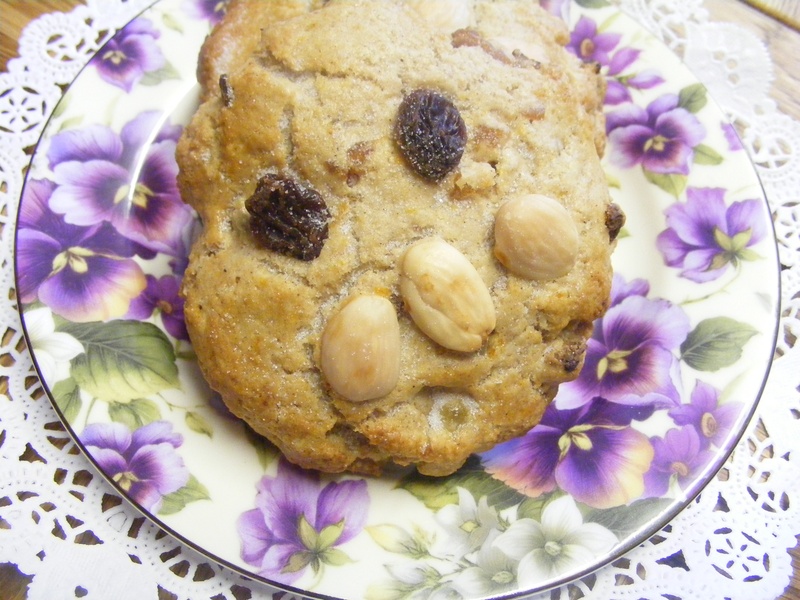 In the mid 19th century Yorkshire farmers would cook turf cakes on a spade over a turf fire. A cross between a traditional scone and a rock cake they would have been made with the simplest of ingredients, flour, sugar, a drop of fresh milk and an egg and if the farmer's wife was feeling generous a handful of currants or raisins.
In ...
Read Full Post »