| | |
| --- | --- |
| Posted by bakinglady on September 7, 2009 at 3:45 AM | |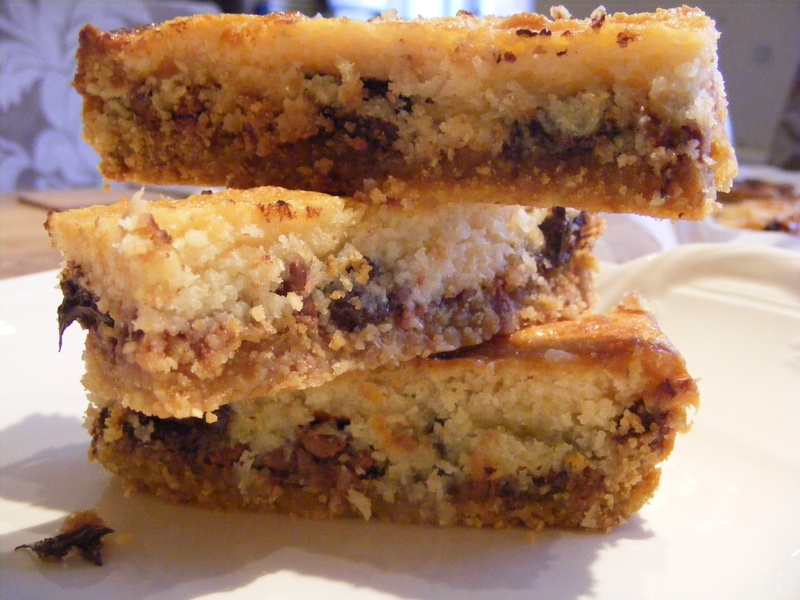 This is a real tried and tested favourite and it's so simple to make that even the 'hubby' could do it, never mind the kids!
A word of warning though, if you want it to last more than an hour you need to hide it in a good spot...
Fantastic cut into fingers for school lunch boxes.
Pre-heat oven to 180c
Grease and line the bottom and sides of an 8 x 12 inch pan
Ingredients
350g digestive biscuits, made into fine crumbs ( use either a food processor or roughly break the biscuits into a double thick carrier bag and bash them with a rolling pin, I like to choose different methods of destruction depending on what mood I am in, rolling pin bashing is very theraputic!)
180g butter, melted
100g plain chocolate cut into 1/2" squares
100g milk chocolate cut into 1/2" squares- you can use cheap bars of own supermarket brands for both of the chocolate bars.
200g dessicated coconut
600g of sweetened condensed milk
Are you ready for this recipe campers?
Ok.
Mix the melted butter and biscuit crumbs together and place into the bottom of the lined tin.
Push down firmly with the back of a spoon or your fingers.
Sprinkle the two kinds of chocolate chunks over the top.
Sprinkle the coconut over the top of the chocolate chunks.
Pour the condensed milk, evenly over the top of the coconut, making sure you cover it all.
Still with me?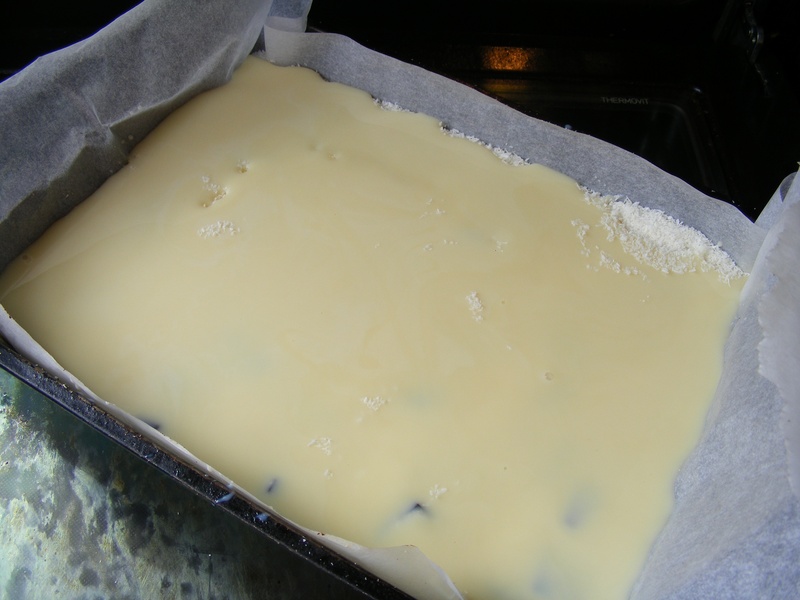 Now place the tray into the pre-heated oven for approximately 30-35 minutes.
It should be golden brown and bubbly all over once cooked.
Allow to cool in the pan, then cut into fingers or squares.
Simple's......
Categories: Just like Grandma used to make, Brownies and bars