| | |
| --- | --- |
| Posted by bakinglady on October 3, 2009 at 2:35 PM | |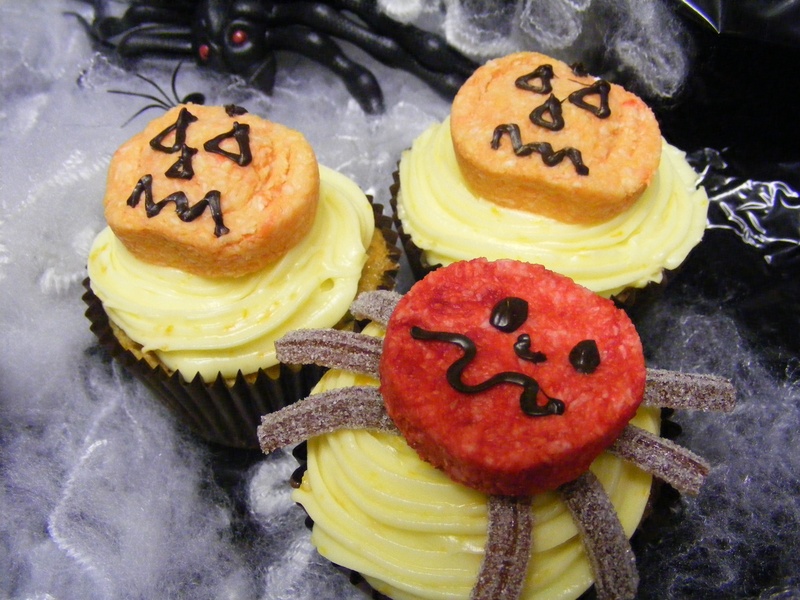 It is my mission in life to get kids to eat more veggies and this recipe is a perfect way of doing that...
Bat bogie muffins are the lightest, moistest little cakes you will ever munch on and no one will guess the secret ingredient that makes them that way.... Courgettes!
with a squidgy cream cheese topping and spooky coconut spiders or ghoulish pumpkin heads they are sure to go down an absolute treat for haloween. Happy haloween baking ghouls and gals!
You need to make the coconut ice spiders at least 4 hours before you need them to allow them time to dry.
Ingredients
Coconut ice
340g dessicated coconut
340g icing sugar
398g can of sweetened condensed milk
red and orange food colouring, paste is best but liquid colour will do
100g plain chocolate
100g liquorice laces
Cake
250g butter
450g caster sugar
4 eggs
350g self raising flour
Juice and zest of 1 orange
1 teaspoon cinnamon
1 teaspoon mixed spice
400g courgettes, grated
100g ready to eat apricots, chopped nice and small
Topping
100g cream cheese
250g butter
500g icing sugar
zest of 2 oranges
Start with your coconut ice.
Place the icing sugar and coconut into a large bowl and pour the condensed milk over, you can use a spoon to mix it all up but I prefer to use one hand, its so much easier and quicker and you get to lick your fingers at the end, divide the mixture into 2 equal portions and colour one half red and the other orange, divide each batch into 24 equal sized balls. Place them well apart on silicone or baking paper.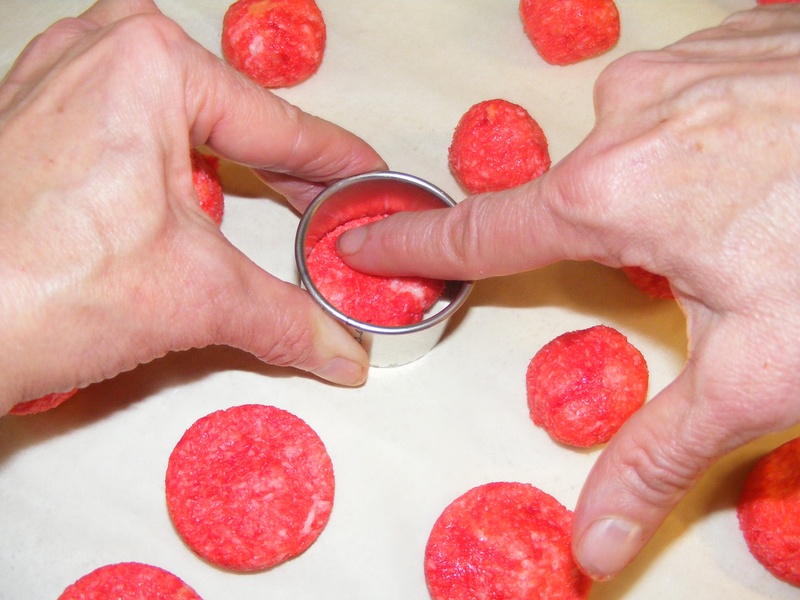 Using a 1 1/2" cutter, push each ball flat with your fingertips, making the edge thinner and giving the centre a slight dome shape. The red will be the spider bodies and the orange will be the pumpkin heads.
Next, indent the orange discs with the edge of the cutter to make them look like the ridges of the pumpkin and using your thumb and forefinger squash the top and bottom of each one to give them a pumpkin shape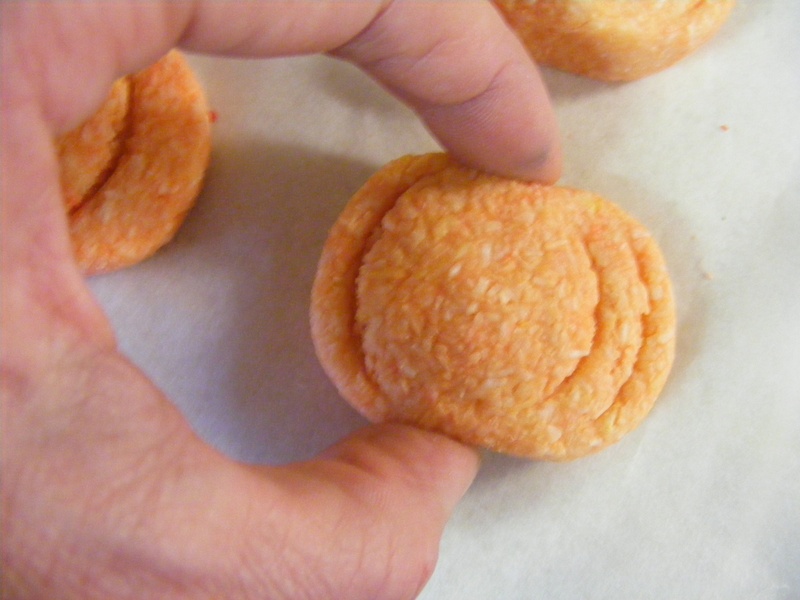 Cut the liquorice laces into 1" lengths, you will need 8 per spider so don't eat any or you will have mutant creepy crawlies!
Melt the plain chocolate in a small bowl either in the microwave or over a pan of hot, not boiling water,
and spread a little over the base of the red ones, a few at a time, and place them on the arranged liquorice 'legs'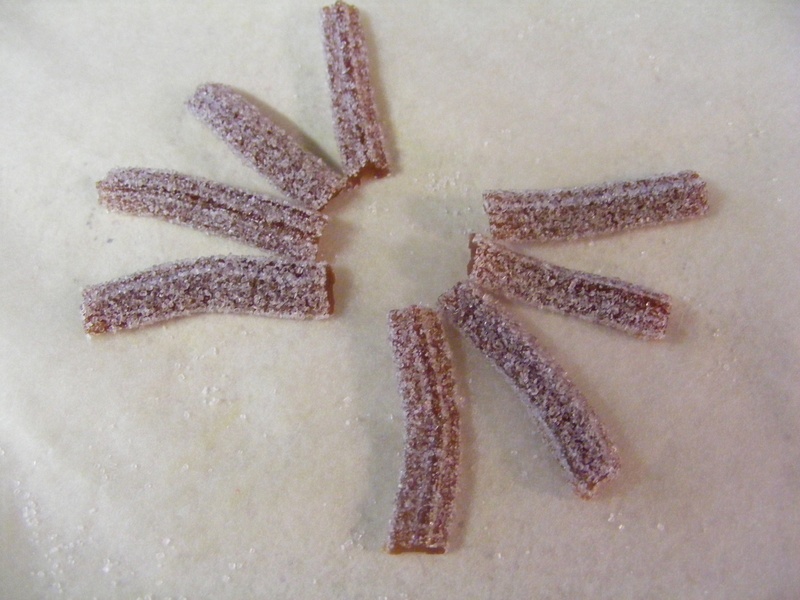 Allow to set before piping the details with the remaining chocolate.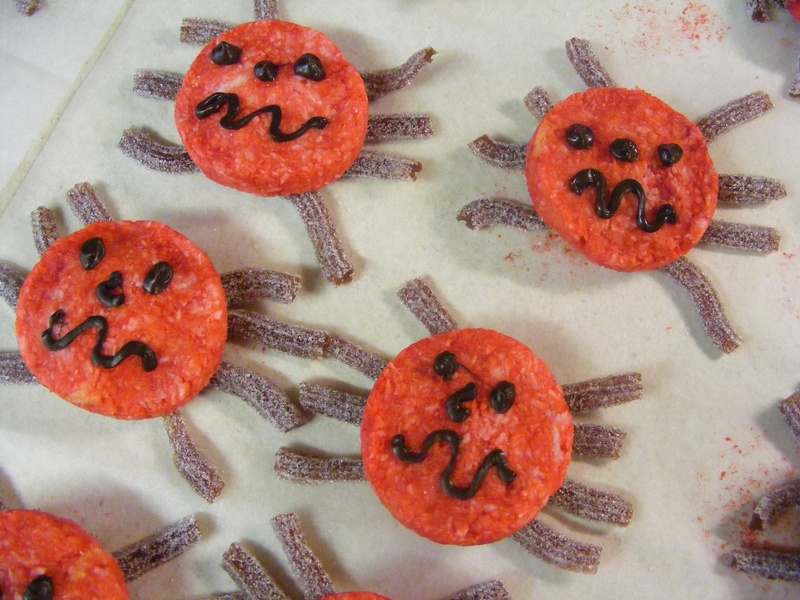 Spooky spiders....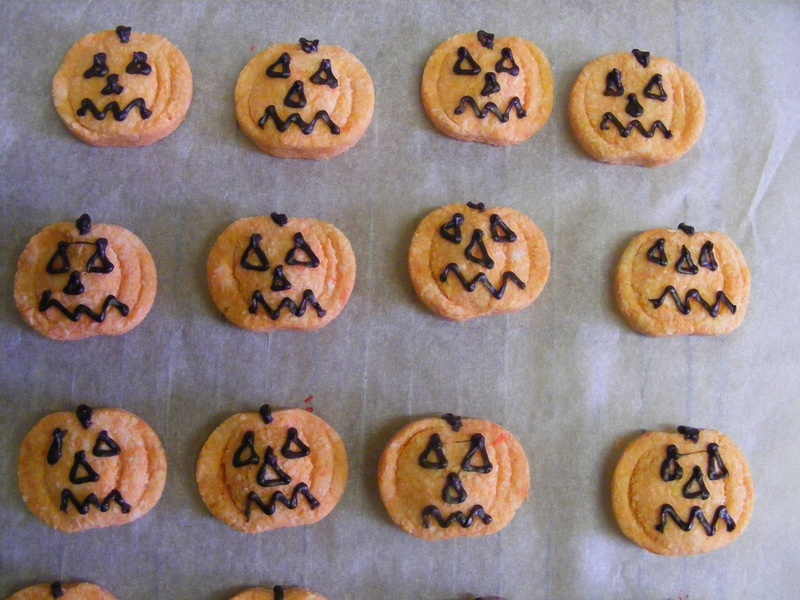 Petrifying pumpkins.... Allow at least four hours before baking the muffins to allow the coconut ice to harden and dry a little but keep them away from little hands ( and big hands in our house)
Then get your baking apron on and Pre- heat the oven to 180c
Beat the butter and sugar till light and fluffy, add the eggs one at a time, beating well after each addition.
Sieve the flour, cinnamon and mixed spice together in a seperate bowl.
Fold in the orange juice and zest to the butter mixture, then the courgettes and chopped apricots, finally fold in the sieved flour and spice mixture.
Divide the mixture equally between 24 large muffin cases and cook for 30-35 minutes, the muffins should be well risen, golden brown and spring back lightly when pressed with the fingertips
Leave to cool.
Prepare the topping, beat the butter, icing sugar and orange zest together in a bowl till light and fluffy, add the cream cheese and beat gently until well combined
Pipe the cream cheese topping on top of the cooled muffins and add a coconut spider or pumpkin for decoration.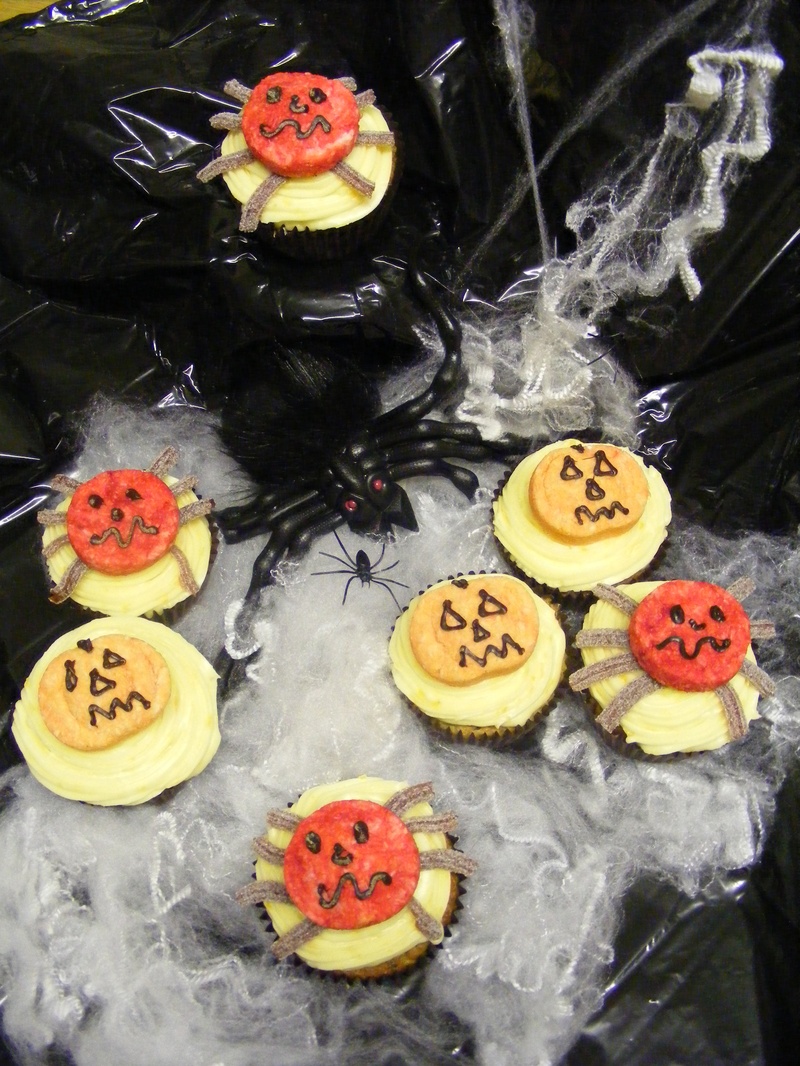 Now go get your best vampire costume on and get out the bats blood and witches brew for its party
time and these little treats will be disappearing in the blink of an eye!!!!!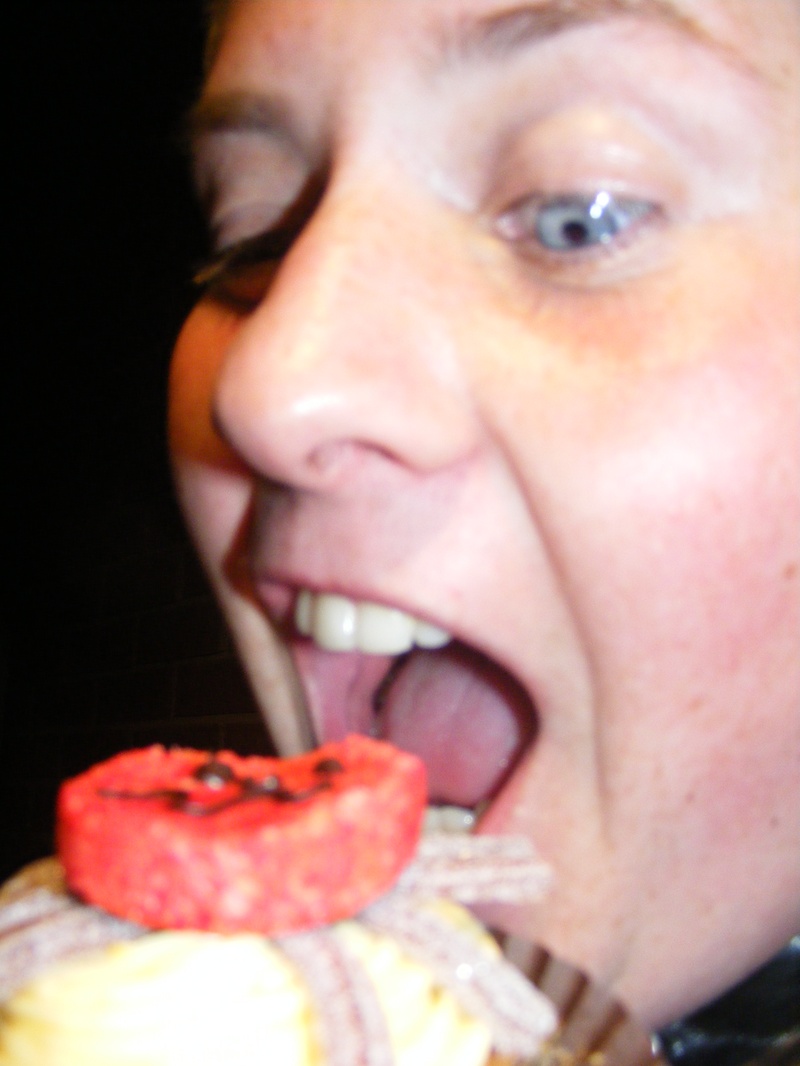 Mwa.... Ha...Ha...........
Categories: Seasons eatings...., Cupcakes