| | |
| --- | --- |
| Posted by bakinglady on November 22, 2009 at 1:56 PM | |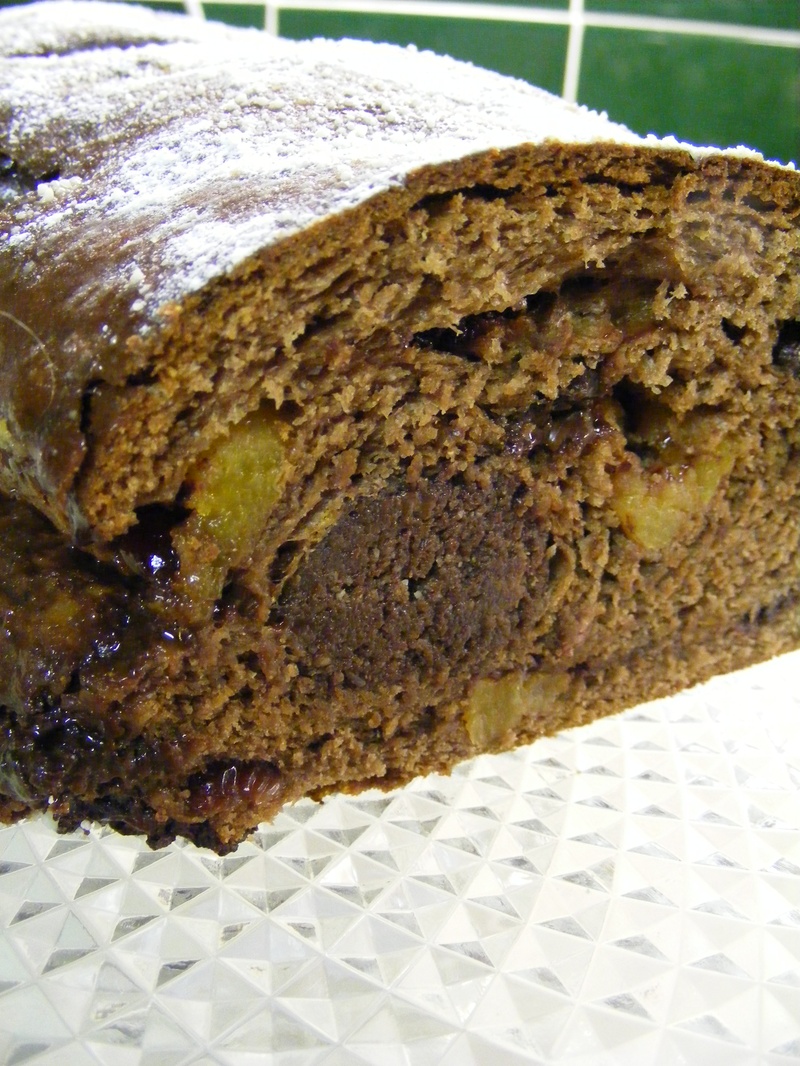 Christmas is such a wonderful time for me filled with memories of all things edible and I can probably plot my life through my recollections of festive munchables. Year after year I surround myself with edible memories, hexagonal boxes of rose and lemon turkish delight covered in powdery icing sugar , homemade coconut ice ( just like my Gran used to make and deliver every year, on a plate covered in tin foil), Marron Glace from my time spent living and working in Belgium, Charbonnel Et Walker's fabulous Cremes Parisienne - so sophisticated... my love affair with them dating back to the early 70's when the brightly coloured sugared jewel's were only meant for the grown ups and not us children, beautiful 'ruby' pipped pomegranates and sticky Medjool dates in their plastic 'coffin', dried figs in a ring and sugared lemon and orange jelly slices all take me back to Christmases long gone but not forgotten, but nothing says Christmas quite as much as stollen does, having spent three years in Hannover this traditional German cake is eaten just as we munch on fruit cake.
This is my version of stollen, with all the flavours and aromas that I associate with festive baking.
Nestled beneath a blanket of snowy icing sugar it is jam packed full of rich dark chocolate, succulent apricots, hazelnut marzipan, cranberries and lots of rum it is perfect for when you want to offer something different or if you are not a fan of  traditional fruit cake.
Ingredients
100g ready to eat apricots, chopped into pieces
50g dried cranberries
65ml dark rum
zest and juice of 1 orange
100g dark orange chocolate (good quality), chopped into small pieces
Dough
375g strong bread flour
25g cocoa powder
1/2 teaspoon ground nutmeg
1 teaspoon mixed spice
1/2 teaspoon ground cinnamon
2 teaspoons dried yeast
150ml milk
125g butter
50g soft light brown sugar
2 eggs
Marzipan
125g hazelnuts, roasted, skins removed and ground in a food processor
75g icing sugar
25g cocoa powder
Icing sugar to dust
Preheat the oven to 190c 
Place half of the Rum in a small saucepan with the orange juice, orange zest, cranberries and chopped apricots, bring to the boil then remove from the heat and leave to cool for at least one hour or overnight if possible, then add the chopped up chocolate.
Sieve the flour, cocoa powder, nutmeg, mixed spice and cinnamon into a bowl.
Heat the milk and 75g of the butter together until the butter melts, then add the soft brown sugar, stirring to dissolve. Cool the milk mixture until it is luke warm then add the dried yeast and one whole egg and the egg yolk of the second egg, reserving the egg white for the marzipan. Leave the yeast mixture for 10 minutes in a warm place to activate.
Pour the yeast mixture onto the sieved dry ingredients and mix well, turn out on a lightly floured worksurface and knead gently for a few minutes, the dough should not be too sticky, add a little extra flour if it is.
Place back into the mixing bowl, cover and put into a warm place to prove for 35-40 minutes.
Now make the hazelnut marzipan. place the ground hazelnuts into a bowl and sieve the cocoa and icing sugar on top, add the reserved egg white a little at a time and mix until you have a firm dough, cover with cling film. 
When the dough has almost doubled in size, tip out onto a lightly floured work surface, knead two or three times and then roll out to an oblong, 1cm thick.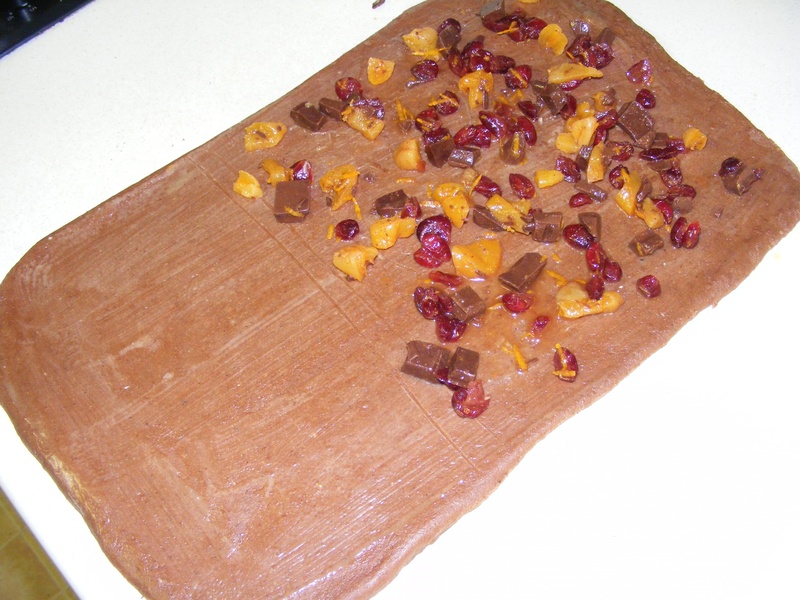 Melt the remaining butter with the remaining rum and brush over the surface of the dough, sprinkle the soaked fruit and chocolate over two thirds and push down gently to make them stick in.
Fold the bottom third up, then the top third down and seal the edges by pushing down with a rolling pin. Turn the sealed dough a quarter turn.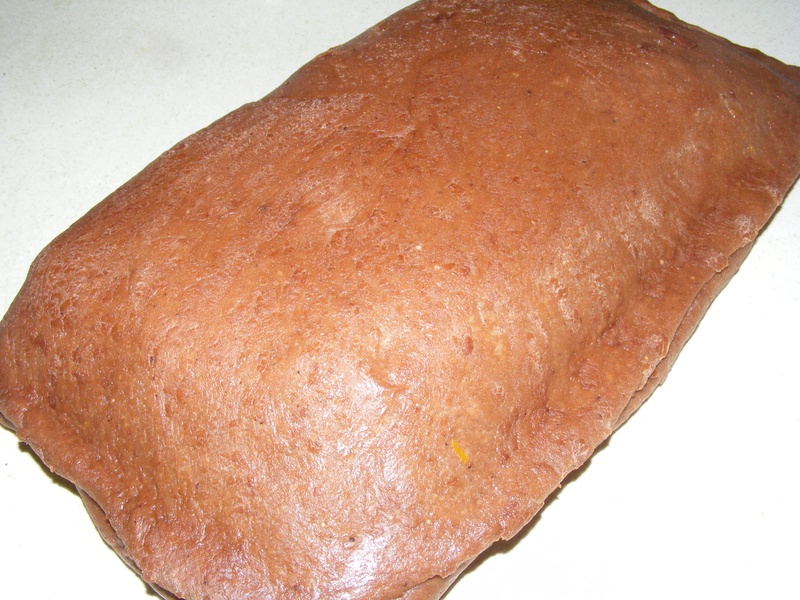 Repeat the process again, rolling out to an oblong then brushing the dough with the rum butter and sprinkling 2/3rds of the fruit mixture over, fold and seal as before.
Roll out the dough until it is about 4cm bigger all round, then roll out the marzipan into a fat sausage and place down the middle of the dough, fold the dough over and seal. Place onto a baking tray lined with silicone or parchment paper.
Brush liberally with the melted butter and rum mixture and leave to prove again in a warm place for 20 minutes.
Bake in the preheated oven for 30-35 minutes until well risen and golden brown.
Remove from the oven and brush with the remaining butter mixture, sprinkle liberally with icing sugar and leave to cool.
Enjoy.....
Categories: Christmas