| | |
| --- | --- |
| Posted by me on August 28, 2013 at 8:15 AM | |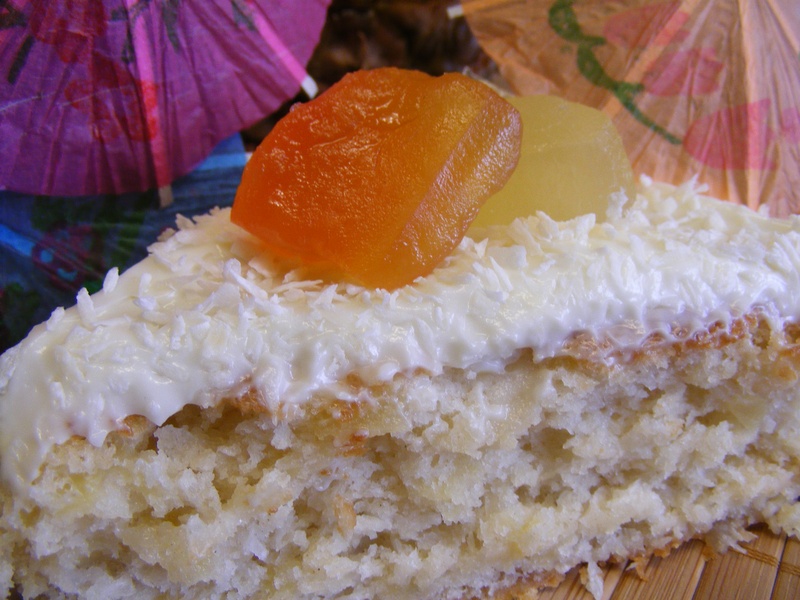 Aloha… I have been asked many times for fat free cakes and I found this a few years ago, it's a lovely light sponge that's incredibly easy to make with delicate coconut and pineapple flavours. Unfortunately the topping isn't fat free but you can always make up an icing with icing sugar and Malibu (or pineapple juice) and sprinkle generously with desiccated coconut and stud with ready to eat tropical fruit medley)let the dancing begin!!!!
What you need
350g self raising flour
400g caster sugar
2 level teaspoons baking powder
100g desiccated coconut
550g crushed pineapple
½ teaspoon salt
2 eggs
3 tablespoons Malibu ( optional)
Frosting
225g cream cheese
150g icing sugar
25g Trex
25g butter or use all butter
1 good teaspoon vanilla extract
2 tablespoons of desiccated coconut to decorate
50g ready to eat tropical fruit medley to decorate (optional)
What you do
Preheat the oven to 160 (fan oven) or 180c
Line a 8 x 12" tin with baking parchment
Place the flour, salt, coconut, pineapple, caster sugar, baking powder and eggs into a large bowl and using an electric hand held mixer beat well for 2-3 minutes or build some muscles and get out a wooden spoon…beat baby beat!
Pour into the lined tin and bake in the preheated oven for 25-35 minutes. The top should feel firm and be a light golden brown. Drizzle the 3 tablespoons of Malibu over the top then leave to cool in the tin for 5 minutes before turning out onto a wire rack and leaving to cool completely.
Place the cream cheese, butter and Trex into a small bowl and beat well to combine, stir in the vanilla essence and finally the icing sugar to make a smooth creamy white frosting
Dollop the frosting on top of the cooled cake, smooth decoratively with the back of the spoon (this is your opportunity to get into the aloha spirit and sway your hips whilst humming the Hawaiian wedding song)
Finally sprinkle with the remaining coconut and stud with little jewels of ready to eat tropical fruit medley.
Now plonk yourself under a swaying palm tree (Yucca plant works equally as well) grab a big slice and a fork and close your eyes…you could almost be in Honolulu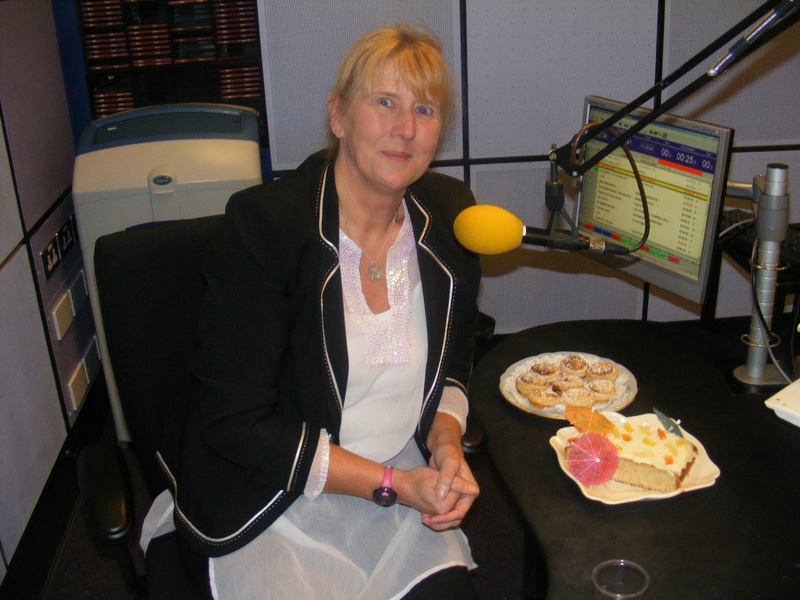 .
Categories: something a little bit special...