| | |
| --- | --- |
| Posted by me on August 29, 2013 at 11:00 AM | |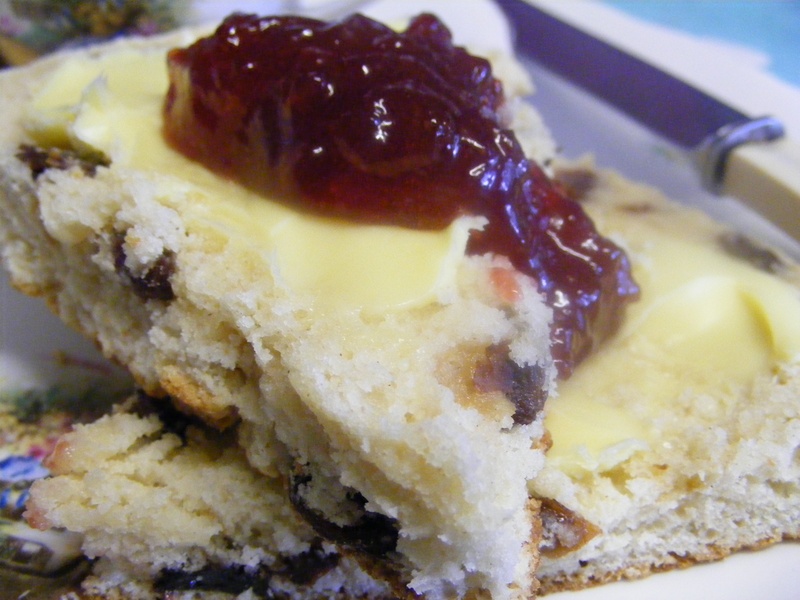 In the North east of England, particularly around Northumberland there is an afternoon griddle scone that goes by the lovely name of a Singin' Hinny so called because whilst its cooking it 'sings' ( if you listen carefully it will sing knees up Mother Brown)
Served warm with lashings of creamy butter and a good dollop of homemade jam it's an old fashioned favourite that needs to be bought back into the twenty first century… Get the tea pot out and get baking!
What you need
225g self raising flour
½ teaspoon of salt
50g butter
50g caster sugar
100g raisins
1 egg beaten
6 tablespoons of milk
A heavy based non-stick frying pan or a griddle with a teaspoon of oil in
What you do…
Place the flour and salt into a bowl and rub the butter in with your fingertips until the mixture resembles fine breadcrumbs.
Stir in the sugar and the raisins followed by the egg and lastly the milk, then using a fork bring the mixture together to form a fairly sticky dough, tip out onto a very lightly floured work surface and form the dough into an 8" circle (about the same size as a tea plate).
Now heat up your frying pan or griddle with teaspoon of oil until its hot but not smoking and then turn the heat down until its very low,  carefully place the Hinny in the pan and cook it  gently for ten minutes until its golden brown, use a plate or cooling rack to turn the scone over and cook on the other side for a further ten minutes.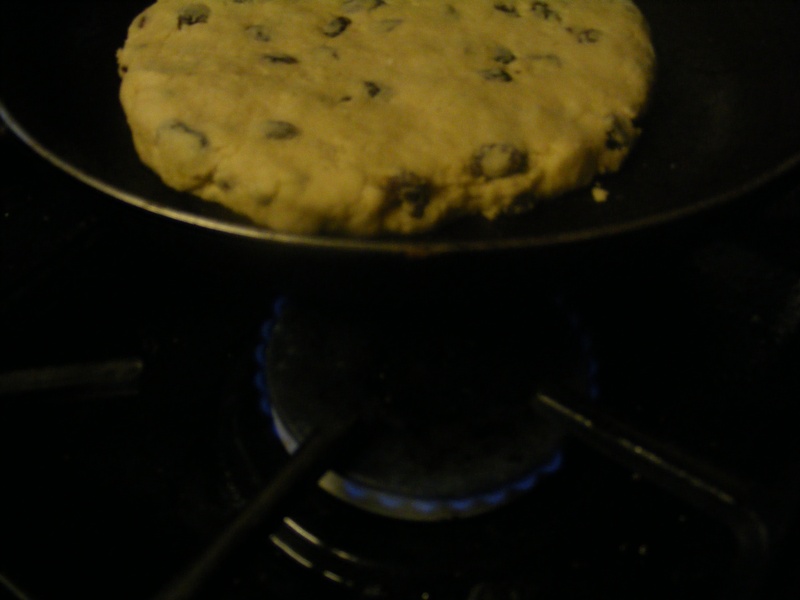 Remove to a wire rack and leave to cool down.
Serve with granny's tea service, a big pot of tea and a massive dollop of jam....yummy!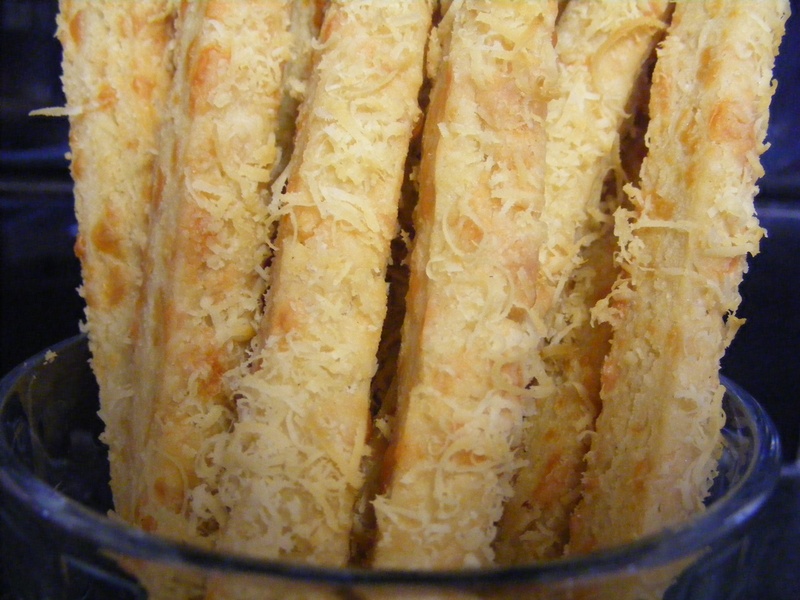 Categories: Just like Grandma used to make, Scones