| | |
| --- | --- |
| Posted by me on September 22, 2013 at 10:25 AM | |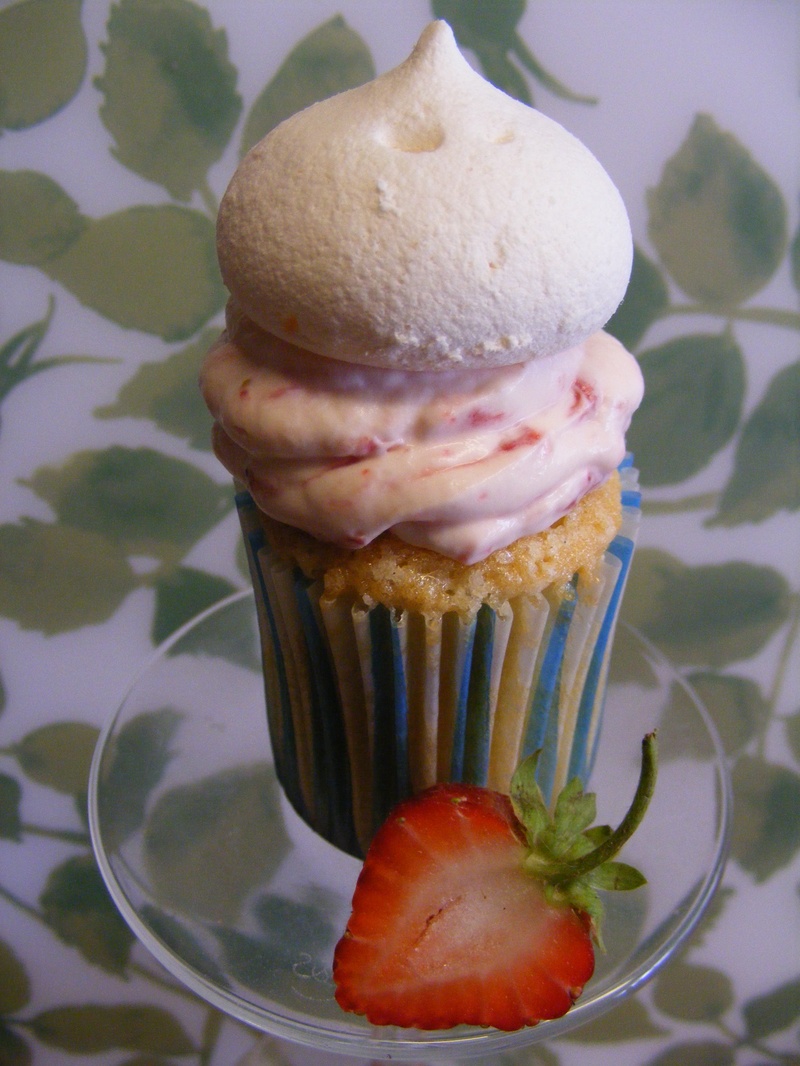 Down by the river Thames where the handsome people gather you might venture across a delightful scene of straw boatered young men, dapper in there striped school finery escorted by pretty young ladies partaking of Eton's finest champagne, English strawberries and cream…. Blimey! Fast forward a hundred years and into this century and those dapper young men are munching on burgers and fries and their companions are swigging from a can of cider! However Strawberries and vanilla infused cream with the added bonus of crushed meringues are still on the menu, muddled together in the glorious dessert that is Eton mess.
I have made these scrumptious cup cakes inspired by Berkshires most famous pudding, named after the School where Eton mess first saw the light of day.
Light vanilla sponge with a secret jammy centre, crushed strawberries in cream and topped with a miniature meringue kiss, what could possibly be more English than these little beauties….
What you need
150g soft cake margarine
150g caster sugar
150g self raising flour
½ teaspoon vanilla extract
3 eggs
300mls double cream
200g British grown strawberries (they are sweeter and more flavoursome than their European counterparts)
2 tablespoons icing sugar (you might need a little more if the berries aren't sweet enough)
150g strawberry jam
12 miniature meringues (I found mine in the packet dessert section in the supermarket, where the jellies and angel whip are)
What to do
Preheat the oven to 180c or 160c for a fan oven (gas mark 4)
Line a 12 hole muffin tin with pretty paper muffin cases
Cream the margarine, vanilla extract and sugar together in a large bowl until very pale, light and fluffy then add the eggs a little at a time, beating really well between each addition. Add the flour and beat in gently until it's no longer visible, scrape the sides down.
Divide the mixture between the paper cases and bake for 15-18 minutes or until the cakes are well risen and golden brown, leave to cool on a wire rack.
Mash the strawberries in a bowl with a potato masher but as soon as they start releasing excess juice pour it into a small bowl and keep aside until later.
Whip the double cream and icing sugar together until stiff peaks are formed then add the crushed strawberries and fold together, check the sweetness at this stage if you need to add a little more icing sugar then add a teaspoon at a time but don't overbeat the cream or it will split and separate.
Put the strawberry jam into the reserved strawberry juice and warm through in the microwave then cut small circles out of the top of each cup cake and fill with the warmed jam mixture, place the little lids back on top.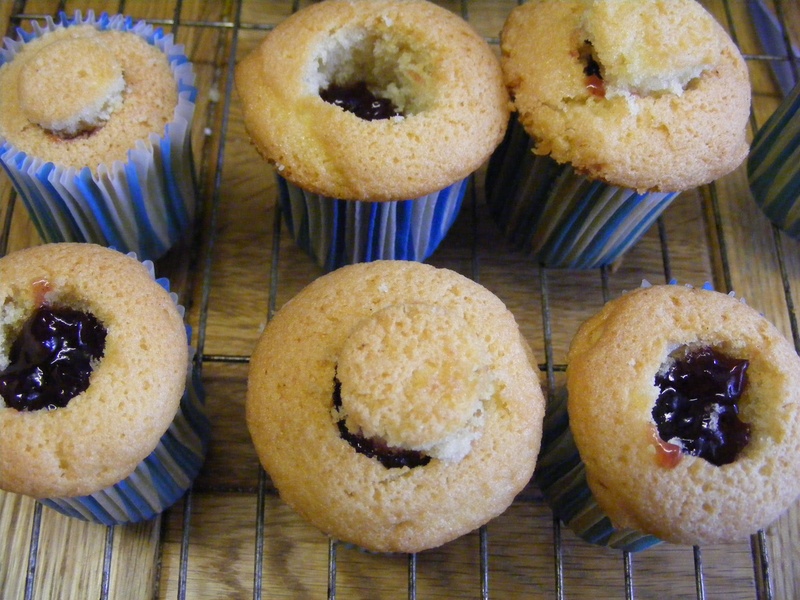 Pipe or spoon the strawberry cream on top and pop a mini meringue on as a final flourish….
Now imagine a gorgeous sunny afternoon on the banks of the river Thames, wine is flowing and you are sinking your teeth delicately into these fab little morsels….ooh bliss!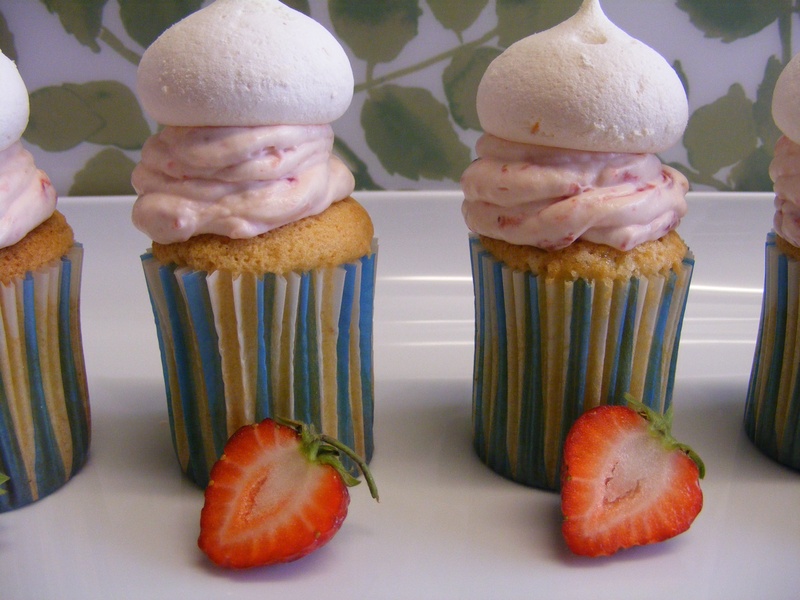 Categories: something a little bit special..., Cupcakes