| | |
| --- | --- |
| Posted by me on October 20, 2013 at 10:20 AM | |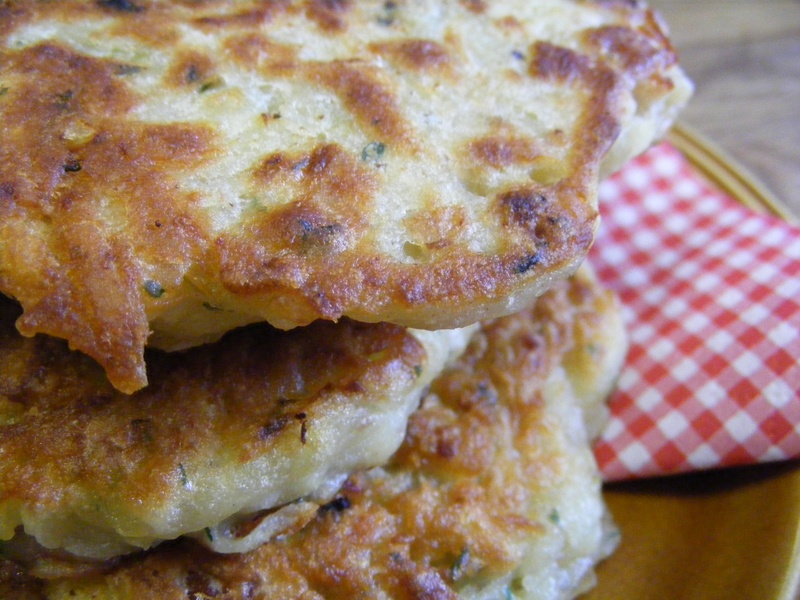 In the 1800'sThe North East of England was criss crossed with canals with wonderful names like Dearne and Dove, the Erewash and the Pocklington that transported coal, lime, corn, flour and manure (you wouldn't have wanted to confuse those two in a hurry) and the navvies working on the barges would cook these simple but lovely savoury potato and bacon cakes on a shovel over an open fire.
Floddies are a cross between a traditional potato cake which uses mashed potato and a Rosti (which uses grated raw potato) with a bit of smoky bacon goodness to kick up the taste levels and in Gateshead and Durham they were a popular breakfast dish up to the beginning of the 19th century but they also make a wonderful alternative to a traditional crumpet or potato cake, served hot for tea.
We love them topped with a poached egg with a squidgy golden yellow, soft yolk, but they are equally good just eaten on their own.
This mixture will make 8 good sized floddies or about 24-30 individual bite sized ones for parties
What you need
200g smoked streaky bacon
400g floury potatoes such as Maris Piper or King Edwards
1 egg
50g onion
½ teaspoon freshly ground black pepper
1 teaspoon dried parsley, optional
150g self raising flour
A little oil for frying your floddies
What to do
Cook the bacon over a gentle heat on a shovel over an open fire on a canal barge (or alternatively you can use a griddle or a non stick frying pan) until golden brown then chop into small pieces (keep the fat that has come out of the bacon to cook your Floddies). Keep your pan hot over a low flame.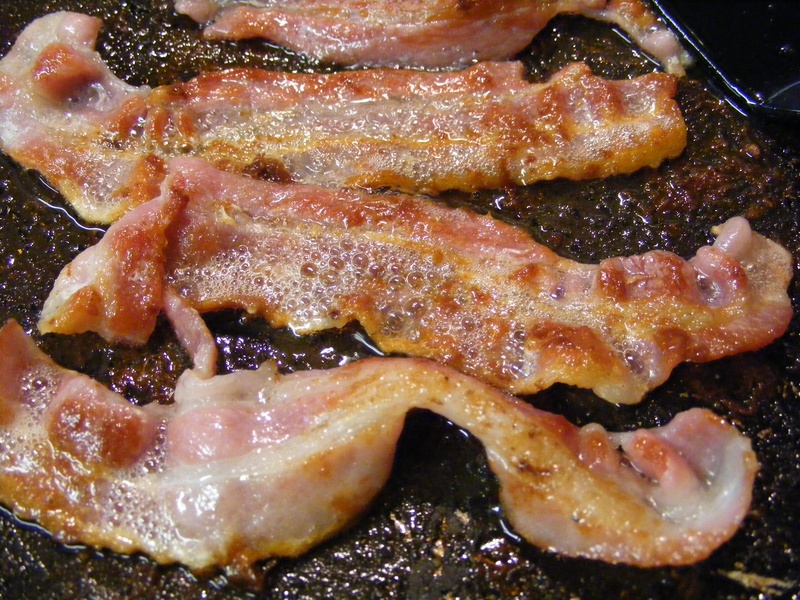 Grate the potato and onion into a bowl then add the egg, salt and pepper, flour, bacon pieces and parsley. Stir until well combined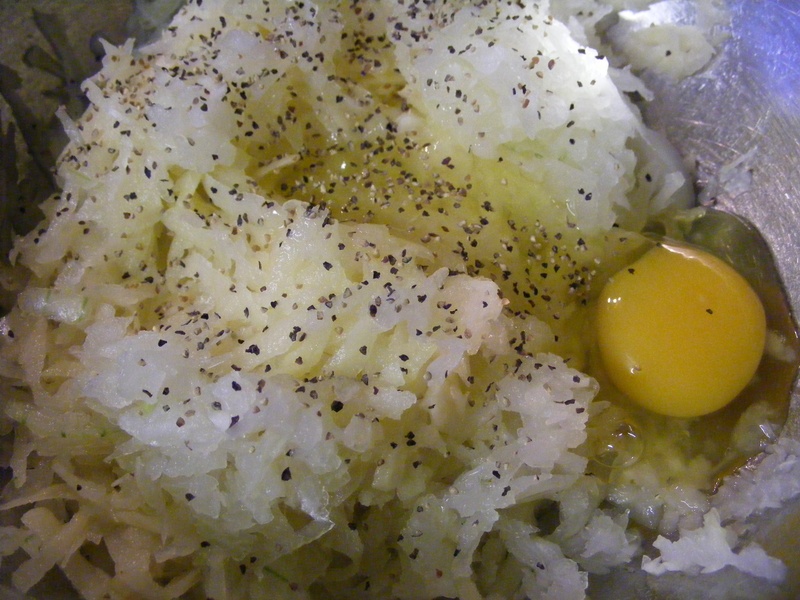 Dollop large tablespoons of the mixture onto the griddle, frying pan or shovel if you want to get right back to nature and hear the call of the wild… squish them down until they are no thicker than 1cm thick (or they won't cook all the way through) and cook gently over a low flame on each side for five minutes or until they are golden brown and cooked all the way through.
Serve straight away or make ahead of time and reheat on a dry griddle or in a frying pan until piping hot.
These are also fabulous when made one bite big (teaspoon of mixture, two to three minutes per side) and topped with a little tomato chutney, crispy bacon and a touch of sour cream at parties as an unusual alternative to blini's or you could even try them with the traditional blini topping of crème fraiche/sour cream and some smoked salmon
Delicious….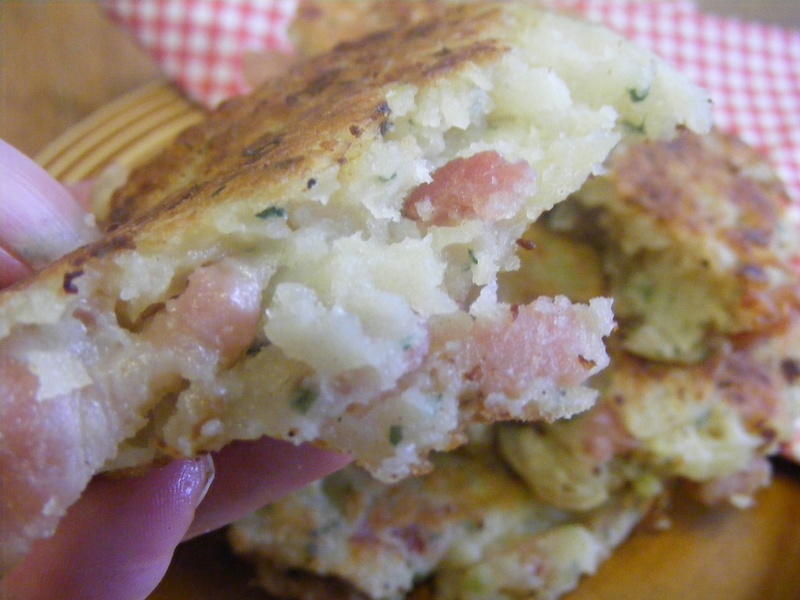 Categories: Something savoury, A blast from the past.... old fashioned recipes with a modern twist!