| | |
| --- | --- |
| Posted by me on January 2, 2014 at 10:45 AM | |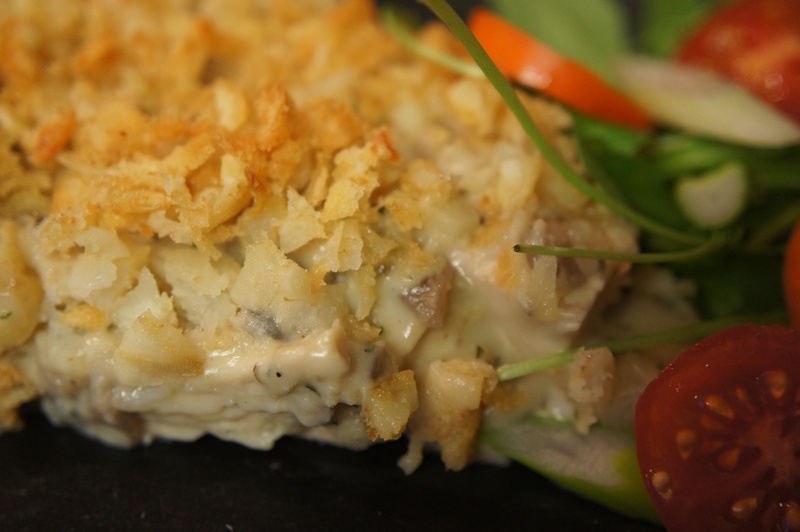 This is a fabulous way of using up cooked turkey, chicken, gammon or even pork and is one of my favourite ways of utilising a glut of cooked meats left over at Christmas. Readymade hash browns are a fantastic quick and topping for pies and tarts, simply leave them to defrost then crumble them over your chosen filling. I particularly like them on top of a creamy fish pie instead of the traditional mashed potato or my sons favourite filling of baked beans, chopped cooked sausages, bacon and onion- a breakfast pie. Try this gorgeous tart with a bright and healthy salad or plenty of fresh green vegetables… delicious!
450g shortcrust pastry made with 300g plain flour, 150g margarine or use ready made shortcrust pastry
250g mushrooms finely chopped
150g onion,finely chopped
100g butter or margarine
350g cooked turkey, chicken, ham or pork- cut into 1cm chunks
60g plain flour
75g mature cheddar cheese, grated
400mls milk
1 teaspoon fresh or dried parsley(optional)
300g hash browns (I used McCains as they have the nicest flavour) defrosted
Line a 10" loose bottomed flan tin (or your favourite baking dish) with the short crust pastry and trim the edges.
Fry the finely chopped onion in half of the butter until soft and golden brown then add the remaining butter and the chopped mushrooms, cook gently for ten minutes or until the mushrooms are soft and have released their liquid.
Add the flour and stir well then add all the milk and bring the mixture to the boil, stirring constantly. Simmer for five minutes to cook out the flour then add the cheese, the turkey or your chosen cooked meat and the parsley if using, check the seasoning then leave the mixture to cool before filling the pastry case.
Preheat the oven to 180c or 160c for a fan oven
Crumble the hash browns in an even layer on top of the filling and bake in the preheated oven for 30-35 minutes or until the potato topping is golden brown and the pastry base is cooked.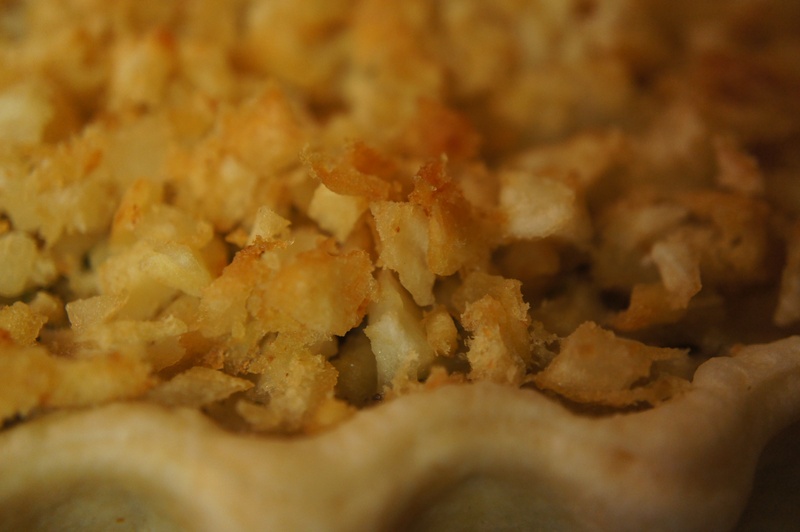 Categories: Something savoury, Pies, pastry, Tarts and Tartlets