| | |
| --- | --- |
| Posted by me on March 14, 2014 at 6:00 AM | |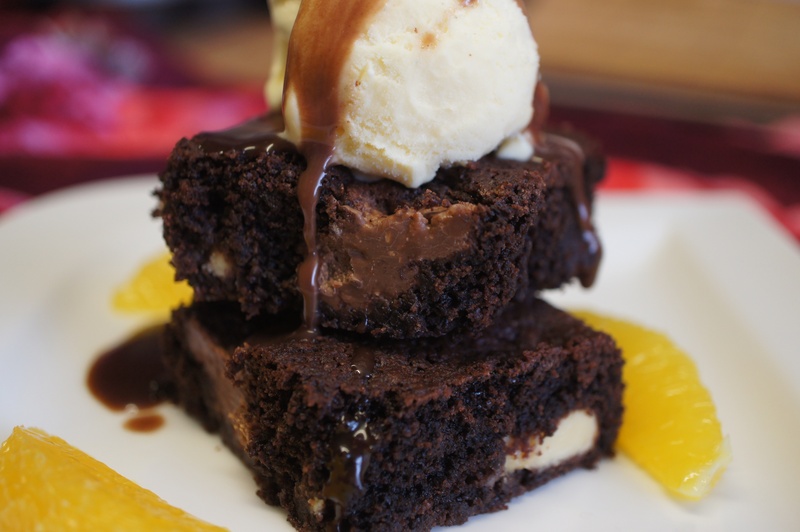 A brownie should be squidgy, not firm like a cake but have an unctuous soft, fudge like texture and this little baby delivers it by the bucket load.... with hidden nuggets  of  Toblerone and white chocolate  and a cheeky little hint of zesty orange its the perfect treat with a scoop of good quality vanilla ice cream and a drizzle of chocolate sauce......
What you need
225g butter
225g plain chocolate with at least 70% cocoa solids
200g soft light brown sugar
3 medium eggs
150g ground almonds
½ teaspoon salt
100g bar of Toblerone broken into chunks
75g white chocolate broken into chunks
Zest of 2 large oranges
A little icing sugar to dust
What you do
Preheat the oven to 170c or 150c for a fan oven then line a 23cm square tin with baking paper.
Melt the butter and chocolate in a large bowl in the microwave (highest setting on 30 second blasts) then add in the grated orange zest.
Mix the eggs and sugar together in a small bowl, then add to the melted chocolate mixture followed by the ground almonds and salt, stir well to combine. Pour the chocolate batter into the prepared tin then stud with the Toblerone and white chocolate chunks. Bake in the preheated oven for 25-30 minutes or until the edges have set but the centre is still squidgy. Leave to cool completely before cutting into 9 generous squares or 12 smaller portions.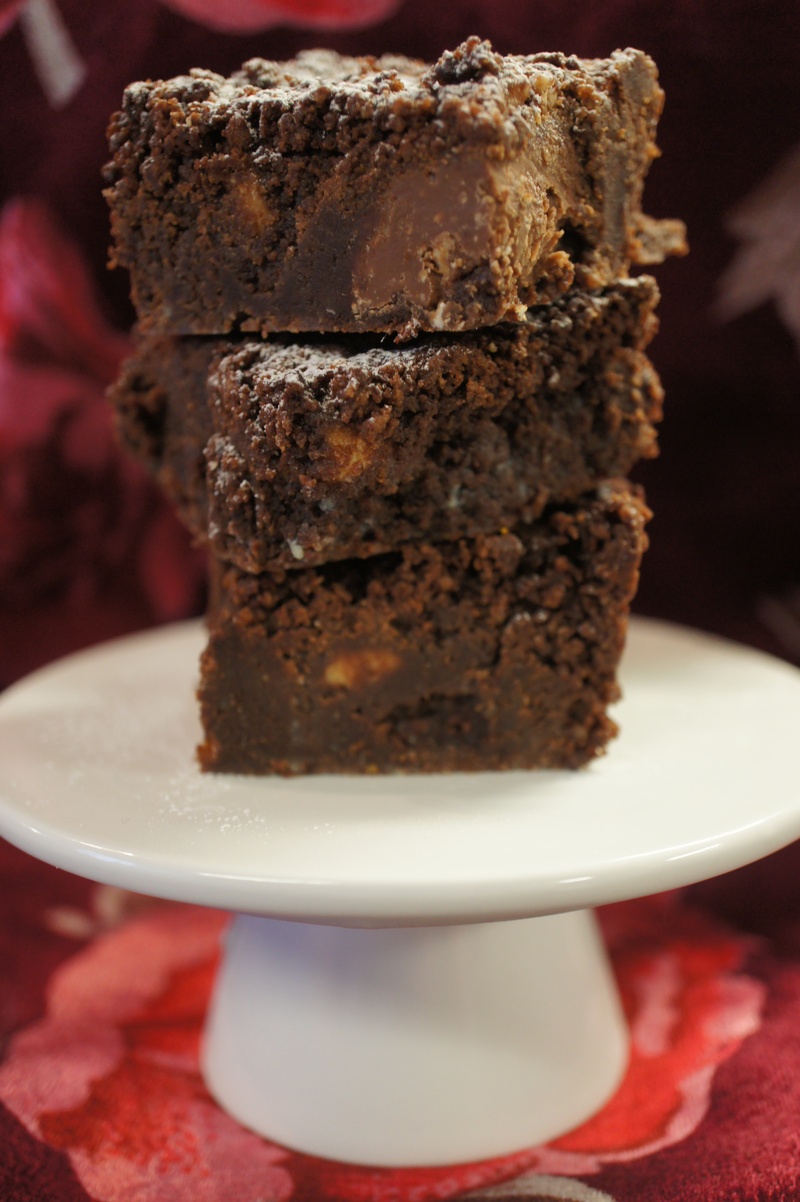 I love to serve this with some really good quality vanilla ice-cream and some caramelised oranges using the two oranges left over after zesting (simply boil 120g caster sugar with a little water in a heavy non-stick saucepan until the sugar caramelises then add in the two oranges that have been segmented/sliced and all the white pith removed then leave to cool in the caramel until it dissolves and becomes a syrup) if you want to be extra, extra indulgent chop a further 100g of Toblerone into a small saucepan with 200mls of single cream and heat gently until the chocolate melts then pour the chocolate sauce over the brownies, ice cream and oranges…oh mummy, does life get any better!!!!
Categories: Chocolate... chocolate and more chocolate!, Free From....., Brownies and bars