| | |
| --- | --- |
| Posted by me on May 14, 2014 at 4:15 AM | |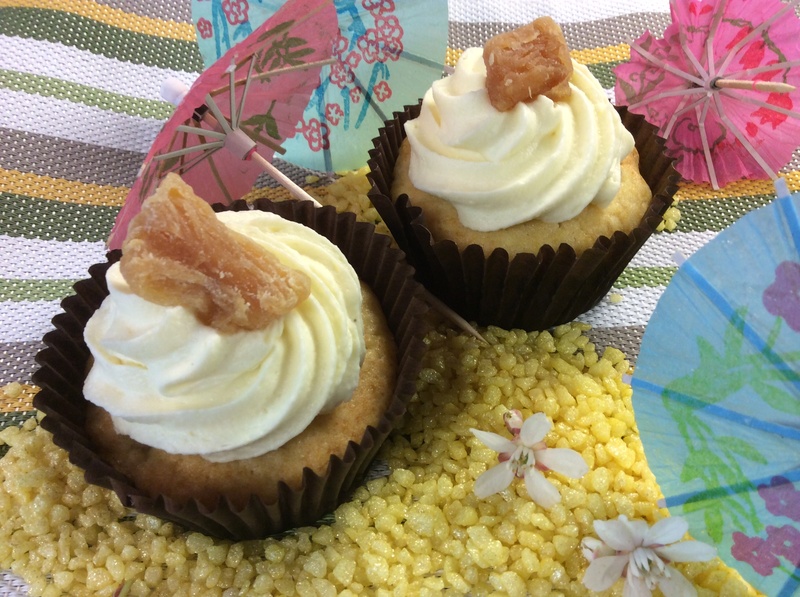 I have been experimenting for ages now to make a sugar free frosting that is pipeable, tastes good and would fool anybody into thinking it was sugar free and by jiminy I finally cracked it.... Ladies and gentlemen I give you the Pina Colada cup cake with a coconut frosting that is to die for...not literally...please.... I wouldn't want that on my conscience.... x
What you need
150g Xylitol sugar substitute (available from Health food shops)
200g baking margarine
4 medium eggs
250g self raising flour
200g of tinned pineapple (in natural juice), chopped into small pieces and drained of its juice
Frosting
I packet of sugar free vanilla flavoured Angel delight
200g full fat cream cheese
100g creamed coconut
100mls Malibu
100mls milk
30g milk powder
100g dried pineapple for the tops (optional)
What you do
Preheat the oven to 180c or 160c for a fan oven and line 2x 12 cupcake tins with 15 paper cupcake cases.
Cream the butter and xylitol in a large bowl until soft and creamy then add in the eggs one at a time beating well after each addition.
Fold in the flour followed by the finely chopped pineapple and mix well. Spoon the mixture into the prepared paper cases and bake in the preheated oven for 18-20 minutes or until the cakes are well risen, firm to the touch and a light brown colour (they won't go as brown as normal cakes due to the lack of sugar in them). Cool in the tins to prevent the paper cases coming away from the cakes.
To make the frosting
Grate the coconut cream into a large bowl and add the Malibu, mix well to ensure it becomes a lump free paste.
Add the remaining ingredients and whisk until thick and creamy and becomes a pipeable consistency. Place into a piping bag and pipe swirls of the frosting on top of each cooled cupcake then top with a small piece of dried pineapple.
Categories: Cupcakes, Free From.....