| | |
| --- | --- |
| Posted by me on July 26, 2015 at 3:50 PM | |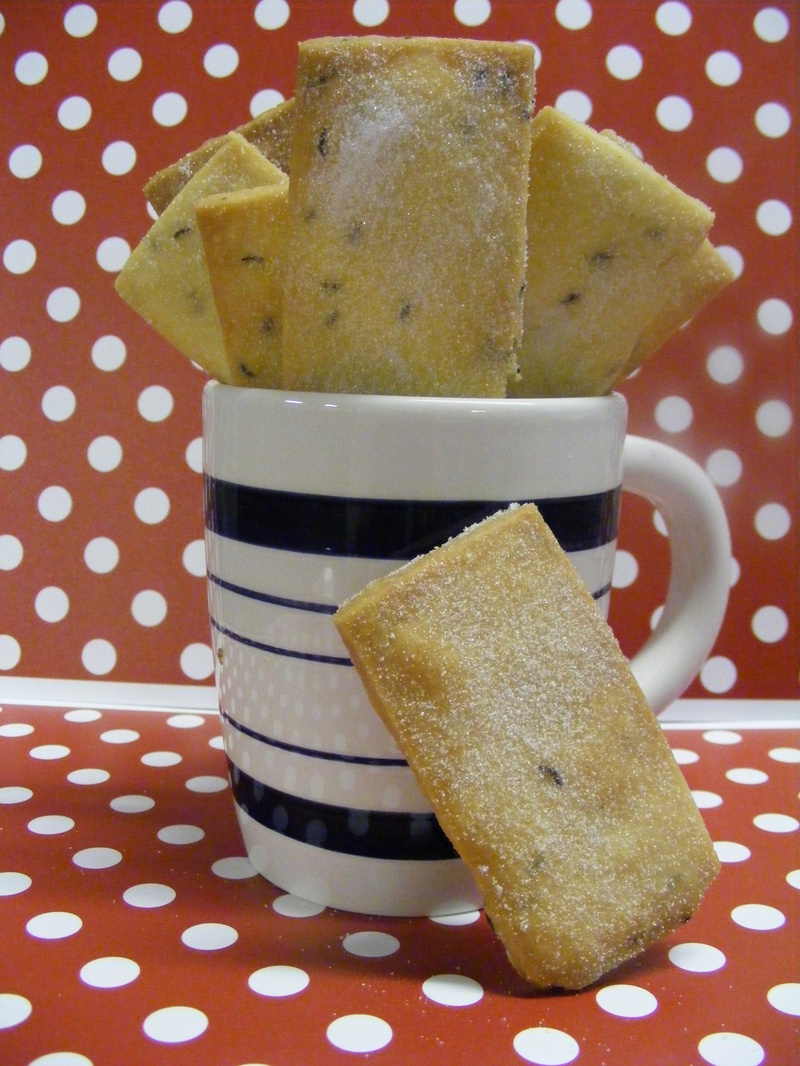 Makes approximately 20
Lancashire is rightly proud of its baking heritage and some of the delicious cakes and biscuits that originate in the county (probably to cheer the inhabitants up from having to live with the wet and windy climate for most of the year!)
Near to the City of Preston is a small pretty village with the quaint name of Goosnargh which is renowned for its caraway seeded shortbread although unfortunately they are no longer produced commercially in the area.
Caraway has a decidedly aniseed flavour and these crisp little shortbreads were typically baked and given at Easter or Whitsun as gifts around the village.
If you love aniseed or liquorice, make a batch of these lovely little Biscuits, the caraway flavour is as warm and inviting as the people of the Red Rose county.
What you need
150g plain flour
100g butter
50g caster sugar
1 heaped teaspoon of caraway seeds
A little additional caster sugar to sprinkle on after baking
What you do
Preheat the oven to 180c, 160c for a fan oven or Gas mark 4 then line a baking tray with silicone or baking parchment.
Cream the butter, caraway seeds and sugar together in a bowl till softened and light then add the flour and mix till claggy (A Northern expression meaning large lumps) them bring the mixture together with your hand until you have a smooth, firm dough.
Roll out on a lightly floured surface to 3mm thick and use a ruler to cut oblongs twice as long as the width of your ruler, the amount of biscuits you get will depend on the width of the ruler you use.
Place the cut biscuits onto the tray and bake in the oven for about 10 minutes or until a light golden brown colour, sprinkle with the caster sugar as soon as you remove them from the oven then leave to cool on a wire rack.
It's a real shame these biscuits are no longer available in the village as they are a lovely addition to the tea tray and make a lovely gift if placed into a pretty box and tied with ribbon.
Categories: Biscuits and Cookies, Just like Grandma used to make, A blast from the past.... old fashioned recipes with a modern twist!