| | |
| --- | --- |
| Posted by me on July 26, 2015 at 3:55 PM | |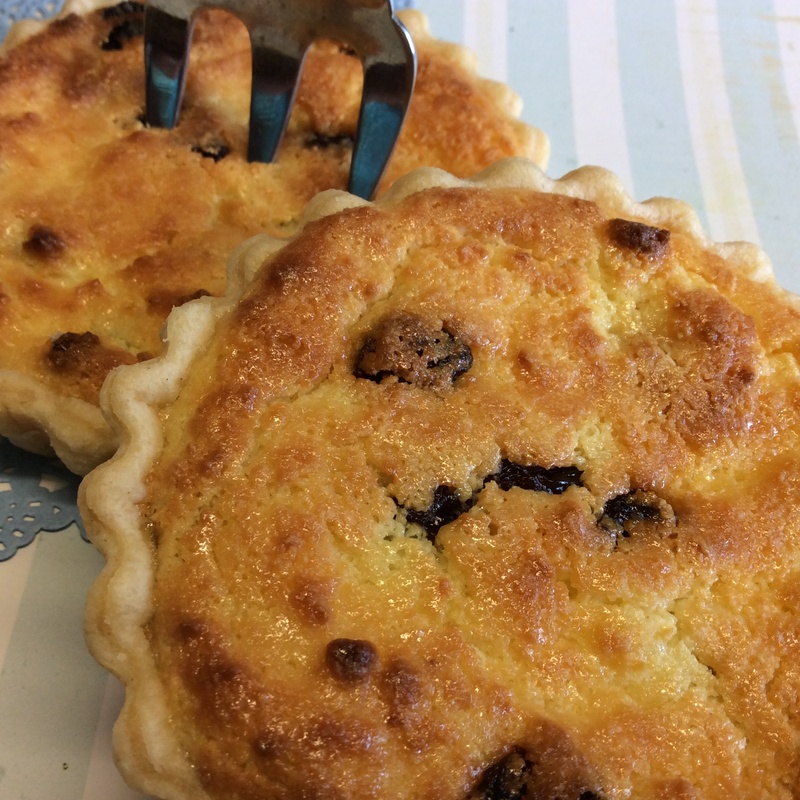 There is an unwritten law, somewhere, that you can't go to the Gods own county of Yorkshire without sampling a freshly baked curd tart, if by any chance there isn't such a law then there jolly well should be!
Curd tarts are the English version of a baked cheesecake, long before those pesky American's decreed that only they know how to make a New York cheesecake, we made them in 'old' York in the 1700's. Some traditional recipes called for rosewater and plenty of ground nutmeg and others for allspice but always for freshly made curds, lemon and butter.
Making curds is the simplest thing in the world to do so don't try substituting cottage cheese for them, neither the flavour or texture will be right and these are worth the little extra effort and time involved to make these gorgeous lemon infused nommy-ness'es
What you need
For the curds
500mls full fat milk
500mls single cream
Juice of one large lemon (save the zest for the filling later, just finely grate it then store wrapped in cling film in the fridge)
For the pastry
200g plain flour
100g butter
1 tablespoon icing sugar
Good pinch of salt
1 egg yolk
A little cold water to bind the pastry together
For the filling
50g raisins
1 large egg, beaten
60g butter
60g caster sugar
What you do
Start by making the curds, you need to do this the day before.
Place the milk and cream into a non stick saucepan and bring gently to a simmer, add the lemon juice and reduce the heat to very low, stirring very gently. After a few minutes you will have a very watery opaque liquid and clumps of white curds. leave the curds to cool in the liquid then get two clean, brand new, J cloths and unfold them, place one on top of the other in a + formation then pour the curds and whey into it (its easiest if you do this bit in a bowl or you will have a very messy floor). Tie the bundle together with a bit of cling film that you have rolled into a cord or use a bit of string, then hang the J cloths in a 'safe' cool place to drip overnight- nowhere a cat can get its furry little paws on it! Been there, done that got the 'fat cat's eaten the curds T-shirt'…
When you have your curds you can start on the pastry.
Place the flour, icing sugar and pinch of salt into a bowl and break up the butter into pieces, rub the butter between your fingertips to make fine breadcrumbs then add the egg yolk and just enough water to make a firm but not dry or sticky pastry. Wrap in cling film and chill for 30 minutes in the fridge.
Preheat the oven to 170c or 150c for a fan assisted oven
Divide the pastry into 6 equal pieces and roll each out, line 6 x 10cm individual tart tins.
To make the filling, place the butter, reserved lemon zest and caster sugar into a bowl and beat together until creamy then add the beaten egg, the raisins and finally the drained curds, stir gently to combine then divide the filling between the pastry cases, smooth and bake in the preheated oven for 30-35 minutes or until the tart is golden brown and the pastry is fully baked.
Serve warm or cold.
Categories: Pies, pastry, Tarts and Tartlets, Just like Grandma used to make, A blast from the past.... old fashioned recipes with a modern twist!