| | |
| --- | --- |
| Posted by me on October 9, 2016 at 11:55 AM | |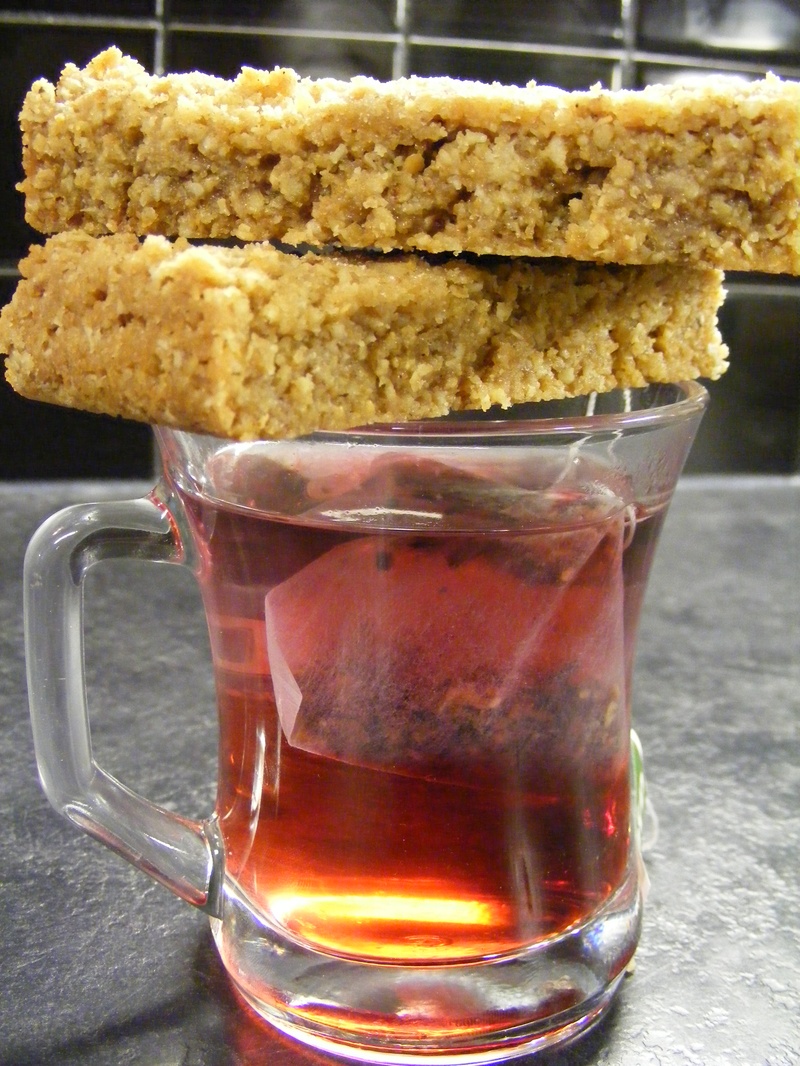 An hour's drive away up the M6 motorway from the Market town of Chorley in Lancashire (where I live) is the beautiful Cumbrian village of Grasmere, nestled amoungst the hills and mountains of some of the most picturesque scenery in the English Lake district. It is Famous for two things, the Poet William Wordsworth who lived in the village for fourteen years and proclaimed that Grasmere was "the loveliest spot that man hath ever found" and the delicious secret recipe of Grasmere Gingerbread that is sold only in the little shops that meander along the main street. Grasmere gingerbread is unique and not quite like any other gingerbread as it is really a cross between a flapjack and a shortbread but it is simplicity itself to make and tastes absolutely delicious, hubby and I used to visit Grasmere just to buy a bulk load of the yummy biscuits but now that I have devised this recipe I have saved my petrol but unfortunately not my figure as it's so quick and easy to make and bake….
What you need
250g plain flour
250g medium cut oat bran or fine oatmeal if you can't find oat bran
250g soft light brown sugar plus a little extra to sprinkle on the top
300g butter, melted
4 teaspoons ground ginger
1 teaspoon mixed spice
1 level teaspoon baking powder
½ teaspoon salt
What you do
Preaheat the oven to 180c or 160c for a fan oven
Line a 30cmx20cm Swiss roll tin with baking parchment or silicone paper.
Sieve the flour, salt, baking powder and spices together in a large bowl, and then stir in the soft light brown sugar, oat bran and melted butter, mix well then tip the mixture into the prepared Swiss roll tin and push down gently to compact it a little. Cut the mixture into 12 equal pieces then sprinkle with the extra sugar before placing into the oven and baking for 35-40 minutes or until a light golden brown colour. Score back through the pre-cut biscuits then leave to cool in the tin.
Once the Gingerbread is completely cold you can pretend you have been for an energetic hike around the beautiful Cumbrian lakes and mountains and feel slightly virtuous as you nibble on a slice of this heavenly biscuit…. Why don't you roll the dog in a muddy puddle and pull on your welly boots just to get the full effect, Enjoy!
Categories: Biscuits and Cookies, Brownies and bars, A blast from the past.... old fashioned recipes with a modern twist!