| | |
| --- | --- |
| Posted by me on April 20, 2020 at 4:20 AM | |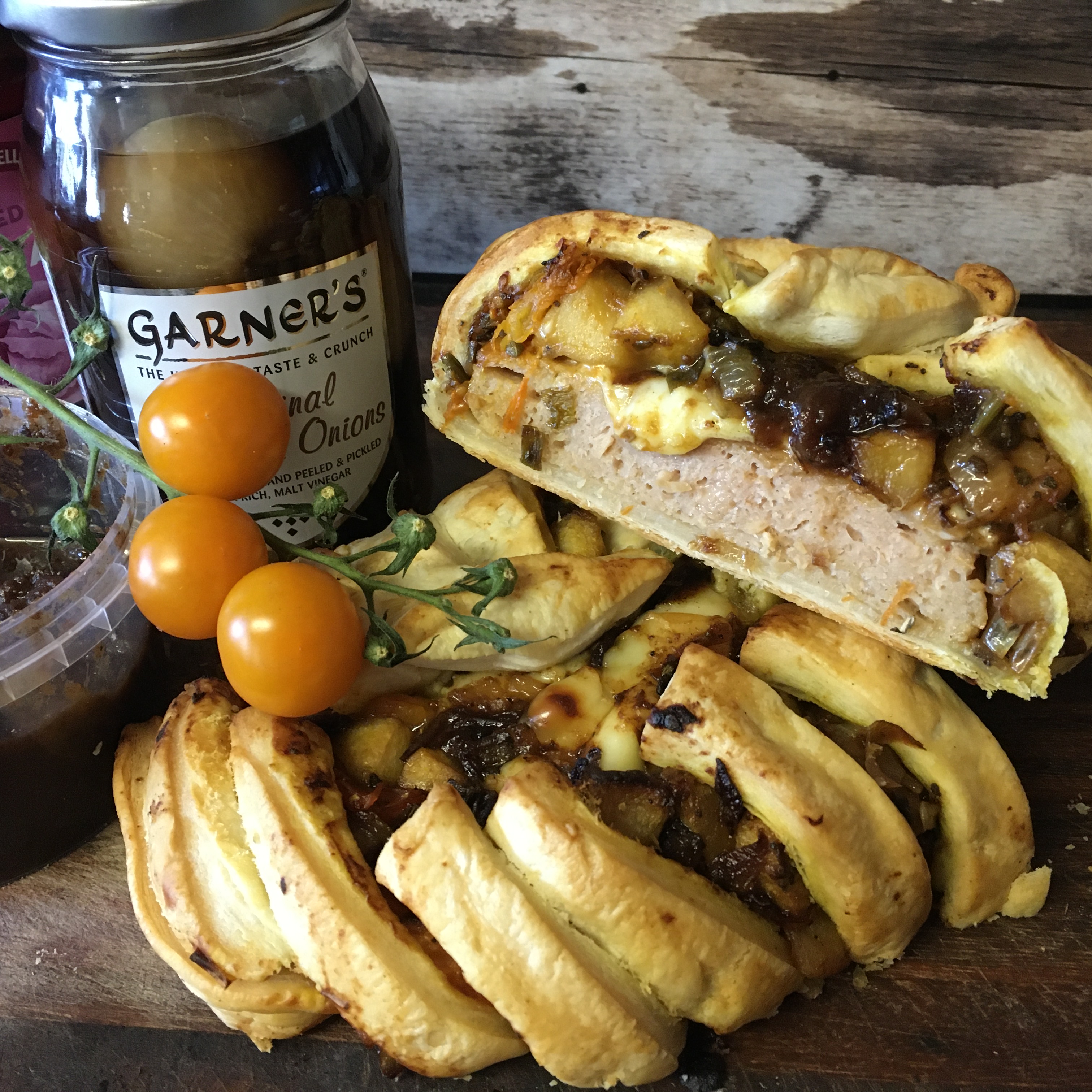 Ploughman's lunch sossy roll
1 small onion, finely diced
12 cherry tomatoes, halved
1 eating apple, peeled cored and finely diced
1 heaped teaspoon dried sage
1 tablespoon butter or margarine
Salt and black pepper to taste
50g mature cheddar cheese, cut into thin slices
2 tablespoons chutney of your choice
1 pack sausages, skins removed by splitting each sausage lengthwise.
500g ready made puff pastry
A little milk
Melt the butter or margarine in a frying pan and fry the onion, sage and apple for 5 minutes, add the halved tomatoes and fry for a further 3-5 minutes. Season with salt and pepper to taste. Leave to cool.
Roll out the pastry to a large rectangle the thickness of a £1 coin.
Line the sausages in a long line then top with the slices of cheese. Top with a line of chutney down the middle before finally topping with the onion mixture.
Trim the pastry leaving a 4" border all the way around, cut slits from the outside of the pastry to the sausage meat, then wet the ends with a little milk. Pull the pieces of pastry over the centre to create a plait effect. Brush with a bit more milk then bake in the preheated oven for 35 - 45 minutes or until golden brown, the pastry is well risen and the base is crispy.
Categories: Pies, pastry, Tarts and Tartlets, Something savoury, Just like Grandma used to make