| | |
| --- | --- |
| Posted by me on April 20, 2020 at 4:40 AM | |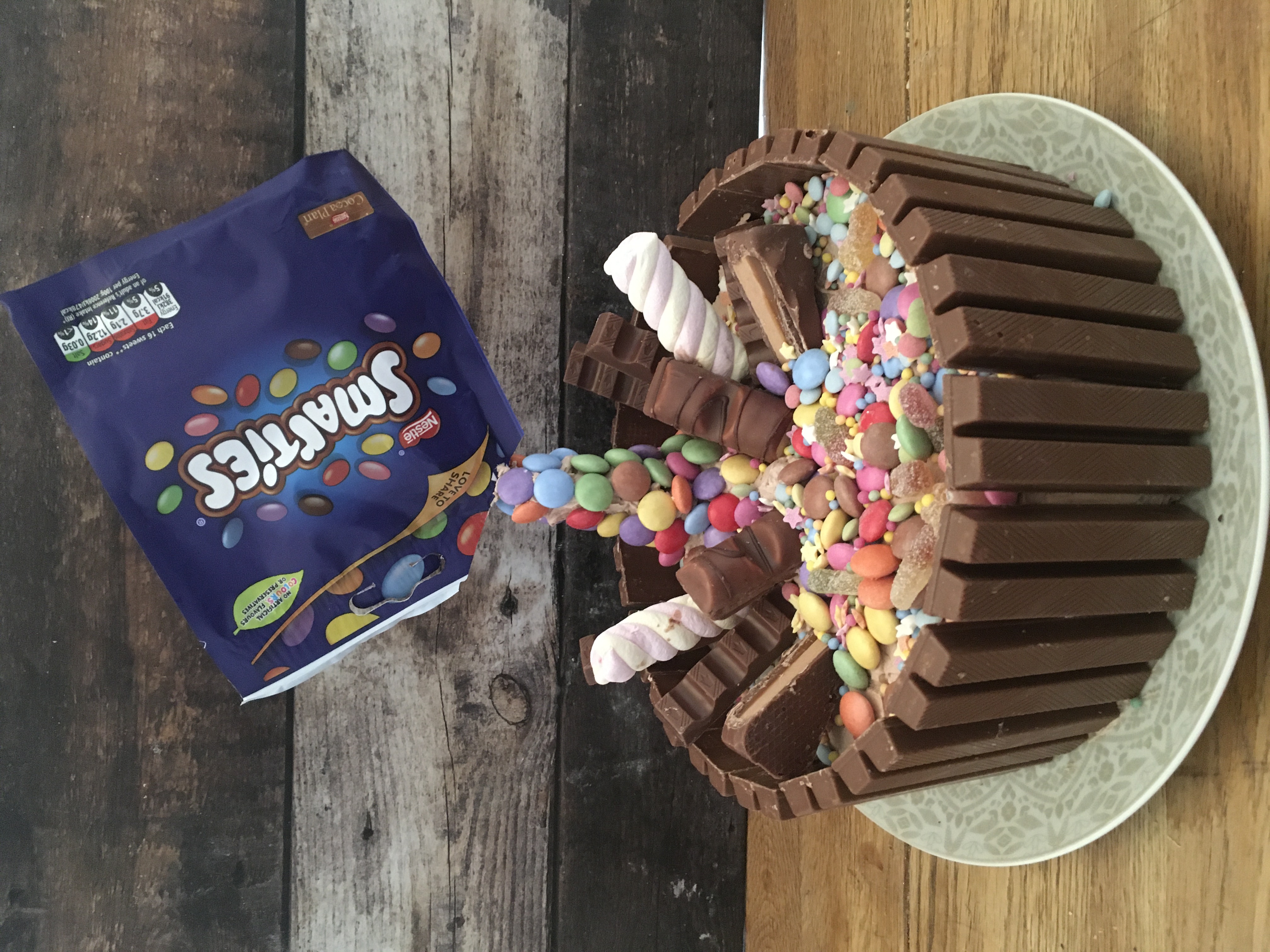 Chocolate pop cake
250g self raising flour
300g sugar
3 heaped dessertspoons cocoa powder
Really good pinch bicarbonate of soda
250g butter or block margarine
250ml fizzy pop drink - you can use anything from cola to cherryade, orangeade to lemonade... whatever you like!
125ml milk
2 medium eggs, beaten
Preheat the oven to 160c for a fan oven, 180c regular oven, gas 3
Line the base and sides of an 8" deep baking tin
Melt the butter/margarine, cocoa powder, milk and fizzy pop together in a saucepan.
Place the flour, sugar and bicarbonate of soda into a large mixing bowl and either sieve together or my preferred way is to use a wire whisk to mix everything together.
Pour the chocolate mix on top of the flour and beat to incorporate all the ingredients, add the eggs and beat again.
Pour the (very wet) mixture into the prepared tin and bake for up to an hour or until a thin pointed knife or skewer comes out cleanly when inserted into the middle of the cake.
Don't worry about the cracks on top, you won't avoid them and I always turn the cake over and ice/decorate the lovely flat bottom
If you want to watch the video on how to make this cake and how to decorate go over to YouTube and type in #bakinglady
Buttercream
250g butter
400g icing sugar
2 heaped tablespoons cocoa powder
2 tablespoons boiling water
1 teaspoon vanilla essence
Beat all ingredients together for the buttercream, then smooth over then spread over the outside of the cake.
To decorate you will need up to 24 x 2 finger Kit Kat's or 4 packets of Cadbury fingers for around the outside - as soon as you have covered the cake, stick the biscuits to the sides neatly.
You will also need smarties or another small sweet of your choice ( in a pouch) and a selection of whatever sweets and chocolate you like to finish this cake x
Categories: Cutting cakes, Chocolate... chocolate and more chocolate!, something a little bit special...