| | |
| --- | --- |
| Posted by me on April 20, 2020 at 4:50 AM | |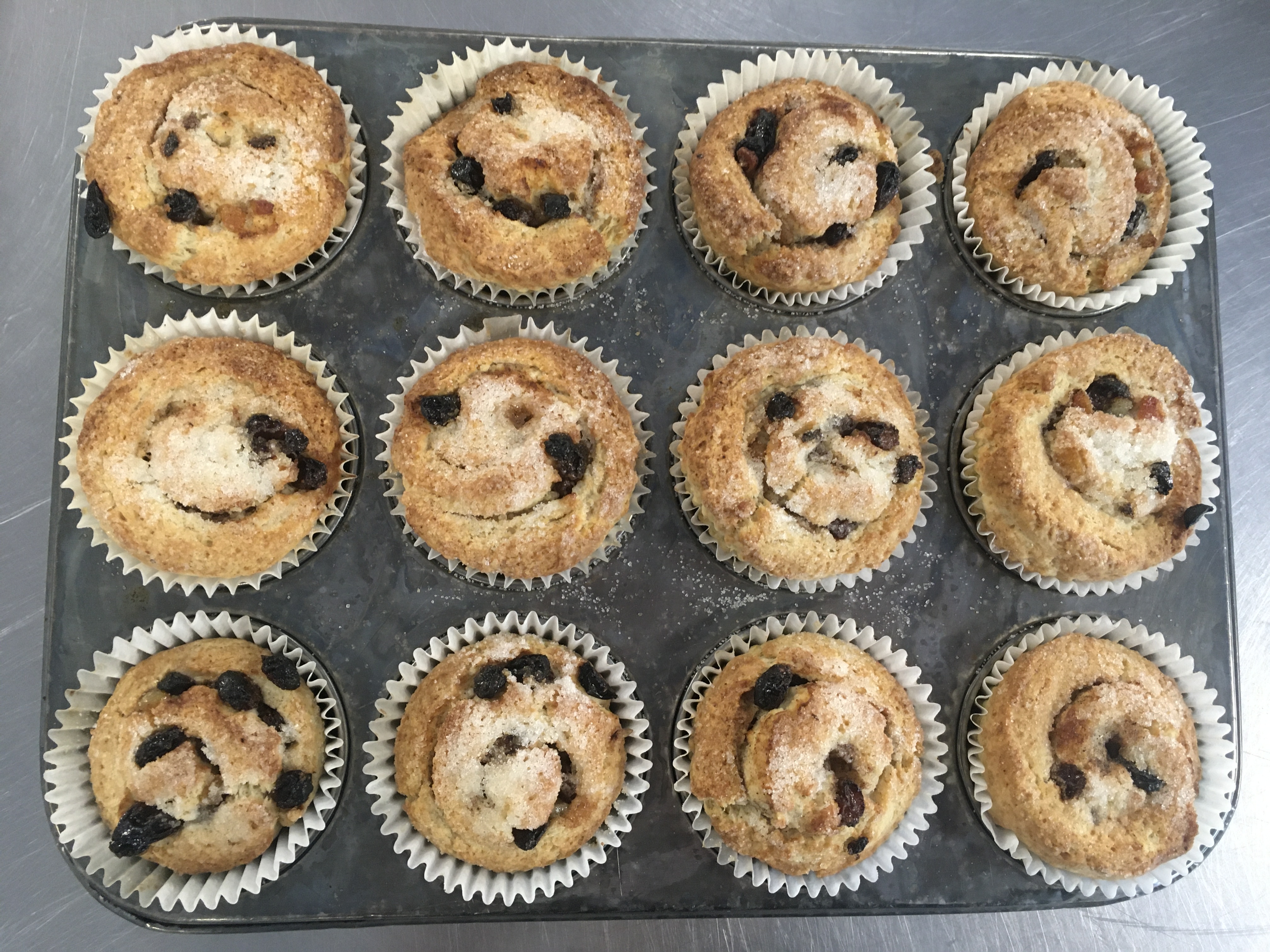 Chorley scones- makes 12
450g self raising flour
big pinch of salt
110g butter
50g granulated sugar
150ml milk
150ml double cream
Filling
75g butter, softened plus a little more ( melted) to brush on the top)
1 heaped teaspoon ground cinnamon
100g dried mixed fruit or raisins or currants
2 heaped tablespoons granulated sugar plus a little extra for sprinkling on the top
Preheat the oven to 180c gas 6
Place the flour , salt and 110g butter into a large bowl and rub together, with your fingertips until the mixture looks like fine breadcrumbs. Add the sugar, stir to mix then add the milk and cream, stirring with a fork to bring the mixture together to form a soft but not sticky dough.
Lightly flour the work surface then roll the dough out to a rectangle the width of an A4 piece of paper and 1 and a half times as long.
Spread the dough with the softened butter, sprinkle with the cinnamon, 2 tablespoons of sugar and the dried mixed fruit.
Roll up into a long thin Swiss roll, starting at the long edge.
Cut into 12 equal sized pieces.
Line a 12 hole muffin tin with paper cases and pop a piece of the swirled dough into each paper case.
Brush with a little melted butter and sprinkle a little more sugar on top.
Bake for 18 minutes or until a sharp knife comes out cleanly and they are well risen and golden brown. Leave to cool
Categories: Scones, A blast from the past.... old fashioned recipes with a modern twist!, Just like Grandma used to make