| | |
| --- | --- |
| Posted by me on April 20, 2020 at 9:00 AM | |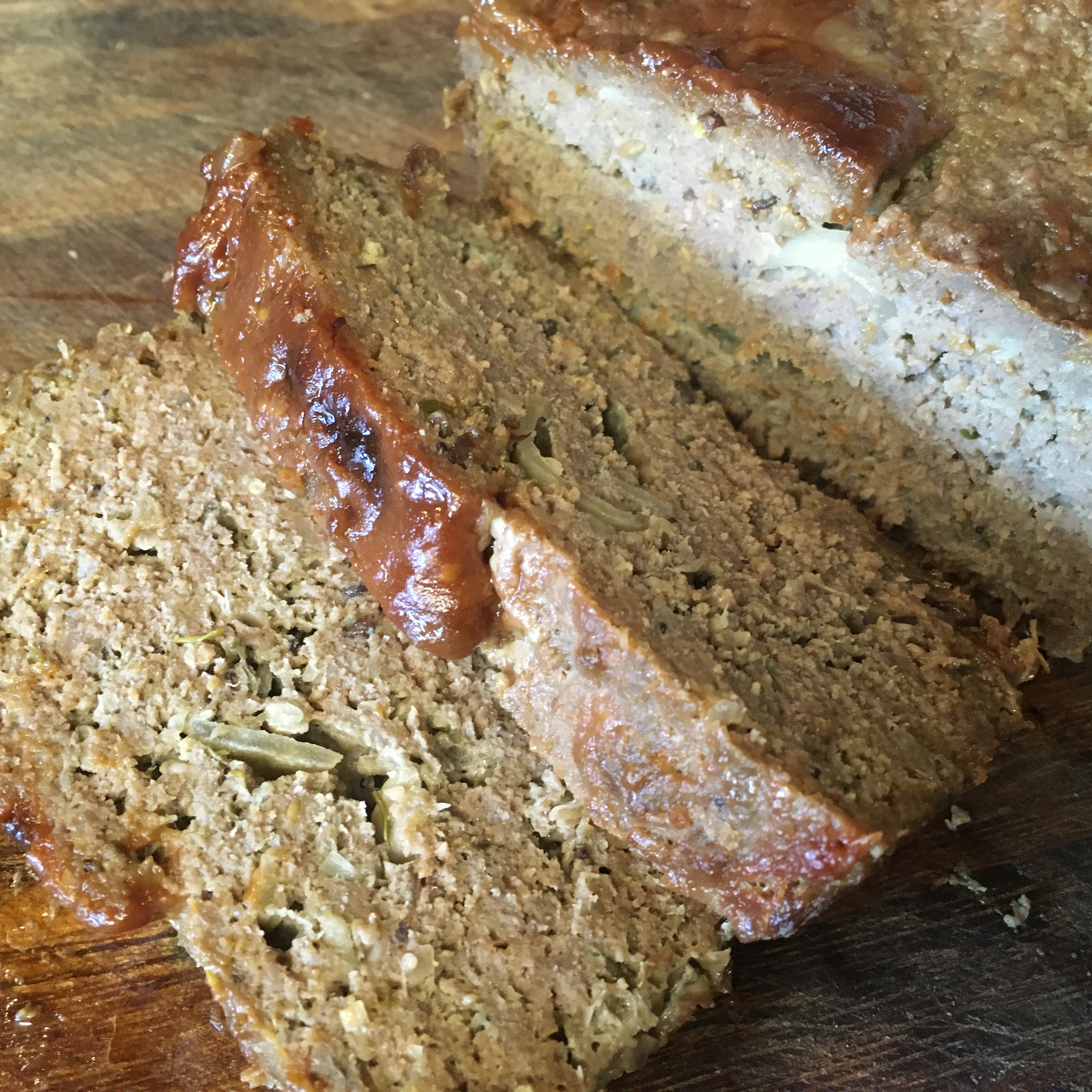 I could probably write a book on 101 meals to make with mince, it's so damn versatile, full of protein and above all CHEAP! When my son and I went through a real tough time financially, I would have to make 250g of the cheapest mince, do us, for at least 3 meals ... I became a master at economising and mince became my bestest friend. Here is my favourite recipe from those lean years, I have added and adapted it over time and this delicious glazed loaf is now a real family favourite x best of all, any loaf that you have left is gawjus served cold in a butty the next day x
Mamas magnifico meatloaf
75g stale bread (crusts preferably), made into breadcrumbs - use a food processor or grater
1 medium onion, peeled and finely grated - don't worry if you have a few bigger pieces of onion, I love finding them in the cooked loaf..
750g minced beef, the least fat percentage the better - I used 15%
1 heaped teaspoon dried sage or thyme
1/2 teaspoon ground black pepper
2 beef stock cubes
2 teaspoons Worcestershire sauce
1 heaped teaspoon garlic purée or 2 cloves, grated
2 eggs
1 tablespoon tomato ketchup
Glaze
75g tomato ketchup
1 level tablespoon brown sugar ( it's ok to use white but brown is better)
2 teaspoons white vinegar ( wine/rice/cider )
1 teaspoon Worcestershire sauce
1 teaspoon ready made English mustard or 2 heaped teaspoon American mustard
Preheat the oven to 160c (fan) or 180c for a regular oven ( gas 3-4)
Take a large bowl and mix all the meatloaf ingredients together with your hands ( the best - easiest and quickest way)
Squash the mixture into a 2lb nonstick loaf tin and level the top with your hand
Mix the glaze ingredients together in a small bowl and generously brush the meatloaf top with half of it ( if you haven't got a loaf tin, just use a round oven proof dish or cake tin and make it into a meat '
Pop into the oven for 30 minutes. Drain off any fat then use the remainder of the glaze on top and cook for another 30 minutes. Leave for 10 minutes before slicing into thick slices.
Categories: Something savoury, A blast from the past.... old fashioned recipes with a modern twist!, Just like Grandma used to make