| | |
| --- | --- |
| Posted by me on April 20, 2020 at 9:25 AM | |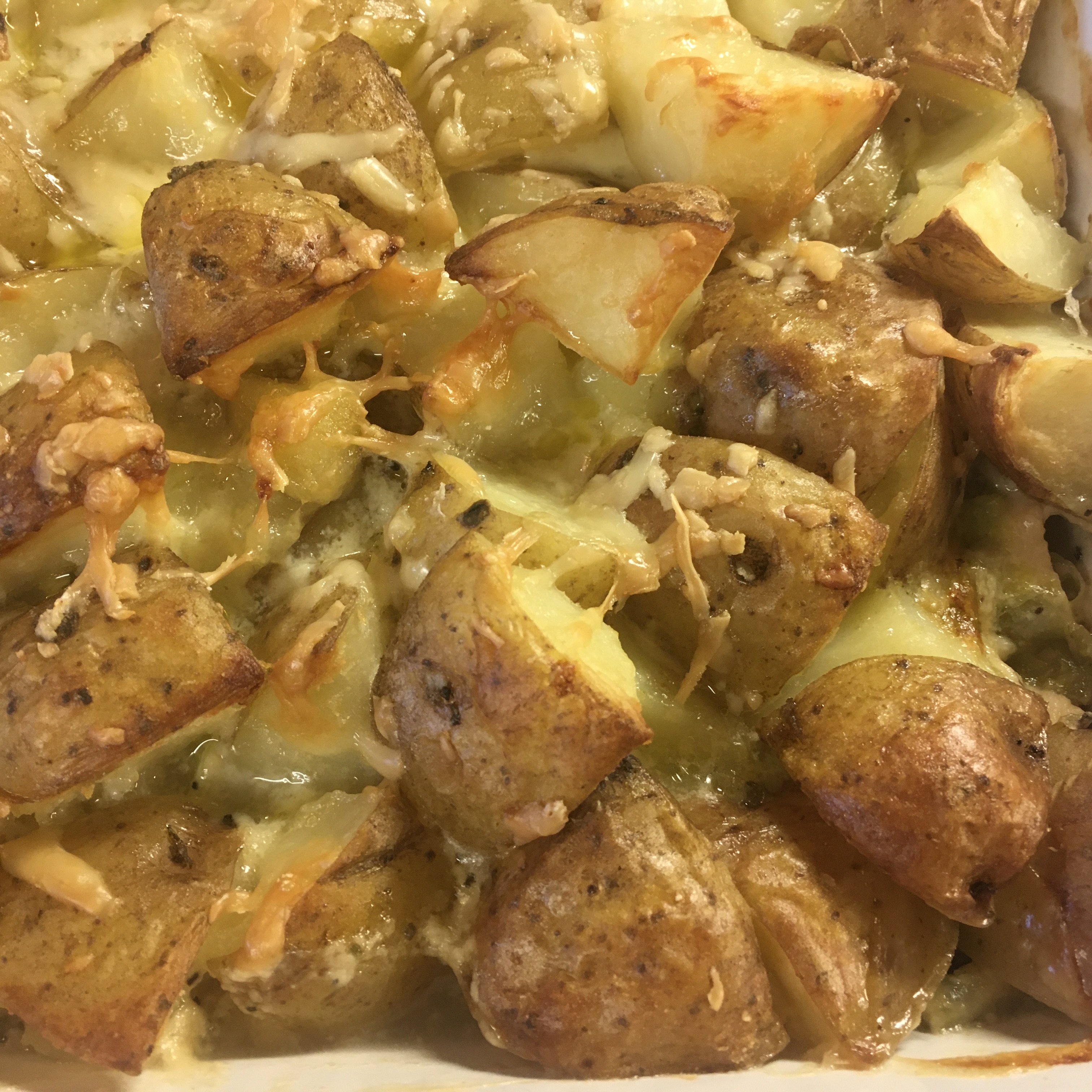 Creamy Chicken and leek tato topped pot pie - serves 4
4 leeks, trimmed, washed and finely sliced
1 heaped tablespoon margarine
1 heaped tablespoon plain flour
1 kilo potatoes
Teaspoon dried sage or rosemary
250g cooked chicken or 350g raw, diced chicken thighs ( pop into a small saucepan, with just enough water to cover and cook gently till tender - reserve the water for the gravy)
300ml milk
100mls water
1 - 2 stock cubes ( optional, I didn't end up using them because I forgot to add them in ��, I just used salt and pepper)
Handful of grated cheese
Knob of margarine or some spray oil
Salt and pepper
Place the trimmed, washed and sliced leeks into a large saucepan with a heaped tablespoon of margarine and the dried sage, cook gently for 10-15 minutes or until tender.
Add the heaped tablespoon of flour, stir then add the milk and 100mls water. Stir continuously whilst bringing the mixture to the boil. Turn the heat down and simmer gently for 5 minutes, add the cooked chicken. Check the seasoning, add a stock cube or salt and pepper then tip the mixture into an ovenproof dish, large enough to add the potatoes on top.
Wash the potatoes but do not peel ( all of the nutrients are directly beneath the skin) cut into chunky dice, boil in salted boiling water for 5-7 minutes or until the potatoes are just tender, but not falling apart.
Drain well then put back into the saucepan with the teaspoon of margarine, tumble gently to cover the potatoes. Spoon the covered potatoes over the creamy chicken and leeks and sprinkle with a little cheese.
Place into a preheated oven 180c /gas 7 for 15-20 minutes until golden brown, hot and oozing loveliness.
I served the hot pot pie with fresh carrots and a tin of mushy peas...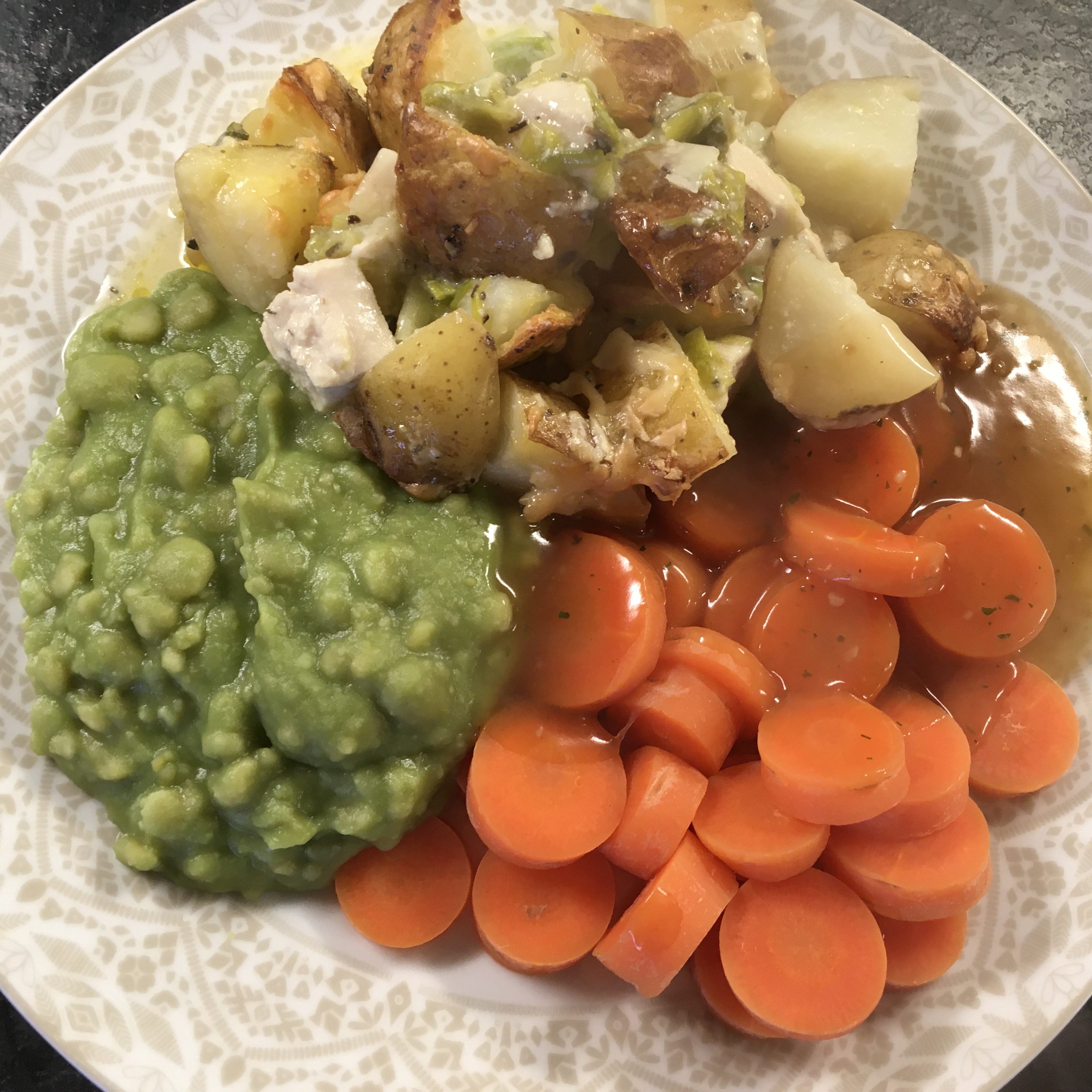 Categories: Something savoury, Just like Grandma used to make, A blast from the past.... old fashioned recipes with a modern twist!