| | |
| --- | --- |
| Posted by me on April 26, 2020 at 4:35 PM | |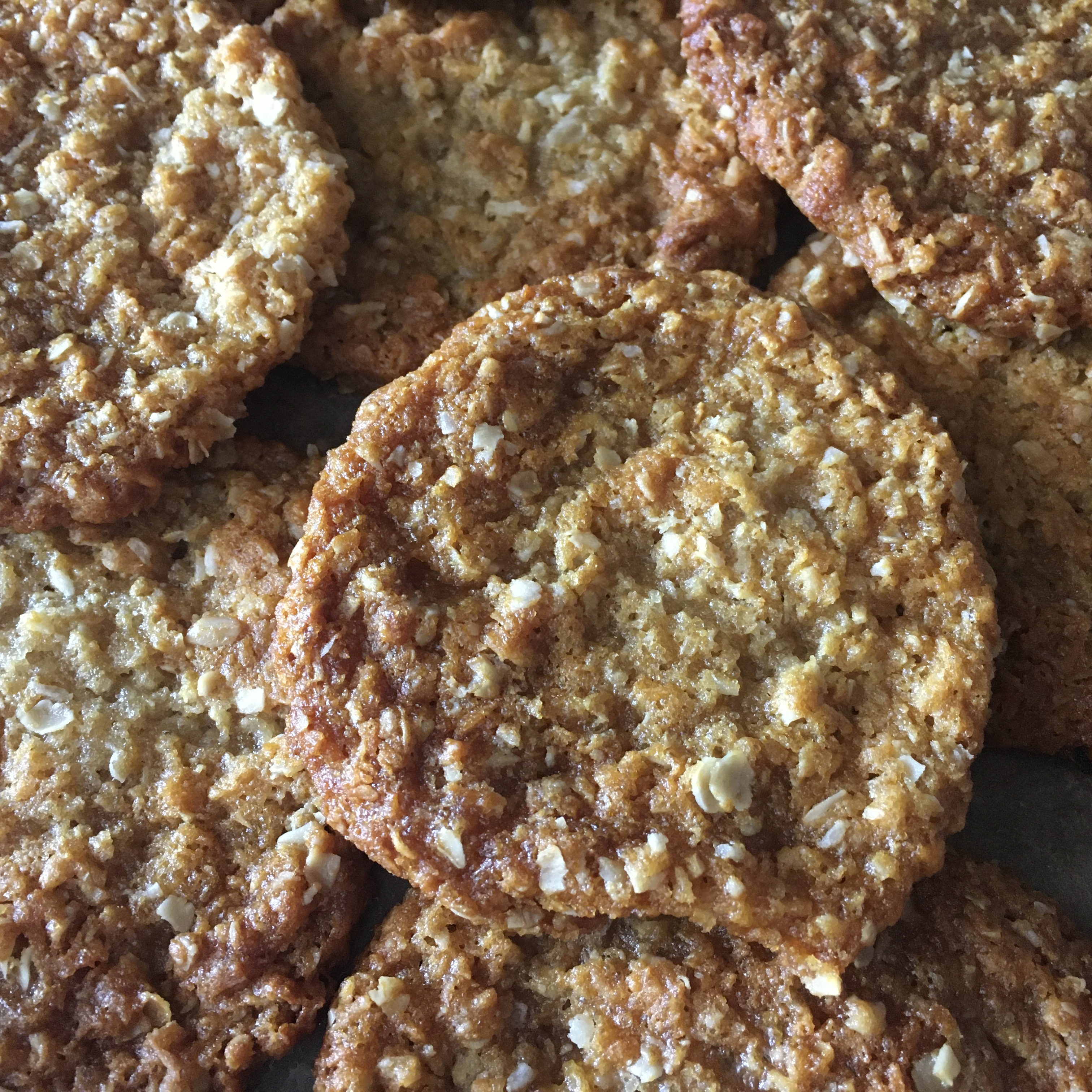 April 25th is Anzac Day, A day of remembrance of the brave Australian and New Zealand soldiers that gave their lives for their country as well as ours in the Gallipoli campaign of WW1 . It's widely thought that these gorgeous chewy biscuits were sent to the men, on the supply ships, because they travelled so well but there is actually no evidence of this recipe being sent to them under this name. They didn't inherit the name until two to three years after the war had ended.
Whatever the truth, it's irrelevant! The buttery, coconut and oaty biscuits are synonymous with today and the bravery of those men, young and old who fought and died together in modern day Turkey.
Celebrate with our Antipodean friends and bake a batch and raise a 'tinny' or two....
What you need...
125g plain flour
160g granulated sugar
100g rolled oats
90g desiccated coconut
Pinch salt
125g butter or block margarine
90g golden syrup
1 level teaspoon bicarbonate of soda
Preheat an oven to 160c for a fan oven 180c for a regular oven and line 2 - 3 baking trays with baking paper
Place the flour, sugar, oats , salt and coconut in a large mixing bowl.
Melt the butter or margarine and syrup together then dissolve the bicarbonate of soda in a tablespoon of boiling water. Add to the syrup mixture then add the combined mixture to the dry ingredients. Mix with a wooden spoon. Using a teaspoon scoop even sized lumps onto the baking tray, roll into balls with your fingers then flatten slightly - leave room for the. To spread.
Bake for 12-15 minutes or until go,den brown. Leave to cool on the tray.
Categories: Biscuits and Cookies