| | |
| --- | --- |
| Posted by me on May 8, 2020 at 2:55 PM | |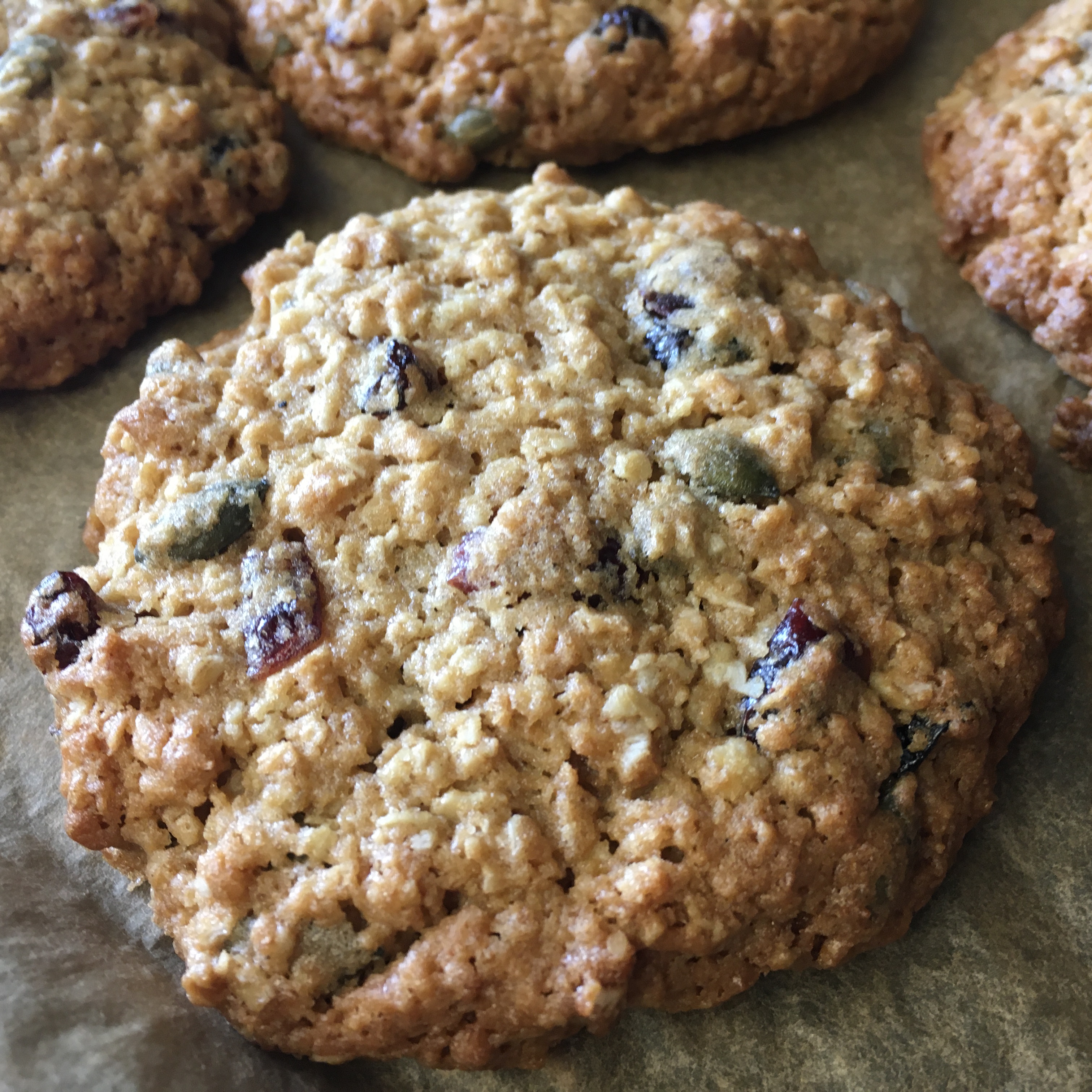 If there was a cookie that could tell the story of my life, it would be this this delicious recipe. Never sophisticated, it's an honest to goodness, no frills chunky morsel that just brings a smile to your face. I have called it a kitchen sink cookie because it really does have everything in but the kitchen sink. Choose whatever goodies you want to flavour it with , I have given lots of suggestions but there are so many more that you can add in to make it truly yours... have fun
110g butter
80g soft light brown sugar
1 medium egg
125g self raising flour
90g porridge oats
¼ teaspoon salt
1 teaspoon vanilla essence
125g of the goodies of your choice - mix it up or keep it simple! Choose from chocolate chips/chunks, raisins, smarties or other chocolate beans, chopped walnuts, chopped hazelnuts/almonds, pumpkin/sunflower seeds, cranberries/dried blueberries, chopped up Toblerone, dried apricots/figs or anything else you fancy!!!
20g desiccated coconut
What you do
Preheat the oven to 180c or 160c for a fan oven and line 2 baking trays with baking paper.
Cream the butter, vanilla essence and sugar together until softened then add in the egg a little at a time, beating well after each addition.
Fold the flour and salt into the egg and butter mixture, stirring until the mixture is just combined. Now add the porridge oats, desiccated coconut and the 125g goodies of your choice and once again stir until just combined.
Divide the dough into 10-12 equal sized balls and place them onto the baking sheets, squashing them down until they are about 1cm thick. Bake in the oven for approximately 15 minutes or until they are golden brown, Leave to cool on the trays for five minute before transferring to a wire cooling rack to cool completely.
Categories: Biscuits and Cookies, something a little bit special...