| | |
| --- | --- |
| Posted by me on May 8, 2020 at 3:05 PM | |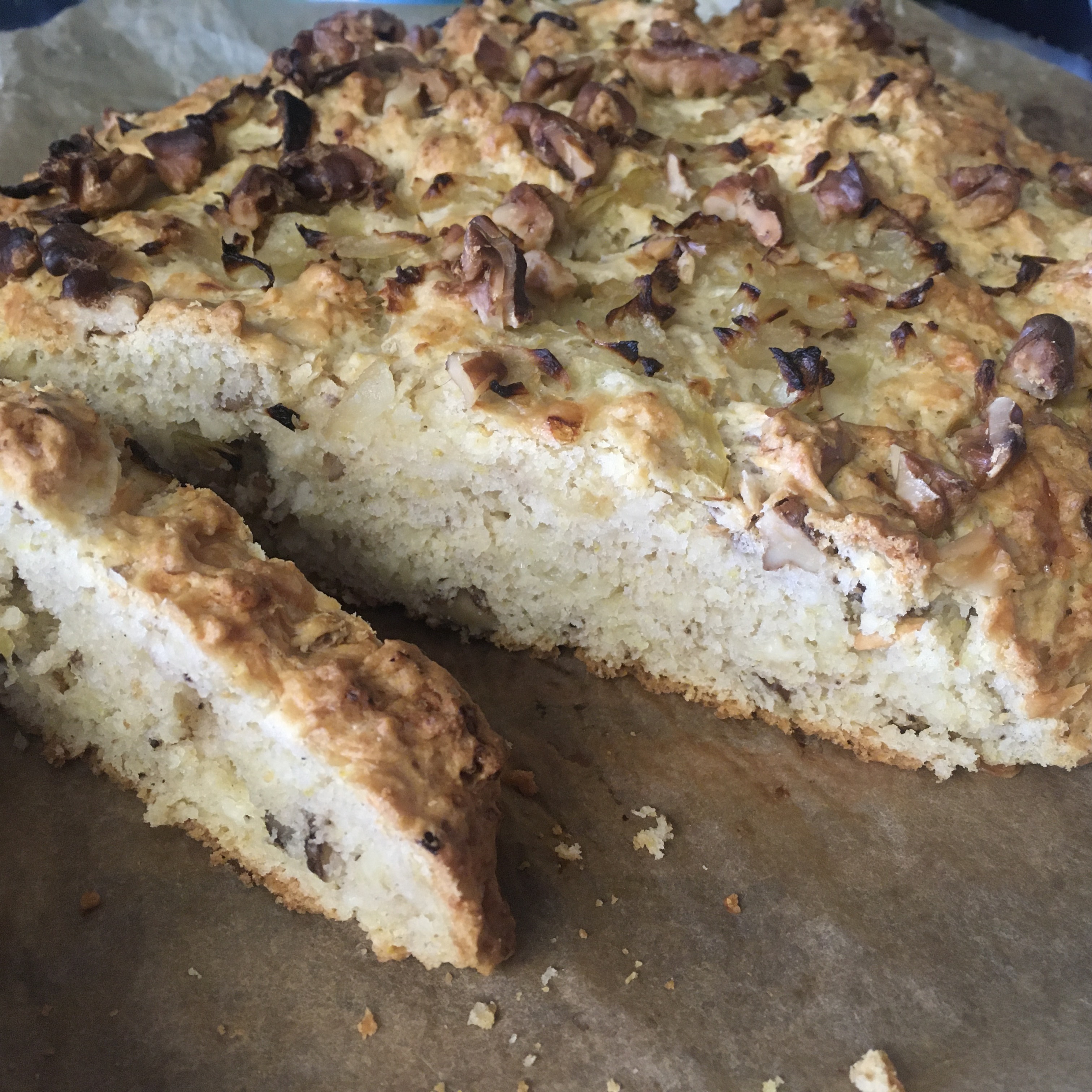 This simple bread is perfect, sliced and thickly buttered , served with a steaming bowl of soup. My favourite has to be a creamy Stilton and onion , a match made in heaven ❤️
300g plain flour
25g sugar
3 tsp baking powder
1 tsp salt
100g mature cheddar cheese, grated
1 small onion, finely diced, fried in a heaped tablespoon of butter or margarine until soft
75g chopped walnuts plus a few extra for the top
Handful raisins
1 egg, beaten
100ml lager
30ml milk
50ml oil
Preheat a fan oven to 180c, regular oven 200c . Take a large baking tray and lightly sprinkle with flour.
Mix the flour, sugar, baking powder, salt, cheese, and onion ( save a heaped tablespoon for the top) in a large bowl.
In a separate bowl or jug mix the egg, milk, oil and beer
Add the wet mixture to the dry and mix with a fork until a soft but not sticky dough is formed.
Scrape the mixture onto the prepared tray, flour your hands and roughly shape the dough into a flattened ball 3cm deep. Sprinkle with the remainder of the fried onion and a little more grated cheddar. Place in the preheated oven and bake for 35-40 minutes, or until cooked, the crust should be golden brown And a thin knife should come out clean when pushed into the centre.
Serve sliced, spread with butter!
Categories: Something savoury, Bread and dough, A blast from the past.... old fashioned recipes with a modern twist!