| | |
| --- | --- |
| Posted by me on June 1, 2020 at 4:00 PM | |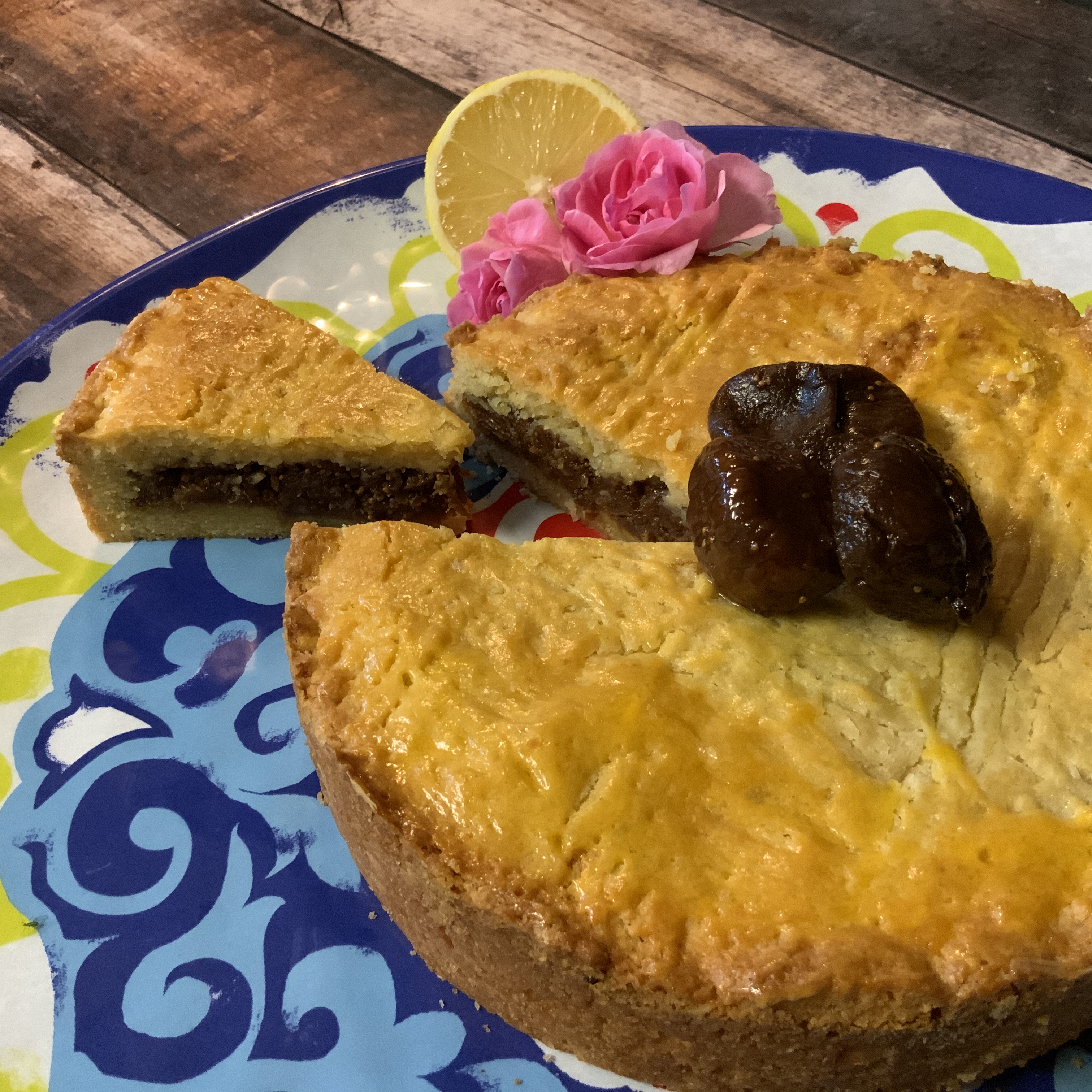 The combination of creamy butter, zingy lemon and luscious figs, makes this simple French pastry an absolute taste sensation. I love to eat it warm from the oven. Because it's so simple, make sure you use the best quality ingredients you can afford, don't skimp , I guarantee it's worth it x
Filling
200ml water
150g soft dried figs, chopped
Zest of 2 lemons
250g butter
300g plain flour
200g caster sugar
6 medium egg yolks plus a further 1 to glaze
3 teaspoons natural vanilla extract
Start by making the filling - place the chopped figs, lemon zest and water into a small saucepan. Cook over a low heat for 10 - 15 minutes until the figs are soft and pulpy - use a wooden spoon to bash them down. The finished figs should be dry with no liquid remaining, leave to cool
Preheat the oven to 180c for a regular oven, 160c for a fan assisted oven
Place the butter and sugar into a large bowl and beat until soft, fold the flour in, followed by the vanilla essence and egg yolks .
Divide the dough in two and using your hand, squash the dough into the base of an 8" (20cm) loose bottomed tin , lined with a circle of baking paper. Spoon the fig purée into the middle, levelling it out and leaving a 1cm gap around the edge then top with the remaining dough. ( I made a thin sausage of dough around the edge then broke the remaining into small flat discs to cover the top, joining themselves together with my fingers)
Use a fork to make a pattern on the top then bake in the preheated oven for 45 minutes. Brush with the remaining egg yolk and bake for a further 15 - 20 minutes or until a skewer comes out cleanly from the middle and the top is golden brown .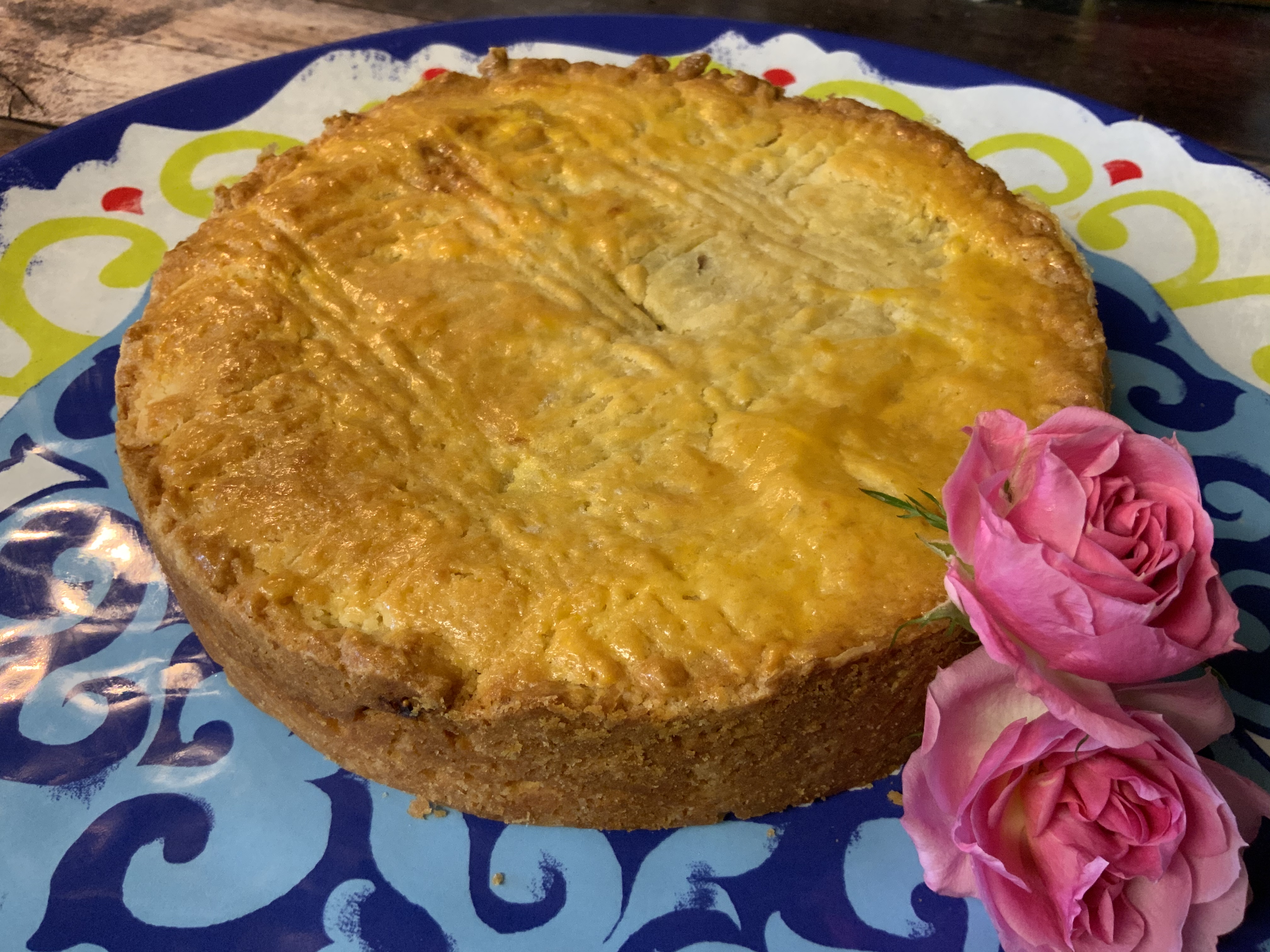 Categories: Cutting cakes, something a little bit special...