| | |
| --- | --- |
| Posted by me on June 1, 2020 at 4:25 PM | |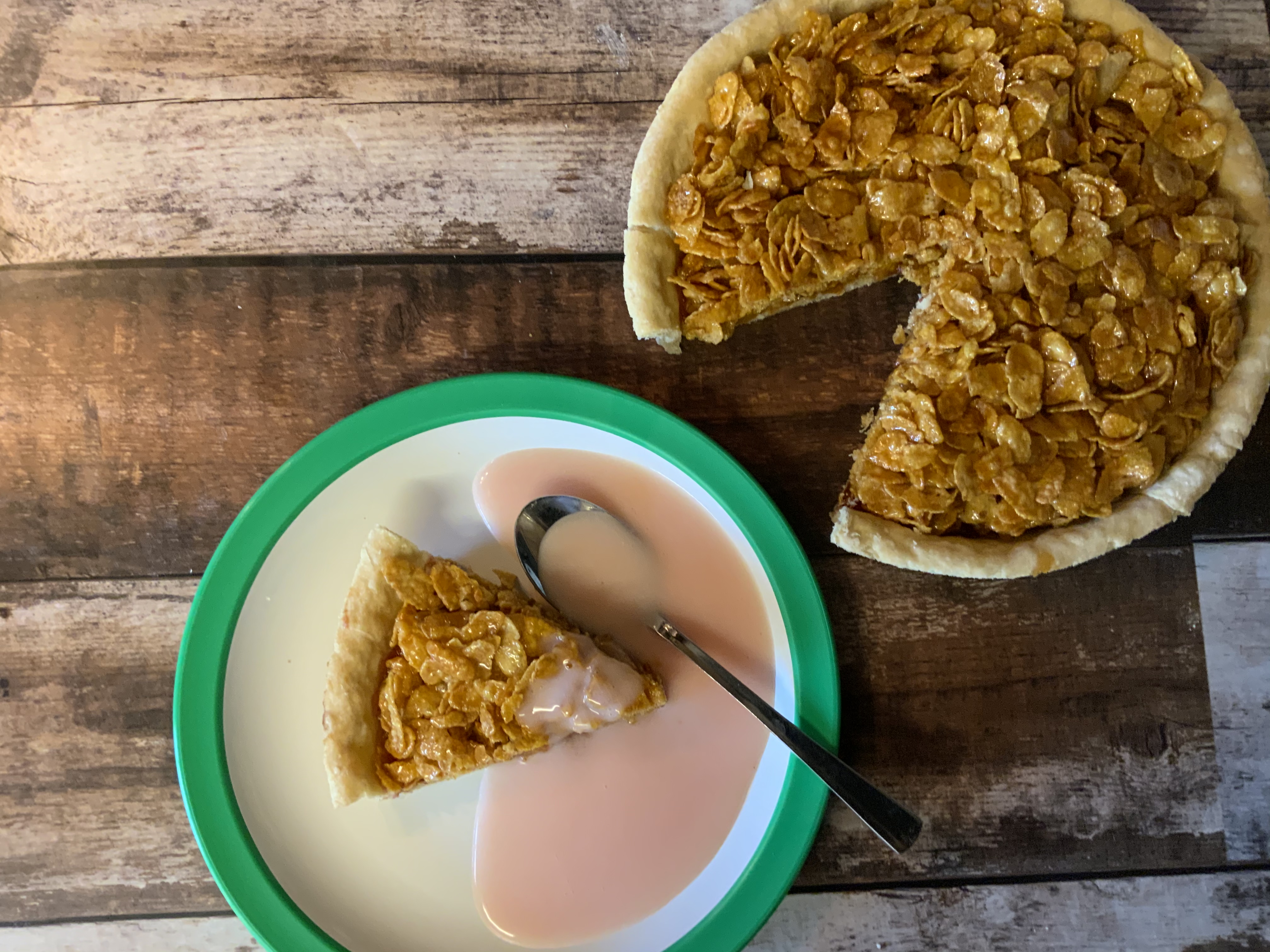 I was the ripe old age of 58 before I experienced the joy of old fashioned school cornflake tart, it remained unknown and elusive throughout my formative years and I'm truly distraught it took me so long to celebrate its layers of pastry, jam and crunchy, buttery cornflakes, smothered in creamy custard.... 
150g plain flour
40g butter or margarine
35g lard
Good pinch of salt
Up to 75ml cold water
Filling
165g Golden Syrup
120g Cornflakes
60g butter or margarine
45g granulated Sugar
120g Strawberry Jam
Make the pastry by rubbing the margarine and lard into the flour and salt until it resembles fine breadcrumbs, add the cold water and bring it together with a fork , and then your hands to form a dough. Roll out and line a 9" (23cm ) baking tin - leave the excess pastry hanging over the edge....
Prick the pastry all over then cover with baking paper & baking beans, then bake blind, for 15 minutes at 180c or 160c then trim the edge to make it nice and neat. Remove the paper and beans and bake for a further 15 minutes.
Melt the butter, sugar and syrup in a large heavy bottomed saucepan, boil for 1 minute then gently stir in the cornflakes.
Spread the jam over the pastry case and spoon the cornflake mix on top.
Return the tart to the oven for 5 minutes.
serve with creamy custard ( or pink custard) and relive the best part of your school days...
Categories: Pies, pastry, Tarts and Tartlets, A blast from the past.... old fashioned recipes with a modern twist!