| | |
| --- | --- |
| Posted by me on June 11, 2020 at 7:45 AM | |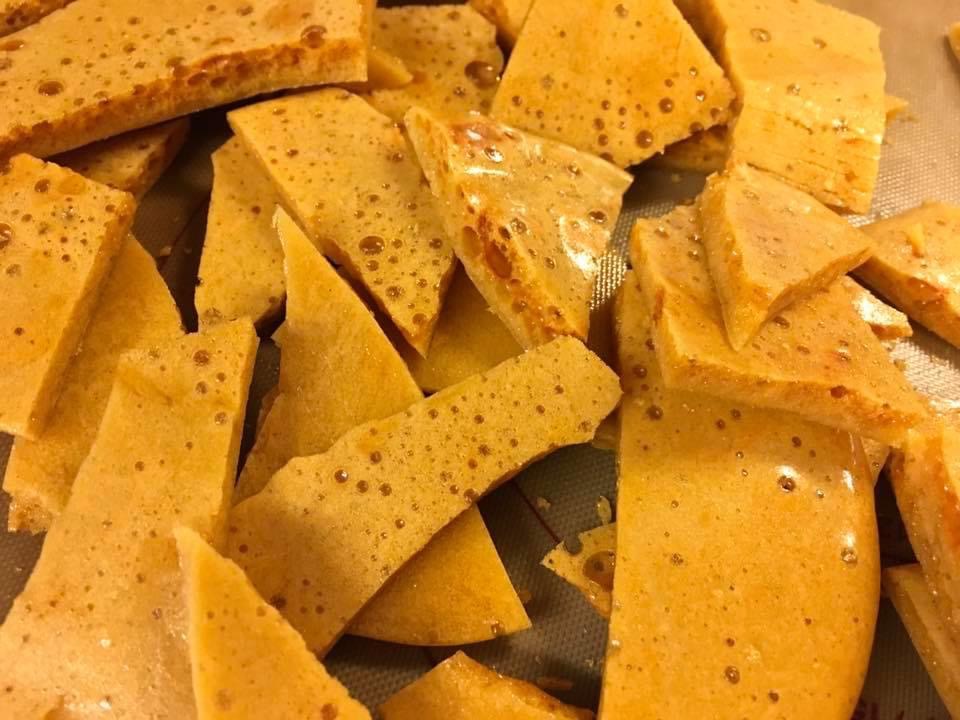 Doooo.... the Hokey Pokey...... some call it cinder toffee, some call it naked crunchie! I know it by its other name, Hokey Pokey it's three ingredients , dead easy to make and in a few minutes you have the stuff of dreams.
200g caster sugar (don't be tempted to use granulated)
8 tablespoons of golden syrup, honey or maple syrup
2 level teaspoons of bicarbonate of soda
If you have a silicone baking sheet woohoo, if you don't thoroughly grease a sheet of tinfoil and use it to roughly line a small roasting tin
Place the golden syrup and sugar into a deep saucepan and stir to combine with a metal spoon
Place onto a low to medium heat and gently melt the sugar and syrup together DO NOT stir!
It's a golden colour at the moment, you need to increase the heat to medium high and boil without stirring until the mixture turns a really good amber colour ( if you have a sugar thermometer it's soft crack)
It takes about 5 minutes to get to colour, if it's not brown enough it won't get hard ( will stay chewy) once it's amber remove from the heat and immediately sprinkle with the bicarbonate and stir thoroughly with a spoon or wire whisk then pour onto your silicone sheet or tin foil. leave to cool then break into shards. Store in an air tight tub
Categories: Sweets, treats and chocolates....