| | |
| --- | --- |
| Posted by me on June 14, 2020 at 6:10 AM | |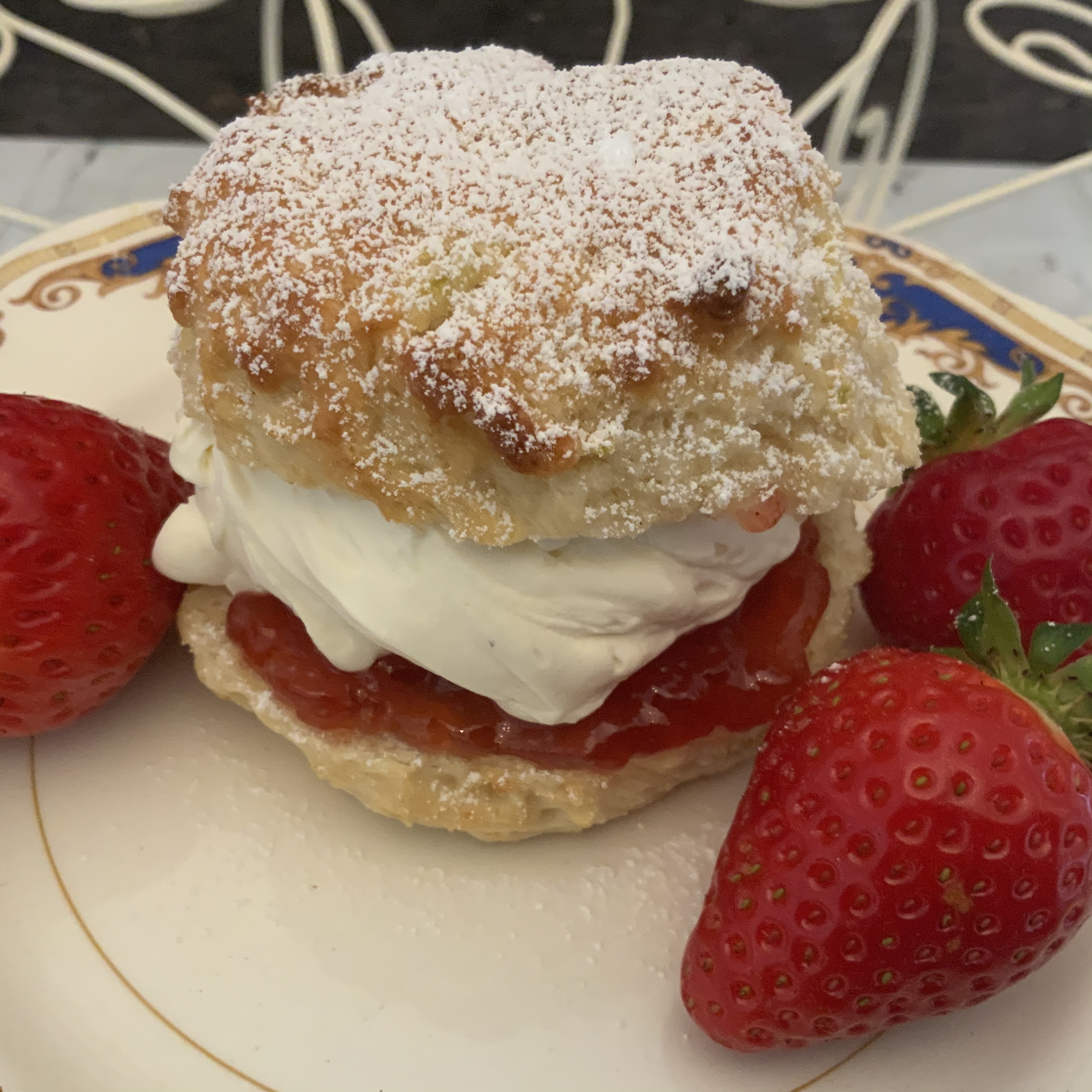 I had to get up at 7am this morning to bake a batch of scones for the afternoon tea orders I sell through my little cake company. These are guaranteed to be the best ever... soft and fluffy and the grated apple gives them a very subtle flavour whilst keeping them incredibly moist , they are without doubt...
The best scones everrrrrrrr!!!!!
440g plain flour, plus a little extra for dusting
30g baking powder
80g caster sugar
80g butter, diced
pinch of salt
1 medium Granny Smith/pink lady or Jazz apple, peeled, cored and finely grated at the time you need it or it will turn brown
200ml natural Greek yogurt
25ml-75ml milk
2 tablespoons milk with a teaspoon of icing or caster sugar added
Makes roughly 20
Mix the yogurt and 25ml milk together in a small jug.
Sift the flour, baking powder and a pinch of salt into a mixing bowl. Add the sugar and mix thoroughly. Rub in the butter using your fingertips until it looks like fine breadcrumbs.
Add the grated apple, mix in well with a fork, then add the yogurt milk mix. Stir everything together with the fork, bringing it together with your hand to form a soft but not sticky dough ( add some more milk now if you need to)
Turn out onto a lightly floured surface and pat out to a thickness of approx 2cm-2.5cm (no need for a rolling pin) and cut out into rounds with a 5cm cutter.
Transfer the scones to a baking paper lined baking sheet leaving enough space around them for them to grow baby, grow! and leave to rest and relax in a warm place for about 30 minutes until they look a little puffed up.
Preheat your oven to 180°C fan, 200c for a regular oven
Brush the top of each scone with the milk and sugar mixture and bake in the oven for about 10-12 minutes or until golden. Cool on a wire rack.
*** I sometimes grate lemon or orange zest into these too for even more of a flavour kick and for a really luxurious scone, soak some dried fruit in some strongly brewed earl grey tea until they are plump and totally gorgeous, drain and add with the grated apple x
Categories: Scones, something a little bit special..., A blast from the past.... old fashioned recipes with a modern twist!