| | |
| --- | --- |
| Posted by bakinglady on September 26, 2010 at 8:40 AM | |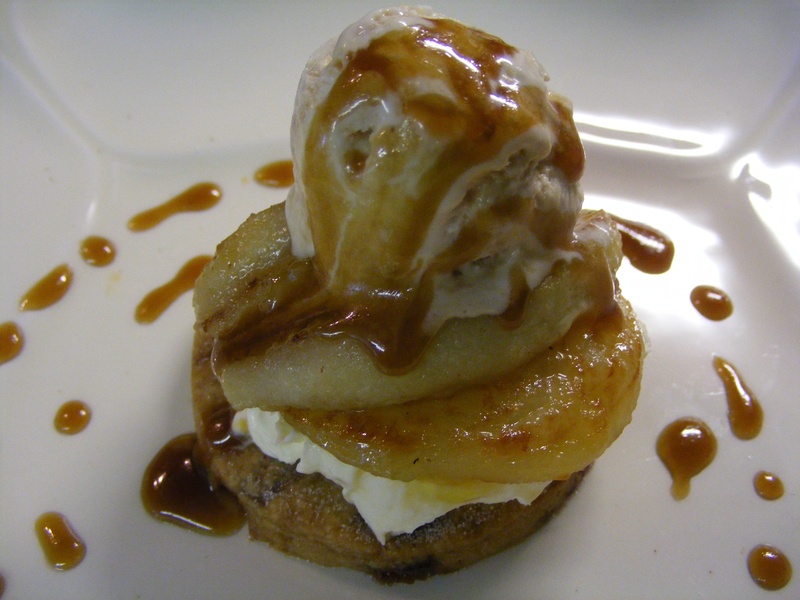 Tis the season of mists and mellow fruitfulness.... Well actually tis' the season of cold, damp and rain so what better reason to get baking in the kitchen and use up a few  windfall apples....
I came up with this recipe after recieving a big bag of apples from a fellow lecturer to make into Chorley Chutney for my Farmers market stall and wanted to bake something other than a cake so  I hit upon the idea of speckles of yummy Dimebars in a traditional shortbread biscuit smothered with cream and topped with pan fried slices of apple. As an extra treat at tea time i added a dollop of honeycomb icecream and a drizzle of butterscotch sauce but how far you go is up to you.... Me, I'm a lil' piggy and I wanted the lot!!!!
Oh and the best bit is you get extra Dimebar shortbread to munch on later with a nice cuppa and a good book,Bliss!!!!
Ingredients
For the shortbread- you can simply bake these for the biscuit tin, they are that good!
225g plain flour
75g soft light brown sugar
150g butter, at room temperature
good squirt of vanilla essence/extract ( about half a teaspoon)
2 dime bars, chopped into small pieces
caster sugar for dusting
300g apples, something sharp, Bramleys or Granny Smiths, peeled, cored and cut into slices
30g butter
2 tablespoons of caster sugar
small tub of double cream, lightly whipped till soft peaks
Butterscotch sauce
100mls double cream
30g butter
75g soft dark brown sugar
Good quality icecream- if you want to serve as a desert
Ok... Aprons on and then set the oven to 180c.
Sieve the flour into a bowl and add the soft brown sugar and the butter, using your fingertips, rub the butter in until it resembles fine breadcrumbs. As the mixture starts to come together add the vanilla essence/extract and the finely chopped up dime bars. Bring the mixture together with your hands until it forms a firm dough.
Roll the shortbread out on a very lightly floured surface until it is the thickness of a pencil then using a plain 2" cutter, cut as many circles out as you can, re-rolling until you have used it all up.
Bake in the middle of the preheated oven for approximately 15-20 minutes, the biscuits should be golden brown, leave to cool on the tray.
Whilst the biscuits are baking, peel and core the apples and slice them. melt the butter in a fryingpan and place the apples in in a single layer sprinkle over the caster sugar.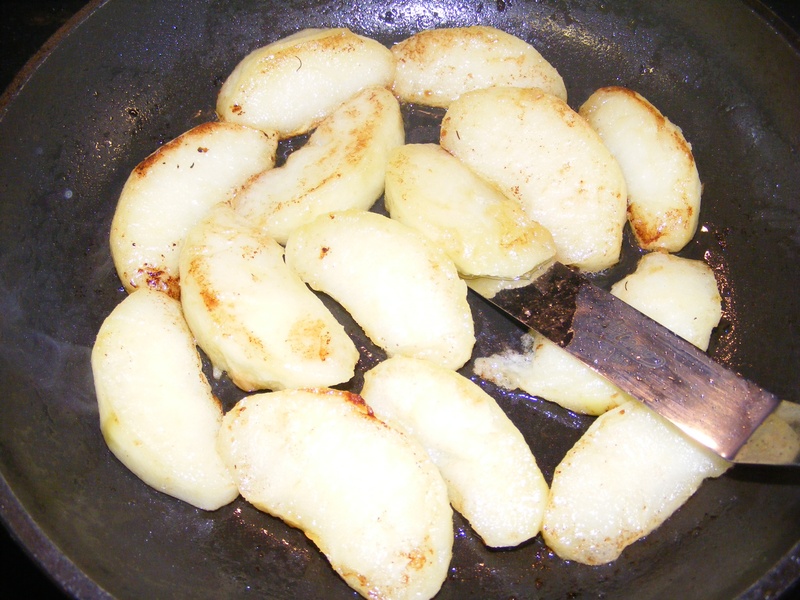 Cook gently over a low heat until the apples are golden brown and soft but not pulpy. Remove the apples from the pan and allow to cool.
Add the butter, cream and soft dark brown sugar to the frying pan and return to the heat. Bring to the boil then simmer gently for a few minutes until the sauce has thickened slightly and has a good gloss. Leave to cool.
Whip the double cream if you haven't already done so....
Now!
Place a shortbread round on a plate and add a good dollop of cream then carefully place 4 or 5 apple slices on top overlapping them neatly, now you can stop here and simply eat them for afternoon tea or you can go the whole hog and serve them as a dessert by topping them with a small scoop of your favourite icecream ( I like either a quality vanilla or a caramel/honeycomb icecream).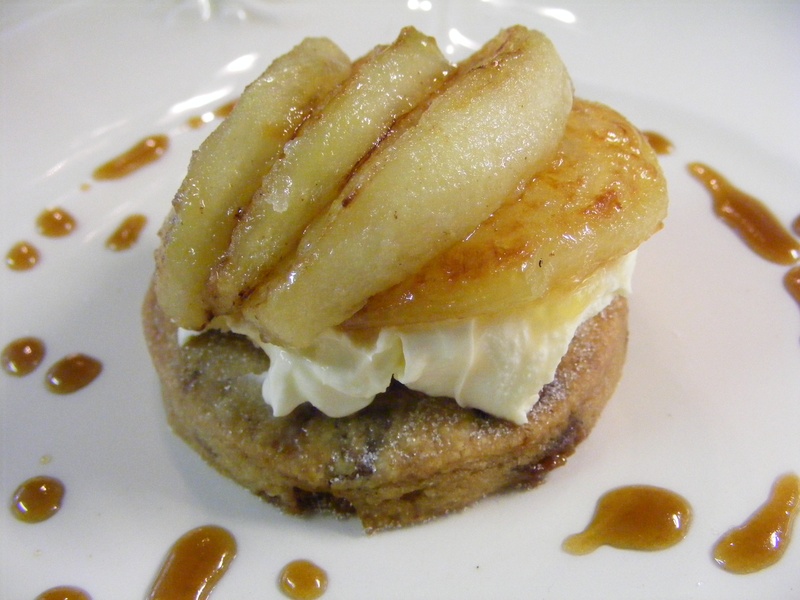 Finish with a drizzle of butterscotch sauce.
Delicious!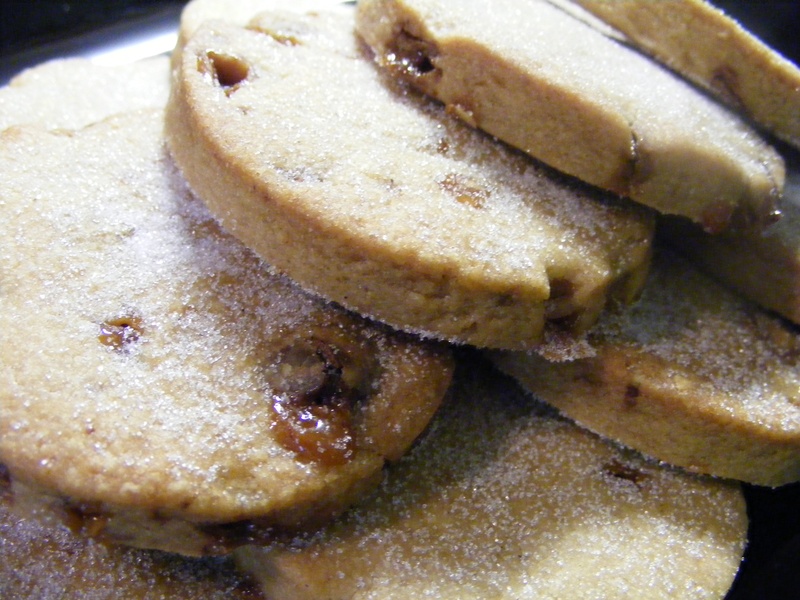 A plate of golden Dimebar shortbread, absolutely perfect on a chilly autumn day.....
Categories: Just like Grandma used to make, something a little bit special...