| | |
| --- | --- |
| Posted by me on July 28, 2020 at 2:45 PM | |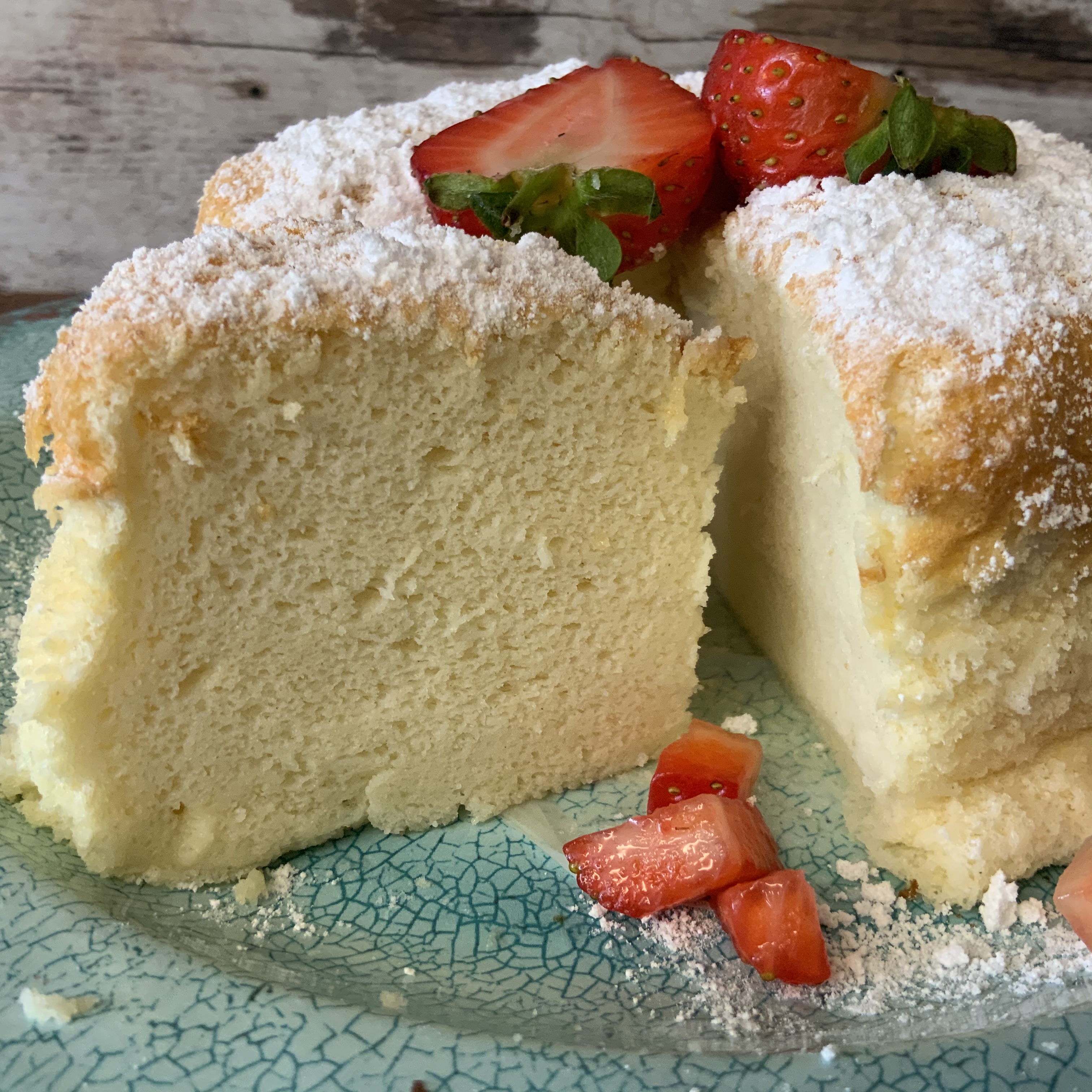 I have wanted to bake one of these jiggly-wobbly-utterly delicious cream cheese cheesecakes for absolutely ages, and today is the day I finally put whisk to bowl and satisfied my hungry belly.... let me tell you... it was Soooooo worth it....
60g full afternoon cream cheese
20g butter at room temperature
50ml milk
30g plain flour
10g cornflour
4 medium eggs
80g caster sugar
Start by Lining the base and sides of a deep 6" /15cm cake tin ( make sure the paper collar is at least 5" deep) and preheat the oven to 160c (fan oven) or 180c for a regular oven. , gas mark 4
Place The cream cheese into a medium sized heatproof bowl over a pan of nearly boiling water and smooth with a wire whisk into a lump free paste, add the butter and mix till smooth and the butter has melted.
Add the milk and whisk again
Sift in the plain flour and cornflour and mix gently with the wire whisk making sure the mixture is smooth and lump free
 Break the eggs, separating the whites from the yolks ( make sure there is absolutely no yolk in the whites then stir  the yolks into the cream cheese mixture.
Using a hand held electric Whisk , whisk the egg whites in a large spotlessly clean bowl until fluffy and just starting to hold their shape
Whisk in the caster sugar, in 3 lots until the mixture is at the soft peak stage (don't take it past the soft peak stage, you are not making a meringue)
Mix 1/3rd of the egg whites mix into the cream cheese batter, using the wire whisk to gently stir. Gently tip the mixture into the egg whites and stir again with the wire whisk to incorporate everything.
Tip the mixture into the prepared tin then place the tin into a roasting dish and pour boiling water half way up the sides of the soufflé ( this is a Bain Marie and will stop the outside of the tin from over browning and the eggs from curdling....)
Bake in the preheated oven for 20 minutes then open the oven door for 10 seconds, reduce the heat to 110c for a fan oven) 130 for a regular oven (gas 1/2-1) and continue baking for a further 60 minutes.
Don't worry , it's normal for the finished cake to gently deflate a little when it comes out of the oven, leave it for 2 minutes then carefully remove from the tin and leave to cool completely. Dredge with icing sugar and serve cut into slices.
Categories: something a little bit special..., Cutting cakes