| | |
| --- | --- |
| Posted by me on August 31, 2020 at 11:00 AM | |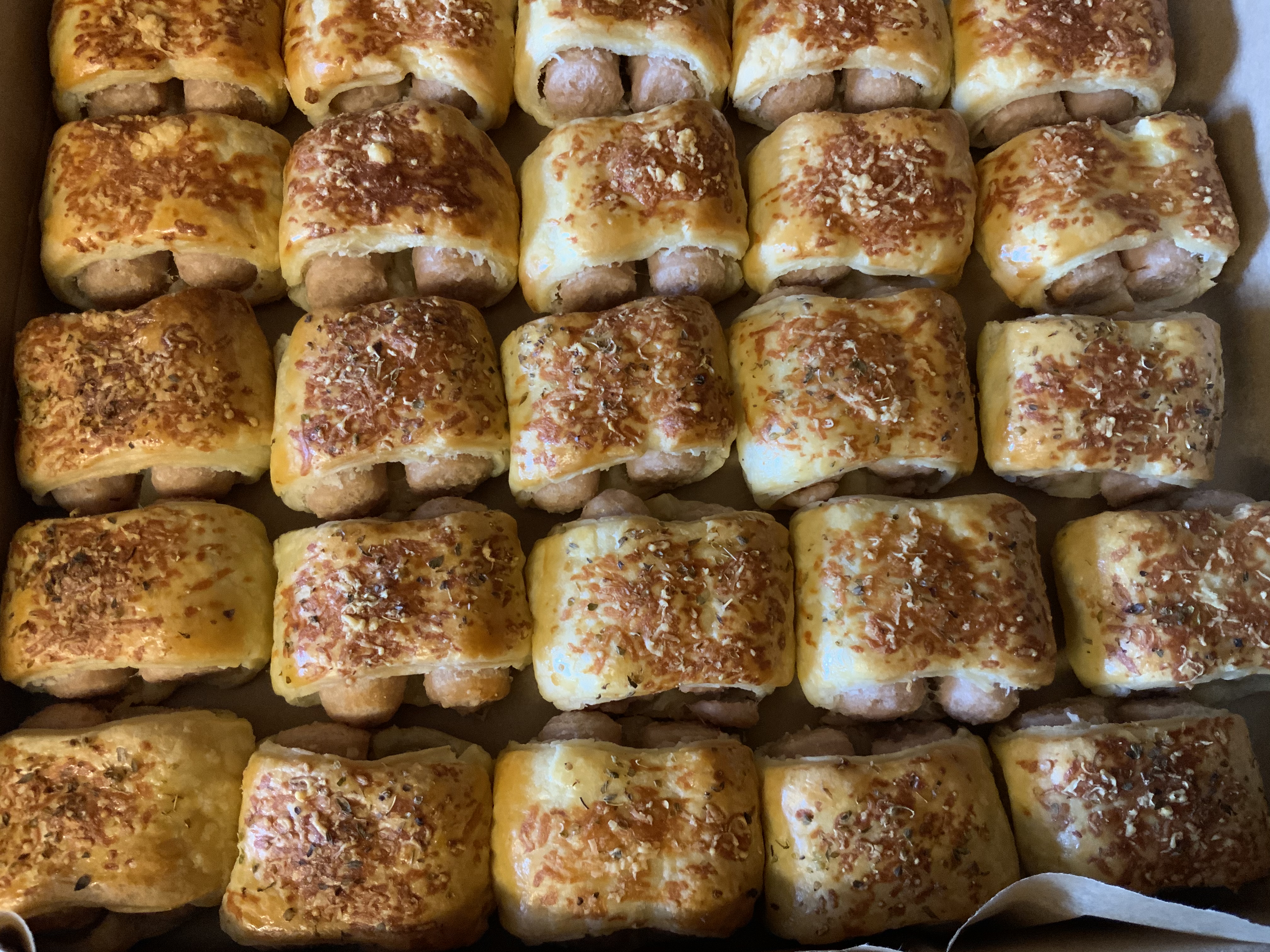 One of the first things you learnt how to make in school cookery lessons were good, old fashioned, sausage rolls, super easy to make and carried with pride all the way home in a plastic Tupperware box or an empty sweet tin left over from Christmas. Aaahhh sweet memories.... These sausage rolls are even easier to make ( if that's at all possible) but taste and look like you have spent hours in the kitchen. Enjoy the adulation my friends and bask in your well deserved glory x
1 pack ready rolled puff pastry
14 - 16 sausages of your choice , if you use chipolata sized sausages you will need to double the amount
1 egg, beaten in a small bowl with a pinch of salt
Tablespoon of dried oregano or sage
Tablespoon black or white sesame seeds
40g mature cheddar cheese, finely grated
Preheat an oven to 200c for a regular oven, 180c for a fan assisted oven.
Unroll the puff pastry (leave it on the paper) and cut it in half lengthwise to make 2 long strips.
Cut each sausage lengthwise down it's back and remove the skin, lay 2 sausages, side by side down the middle of each pastry strip, squishing them slightly together.
Dampen one long pastry edge with a little water then roll each edge over and push gently to seal.
Roll them over so the seal is on the bottom then cut each long roll into 6 equal pieces. Place on the prepared baking tray and egg wash with the beaten egg.
Sprinkle the top of each roll with a little cheese, a sprinkling of oregano or sage and some of the sesame seeds.
Bake in the preheated oven for 20-30 minutes or until the rolls are well risen and golden brown. Eat  hot or cold with a nice bit O' chutney and some pickled onions...nomm !
Categories: Something savoury, Pies, pastry, Tarts and Tartlets, A blast from the past.... old fashioned recipes with a modern twist!