| | |
| --- | --- |
| Posted by me on September 9, 2020 at 11:45 AM | |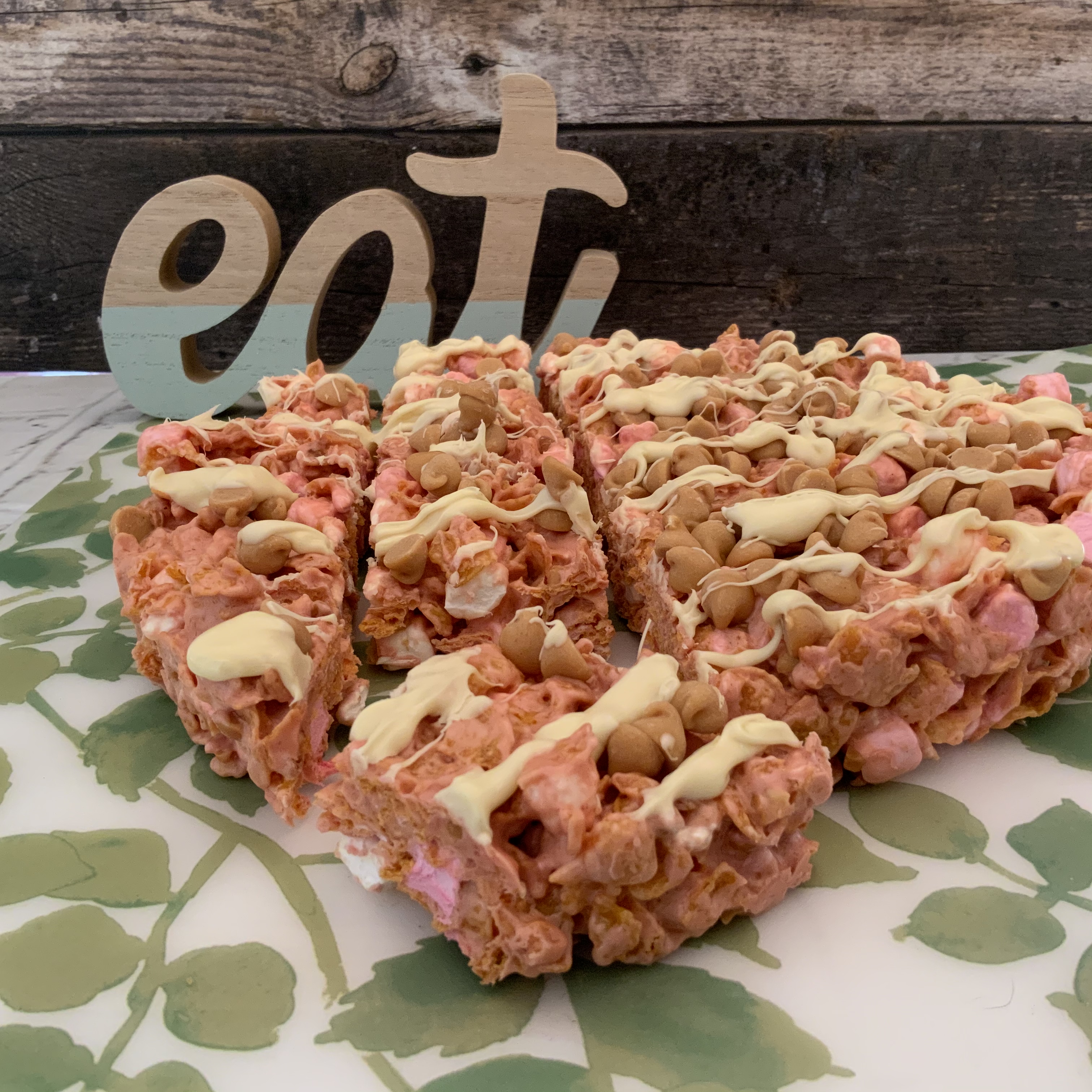 This simple recipe is great fun to get the children involved with ( adult supervision required when melting the mallows) and they can be squished into one big cake or bar, or spooned into individual paper cases, perfect for party's and picnics...
80g  butter 
125g crunchy or smooth peanut butter 
280g marshmallows divided  ( 220 melted /60 once melted)
100g  corn flakes cereal 
 50g white chocolate
25g chocolate chips ( I used Reece's peanut butter chips but if you can't get them, milk or plain chocolate chips or even mini fudge pieces work beautifully )
What to do...
Line an 8 inch pan with parchment paper Or line a muffin tin with paper cup cakes
 Place the butter, peanut butter and 220g of the marshmallows in a large glass bowl. Microwave for 60- 90 seconds at full power. Remove from the microwave and stir until the marshmallows begin to melt and stick together, microwaving for a few seconds longer if needed.
Add the cornflakes to the bowl and mix well until combined. 
Stir in the additional marshmallows. Scoop the sticky cereal mixture into your prepared  pan or paper cases, using a lightly oiled spoon/spatula or your hands to gently squish the mixture in an even layer.
Sprinkle with the chocolate chips. Let cool for a few minutes before melting the white chocolate, leave to set in the fridge for 30 minutes before slicing. Store in an airtight container for up 5 days. Enjoy!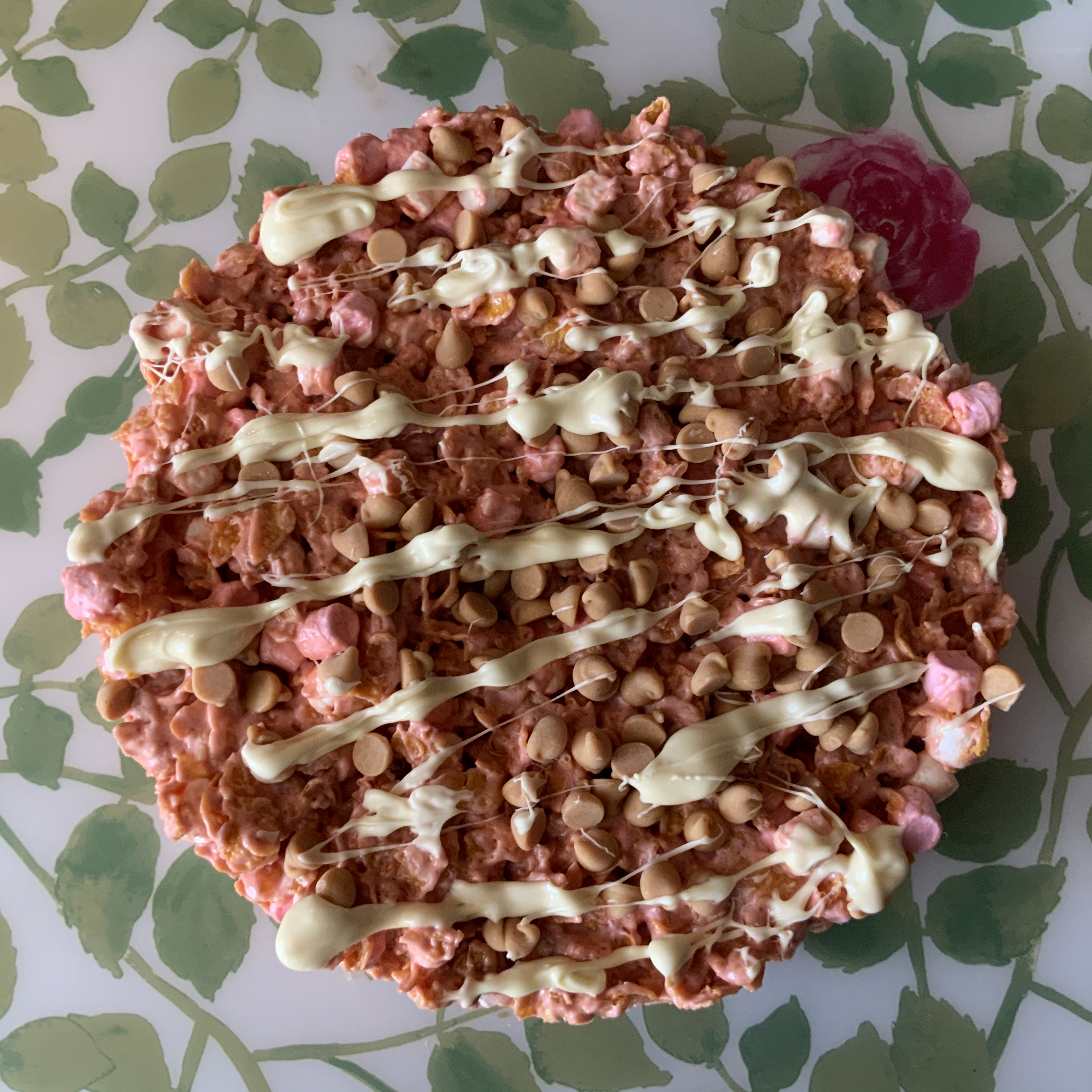 Categories: Brownies and bars, Sweets, treats and chocolates....