| | |
| --- | --- |
| Posted by me on October 4, 2020 at 7:45 AM | |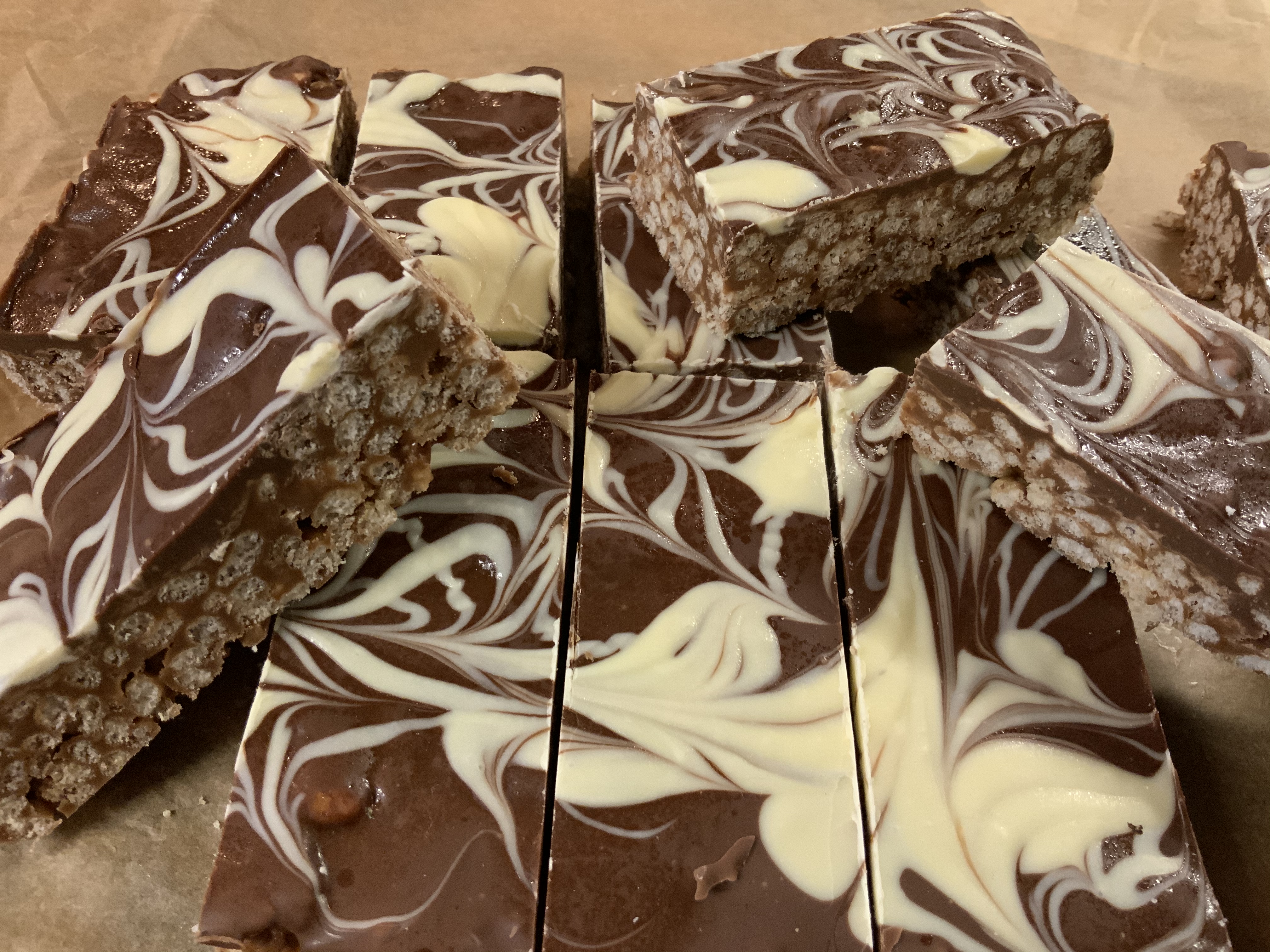 This yummy slice is one of the easiest and quickest sweet treats to knock up... perfect for children's birthday party's too, just sprinkle with some bright and colourful sugar sprinkles and cut into small squares ❤️❤️❤️
350g mars bars or any other caramel/nougat/chocolate bar - chopped into small pieces
40g butter or margarine
150g rice crispies or any other popped rice cereal
200g milk chocolate
50g white chocolate
Place the chopped up Mars Bars and butter/margarine in a heat proof bowl, set over a saucepan full of almost boiling water. Stir occasionally until the chocolate has melted ( it will be very thick) add the rice crispies and stir well to cover them all.
Tip the mixture into an 8" square tin ( line with baking parchment) and flatten with the back of the spoon.
Melt the milk and white chocolate in small bowls then pour the milk chocolate over the top of the caramel -crispy -chocolatey goodness. Drizzle the white chocolate over, using a small spoon, then gently ripple them together. Bang the tin on the work surface a couple of times to settle the chocolate then leave to cool and harden.
Cut into 10 even sized slices
Categories: Brownies and bars, Chocolate... chocolate and more chocolate!, A blast from the past.... old fashioned recipes with a modern twist!