| | |
| --- | --- |
| Posted by me on October 4, 2020 at 8:00 AM | |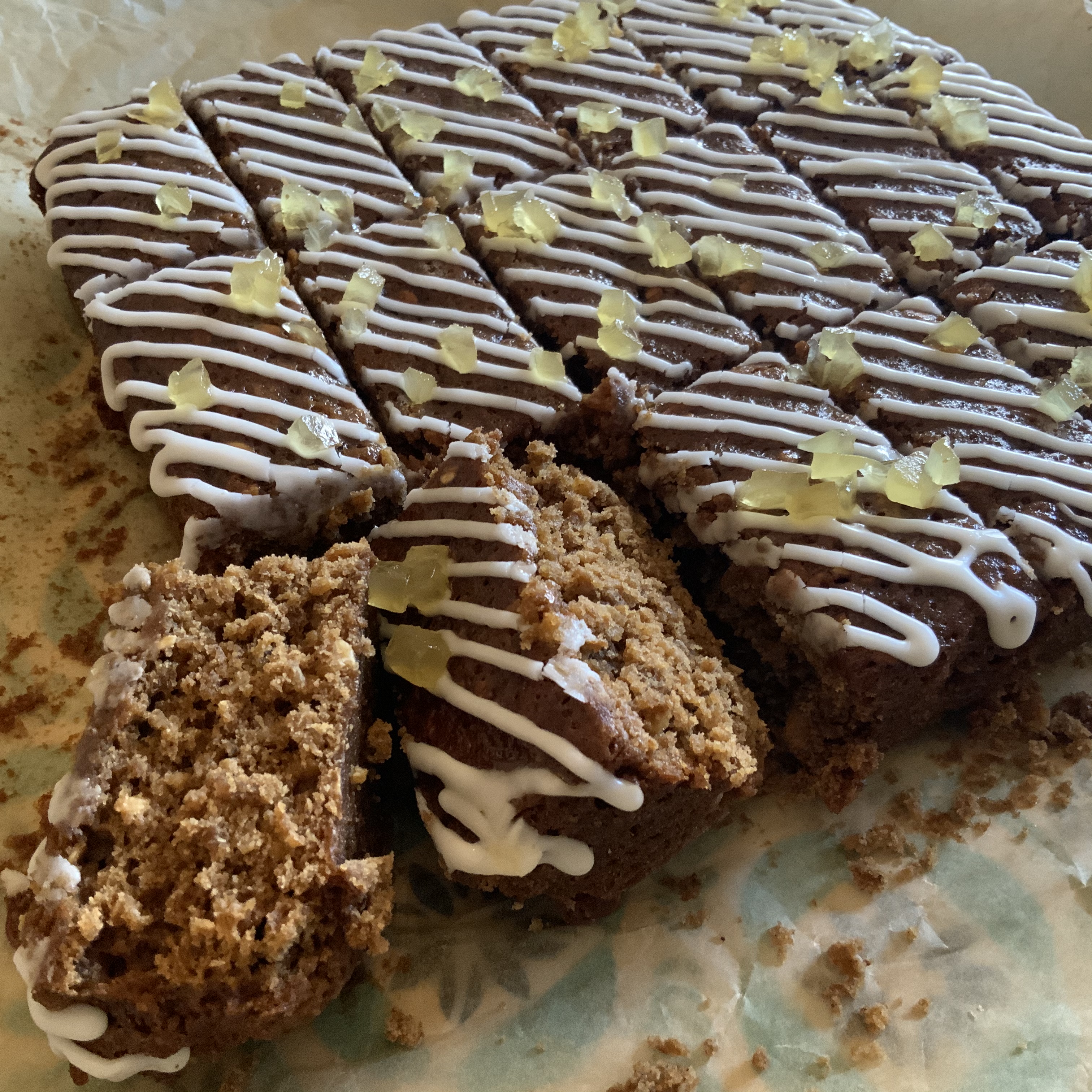 Having two recipes for the same cake, isn't a hardship as far as I'm concerned, the more yummy cake love in the world the better!!! I have added this second Parkin recipe with a zesty orange twist because it's just sooooooo good and absolutely perfect for cold, frosty days when your tummy needs an edible hug ❤️
170g self raising flour
3 heaped teaspoons ground ginger
2 level teaspoons ground nutmeg
1 level teaspoon ground cinnamon
Zest of 2 large oranges
120g porridge oats
250g golden syrup
75g black treacle
150g salted butter
150g soft dark brown sugar
2 medium eggs, beaten
25ml milk
3 pieces of stem ginger in syrup, finely chopped
Icing
50g icing sugar, sieved
1 tablespoon syrup from the stem ginger
a little orange juice 
3 pieces of stem ginger, finely diced
What to do....
Preheat the oven to 140c.
Sieve the flour and all the spices and zest into a large mixing bowl then add the porridge oats.
Place the butter, sugar, golden syrup and black treacle into a small saucepan and melt gently until you have a smooth liquid.
Pour into the flour mixture along with the chopped ginger, beaten eggs and milk.
Stir well until you have a smooth batter then pour into a lined 8" (20cm) square tin.
Bake in a preheated oven for 1-1 1/4 hours (a cocktail stick will come out clean). Leave in the tin for 5 minutes then transfer to a wire rack.
Icing- place the sieved icing sugar and ginger syrup into a small bowl and mix well, add a little orange juice a teaspoon at a time to make a thick icing and drizzle or pipe over the still warm cake, then sprinkle with the finely diced ginger... 
I find this cake even more delicious if you can bare to leave it for 24 hours in an airtight tin, it gets lovely and sticky....
Categories: Cutting cakes, Brownies and bars, Just like Grandma used to make