| | |
| --- | --- |
| Posted by bakinglady on September 3, 2009 at 2:55 PM | |
Sticky Toffee pudding with butterscotch sauce
There is nothing nicer on a cold, wet winters day then a bowl full of sticky toffee pudding with lots of sweet butterscotch sauce and a good dollop of creamy custard, or a scoop of vanilla ice-cream, its enough to warm the cockles of your heart....
This recipe can also be adapted slightly to make an absolutely delicious cake for afternoon tea.
Ingredients
150g dates, chopped
250mls water
1 level teaspoon bicarbonate of soda
50g butter
150g soft dark brown sugar
2 eggs
150g self raising flour, sieved
1 teaspoon vanilla essence
Butterscotch sauce
250mls double cream
65g butter
100g dark brown sugar
Pre-heat the oven to 180c
Boil the dates in the water for 5 minutes then add the bicarbonate of soda.
Cream the butter and the sugar together until light and fluffy and then beat in the eggs a little at a time.
Mix in the date pulp, sieved flour and vanilla essence and stir well.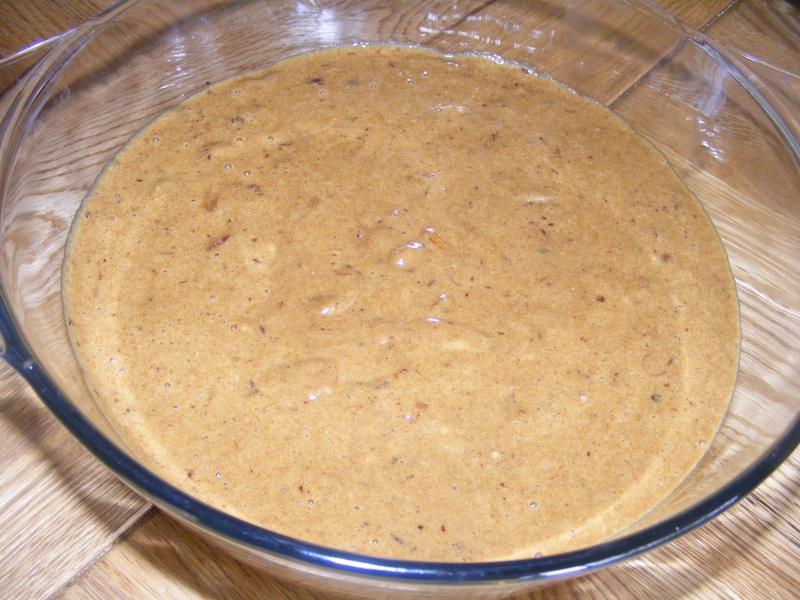 The mixture looks very 'sloppy' at this stage but all is well, pour it into a 2 pint pudding basin and cook in the preheated oven for 30-40 minutes.
Whilst the pudding is cooking make the butterscotch sauce.
Butterscotch sauce
Melt the butter and sugar together in a small non-stick saucepan and add the cream, bring to the boil and simmer gently for 3 minutes.
Serve warm with the hot sticky toffee pudding and a jug of custard or a scoop of creamy vanilla ice cream.
Sticky date and ginger cake
To make an absolutely delicious afternoon tea cake just miss out the vanilla essence and add a heaped teaspoon of ground ginger. Pour into a 2lb loaf tin and one cooked and cooled drizzle with a little water or royal icing, if you want to really kick up the ginger flavour (and impress the girls) scatter the top with some finely chopped stem ginger.
Absolutely gorgeous....
Categories: Just like Grandma used to make, Puddings and desserts