| | |
| --- | --- |
| Posted by bakinglady on December 6, 2009 at 4:05 AM | |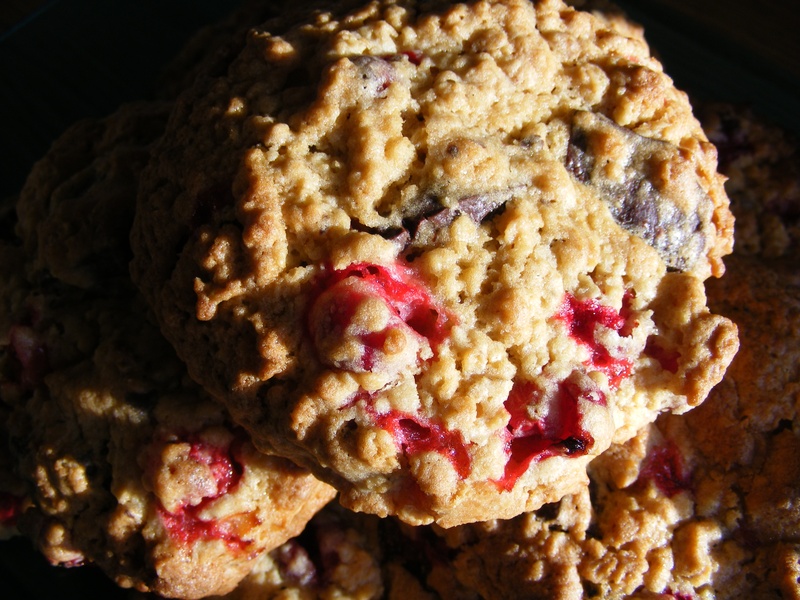 I make these fabulous cookies all through the year, chucking in whatever I fancy to change the flavour. the basic ingredients and method stay the same its just the 'Fancy-Schmancy' bits that change and the only limit is your imagination....
Some combinations that have tickled our tastebuds are Fudge and raisin... coconut, dried cherries and plain chocolate... Dried apricot, white chocolate and pecan... Golden sultana, orange zest ( use the zest of two large oranges) and orange chcocolate cookies... the list my friends is endless... enjoy!
BASIC RECIPE 
250g plain flour
185g porridge oats
1 1/4 teaspoons of baking powder
1/2 teaspoon salt
2 small eggs
270g soft brown sugar
225g butter, softened
'FANCY SCHMANCY BITS'
150g plain chocolate, cut into chunks
150g fresh cranberries
100g marzipan, cut into 1cm dice
Preheat the oven to 180c and then line two baking trays with silicone or parchment paper.
I love the simplicity of making these cookies, there are only 5 steps and then you can whack them in the oven, So...
Step one, chop up the chocolate and marzipan if you have not already done so and combine with the cranberries.
Step two... Sieve the flour, baking powder and salt into a bowl and then add the porridge oats, stirring really well.
Step number three, crack the eggs into a small jug and whisk gently.
Next step...
Place the butter and sugar into a large mixing bowl and beat until the mixture is light, soft and fluffy then add the eggs a little at a time, beating well between each addition.
Last but not least fold in the flour mixture, followed by the chocolate, marzipan and cranberries.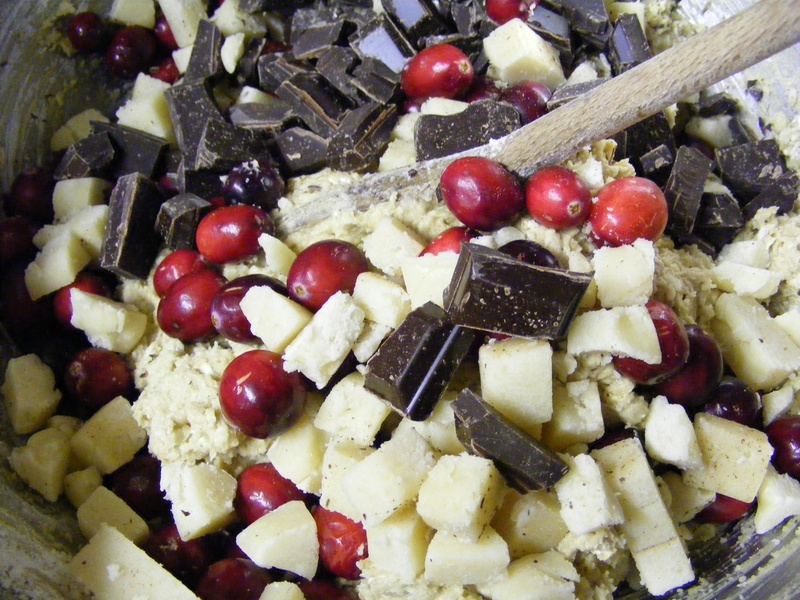 Now get out your ice cream scoop and scoop 24 scoops onto the prepared baking sheets.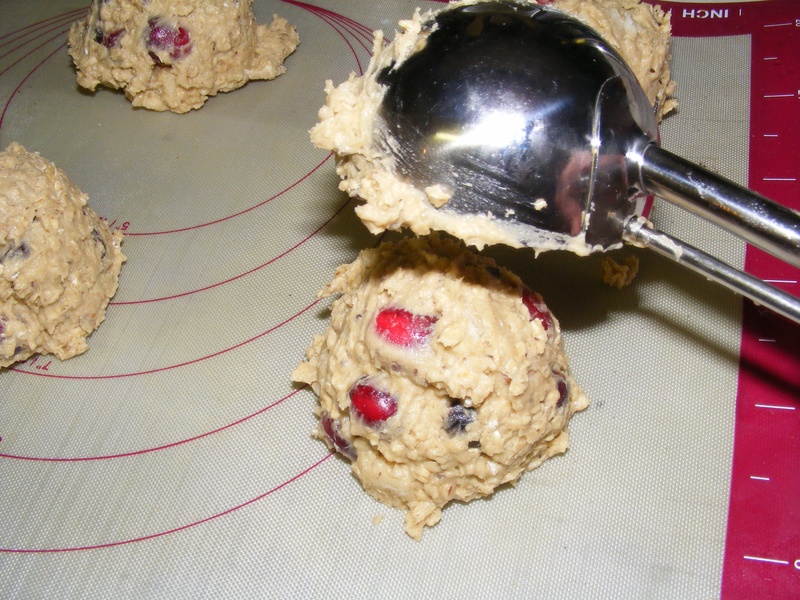 Before you pop them into the oven gently squash them down  with slightly wet fingers until they are half the thickness then place the trays into the preheated oven and bake for 15-20 minutes.
The cookies should be golden brown but still soft in the middle and the cranberries will have popped to luscious ruby bubbles.
Place onto a wire rack to cool.
If you want to be really nice to Santa on Christmas Eve, leave one of these totally delicious cookies out for him with a glass of milk, they make a wonderful change to a boring old mince pie and I guarentee the old fella will be back year after year for more, in fact he might even leave you an extra pressie under the tree.... Ho... Ho.... Ho.... Merry Christmas!!!!!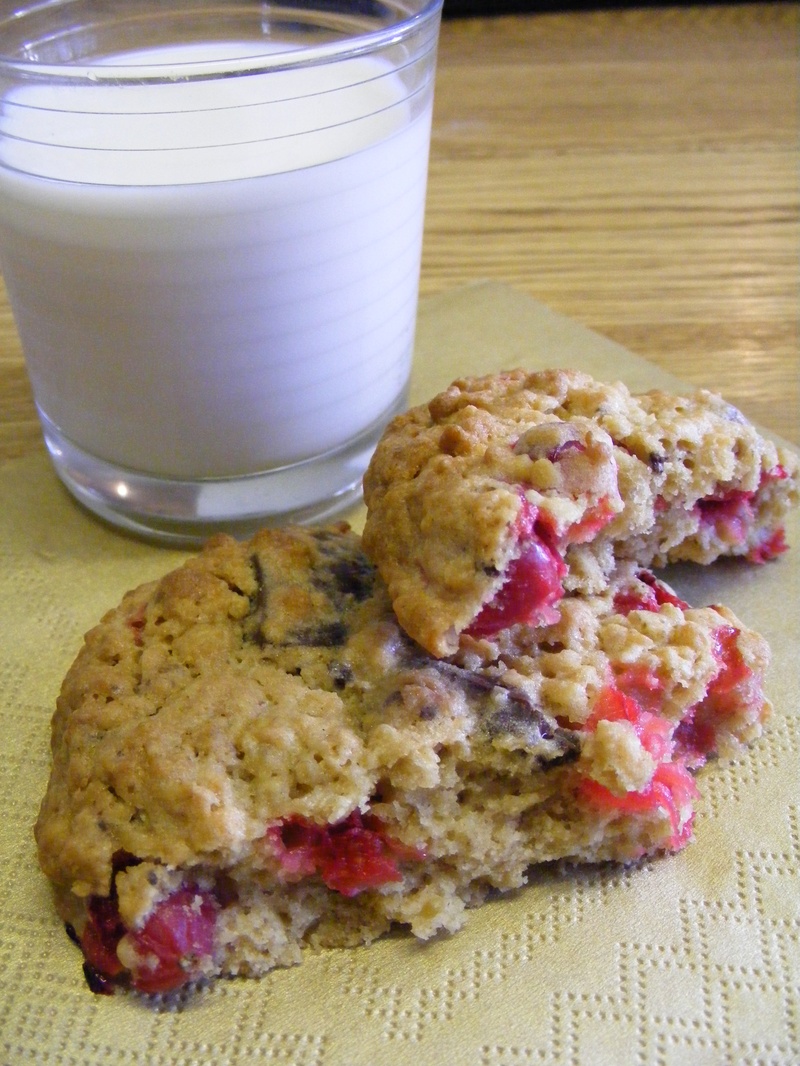 Categories: Biscuits and Cookies, Just like Grandma used to make