| | |
| --- | --- |
| Posted by me on September 21, 2013 at 2:50 PM | |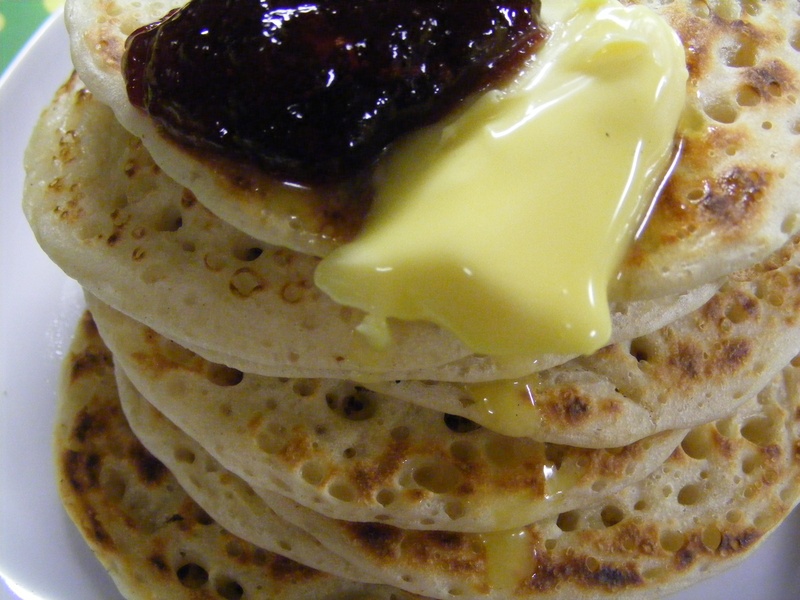 Long, long ago an Anglo Saxon or two (after they had of course finished marauding and smashing things up) would sit around the fire; drink ale and stuff their little hairy faces with the forefathers of these little pikelets. Unlike pikelets of today they were more like a hard pancake (and there wouldn't have been any lovely jam or sugar and lemon juice to dollop on the top…. Poor unhappy hairy Anglo Saxons).
Pikelets or their posh cousin, the crumpet weren't reinvented until the Victorian Era when they became soft and spongy and decidedly holey, with the addition of baking powder to the yeasted batter.
The west Midlands bakers became famous for their Pikelets, developing the characteristic holes and overtime their influence spread further up the country to Lancashire, Yorkshire and Cheshire.
We are so used to seeing crumpets in supermarkets that we have forgotten their humble little cousin, but they are so simple to make and so tasty that it would be a shame not to put them back onto Britain's tea table where they rightly belong…Viva le revolution, bring back our Pikelets!
I love them spread with cream cheese and topped with a slice of ham or with a piece of crispy bacon and a thin slice of cheddar which I melt under the grill until its bubbling and oozing or simply spread with loads of butter and a dollop of luscious strawberry jam
What you need
250g plain white flour
200ml warm milk (not hot)
100ml warm water (approximately)
50ml sour cream
4g fast acting dried yeast (about half a 7g sachet)
I level teaspoon salt
1/2 level teaspoon baking powder (don't put this in until after the mixture has produced lots of lovely bubbles)
A little vegetable oil to fry the pikelets
What you do
Grab a large bowl ( it needs to be big as the yeast will make the mixture double in size) and whisk all of the ingredients together EXCEPT the baking powder. Cover with cling-film and leave for at least an hour until really bubbly, this can take up to three hours if the room is really cold or your yeast is old…. If by any chance you don't want to use the mixture in an hour or two, or it bubbles before you want to use it just place the bowl in the fridge and the process will slow down.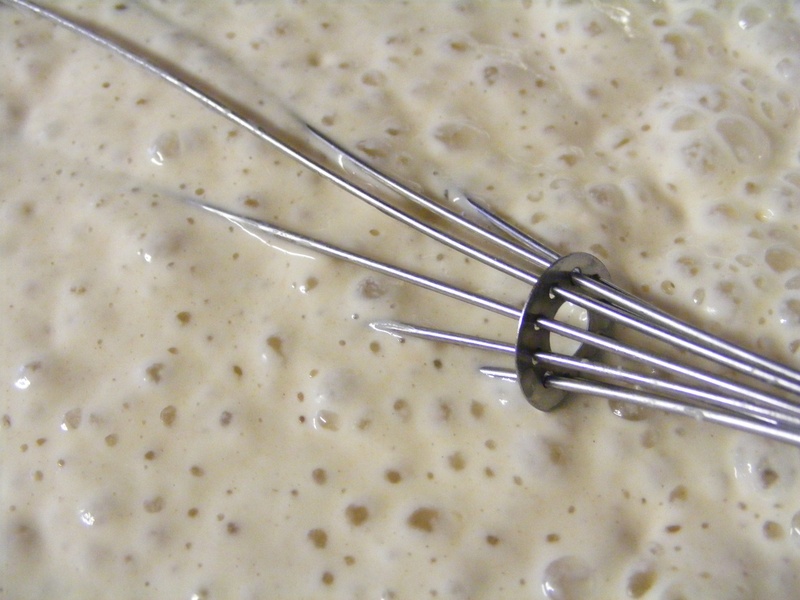 Once the mixtures is all bubbly, whisk the baking powder in then leave for a further 10 minutes (this allows the baking powder to activate) place a large flat frying pan or griddle over a medium heat and lightly oil the base.
Spoon a good tablespoon of the mixture in, trying to keep it a nice round shape but don't worry if they are not perfect they will still taste fantastic, you should fit at least three in at a time. Cook for a couple of minutes or until lots of bubbles have appeared and then popped and the surface is 'dry' looking (if by any chance they don't produce lots of bubbles within a minute or two the mixture might be a little thick so whisk in a little bit of water and try again), then flip them gently over and cook for a further couple of minutes, remove to a clean tea towel and keep warm whilst you finish cooking the remaining mixture in batches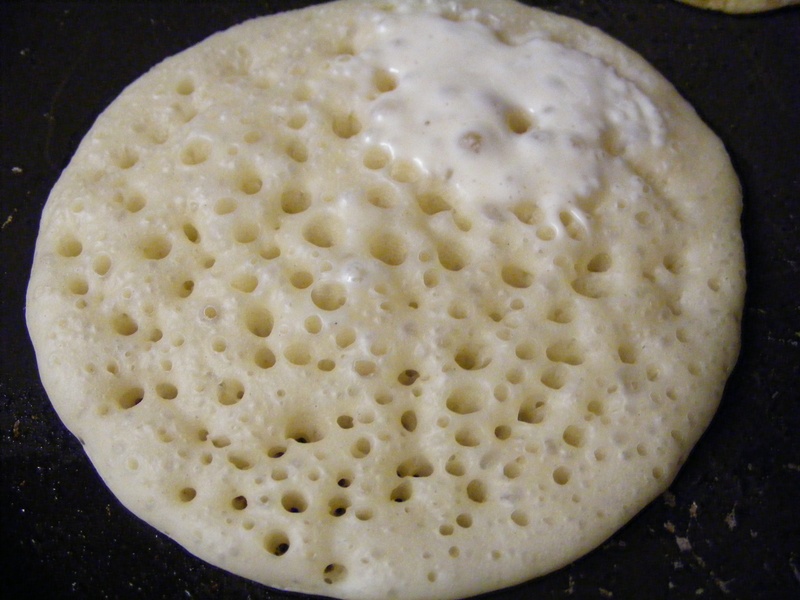 .
 These can be eaten straight away, dripping with butter and topped with a lovely dollop of extra fruity jam or preserve or kept till later and toasted in front of a roaring fire with a steaming mug of Baileys infused hot chocolate, overflowing with melted mini marshmallows.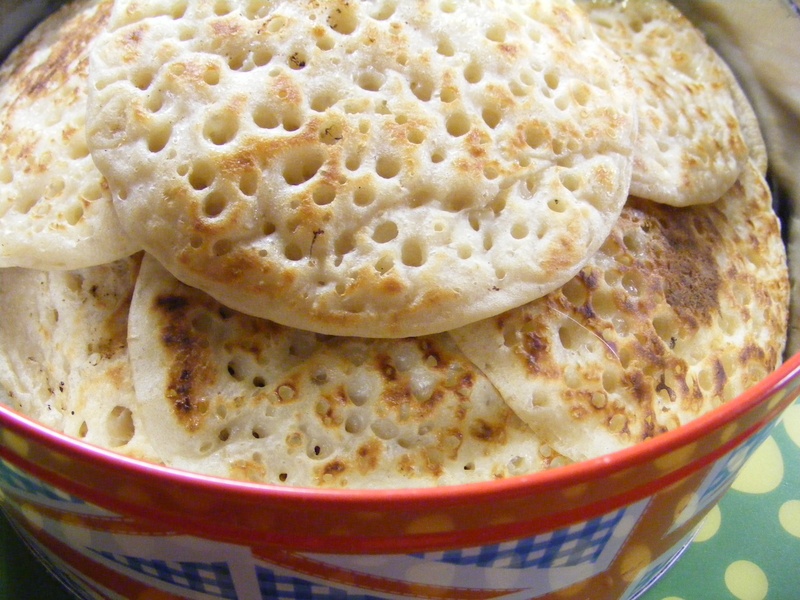 Categories: Just like Grandma used to make, Bread and dough, A blast from the past.... old fashioned recipes with a modern twist!