| | |
| --- | --- |
| Posted by me on October 6, 2013 at 1:30 PM | |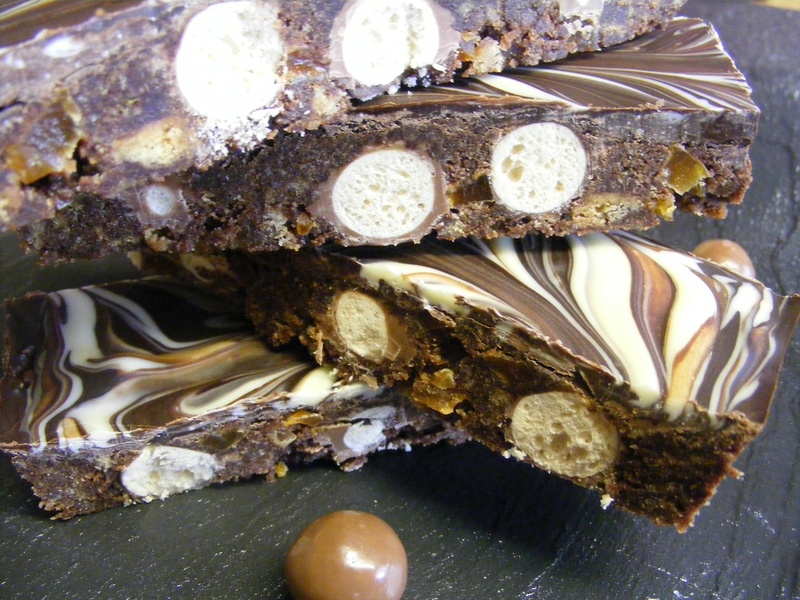 What you need
300g digestive biscuits crushed to fine crumbs by placing into a bag and bashing with a rolling pin or by blitzing in a food processor if you have one
150g butter
4 tablespoons cocoa powder
4 tablespoons golden syrup (this is really easy to measure if you place the tin into hot water for 10 minutes before hand)
100g dried chopped apricots
100g Malteasers (malt balls covered in chocolate)
200g plain chocolate
75g white chocolate
What you do
Line a 28cm square tin with baking or parchment paper
Place the golden syrup, butter and cocoa powder and melt over a low heat until smooth and glossy and no lumps of butter are visible.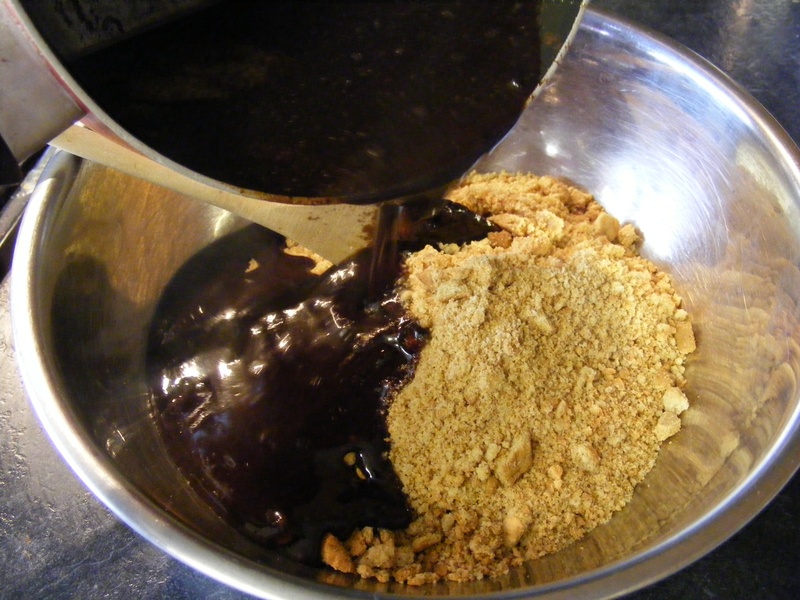 Place the biscuit crumbs and apricots into a large bowl and Pour over the melted cocoa, butter and syrup, stir really well to combine then leave to cool for five minutes before adding the Malteasers. Tip into the lined tin and squash the mixture down with your hands until it's even and level and compacted.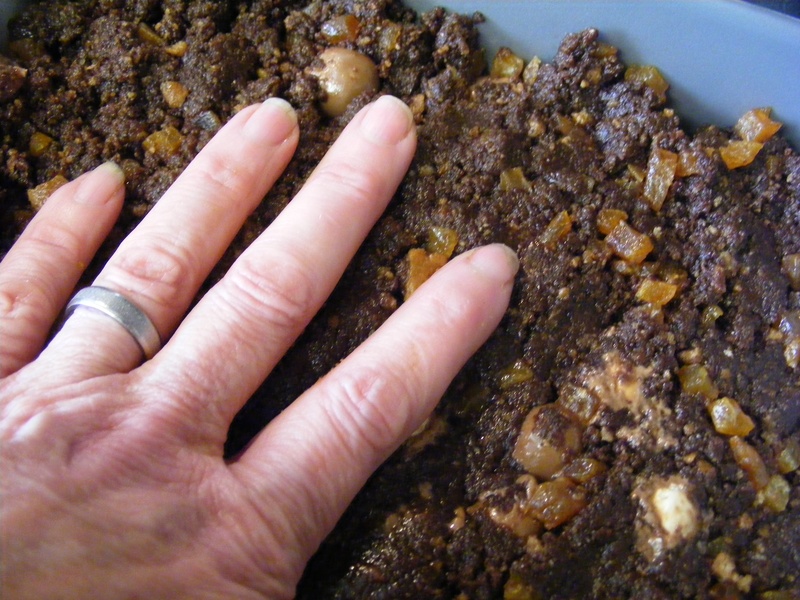 Melt the plain and white chocolates in separate bowls either in the microwave or over a pan of hot but not boiling water then pour the plain chocolate over the biscuit base and smooth it out so it covers the surface.
Drizzle the white chocolate over the top, then using the tip of a small spoon run it one way in lines through the two melted chocolates then the other way to create a feathered effect (or just swirl it in a pretty pattern, either way it's going to taste gorgeous)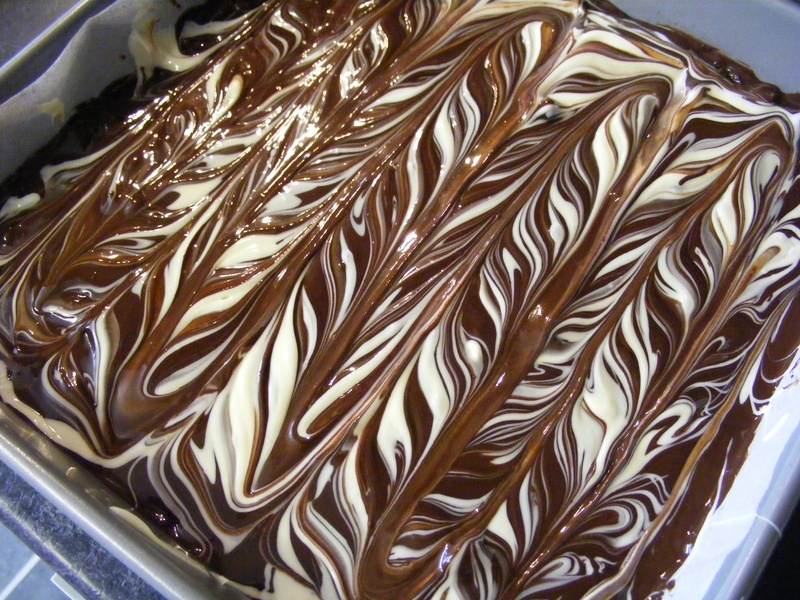 Place the tin into the fridge for an hour until set then remove and cut into 12 large bars or 24 smaller bite sized ones….
These are fabulous on a dessert table at a party as they are so easy and quick to make and if you cut them into the bite sized version, one tin will go a long way…. Oh and I guarantee that you will be asked constantly for the recipe as it's so yummy but keep it up your sleeve, some things are just too good to share!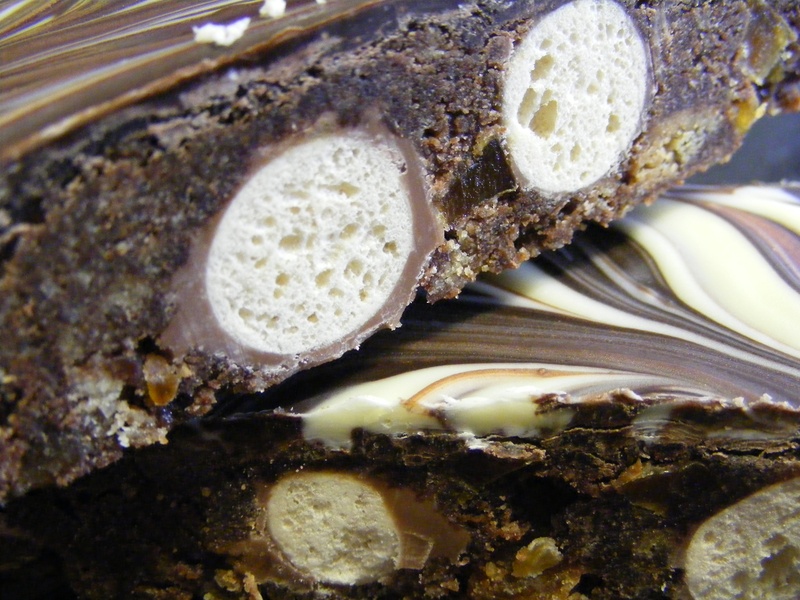 Categories: something a little bit special..., Chocolate... chocolate and more chocolate!, Brownies and bars