| | |
| --- | --- |
| Posted by me on December 12, 2013 at 4:05 AM | |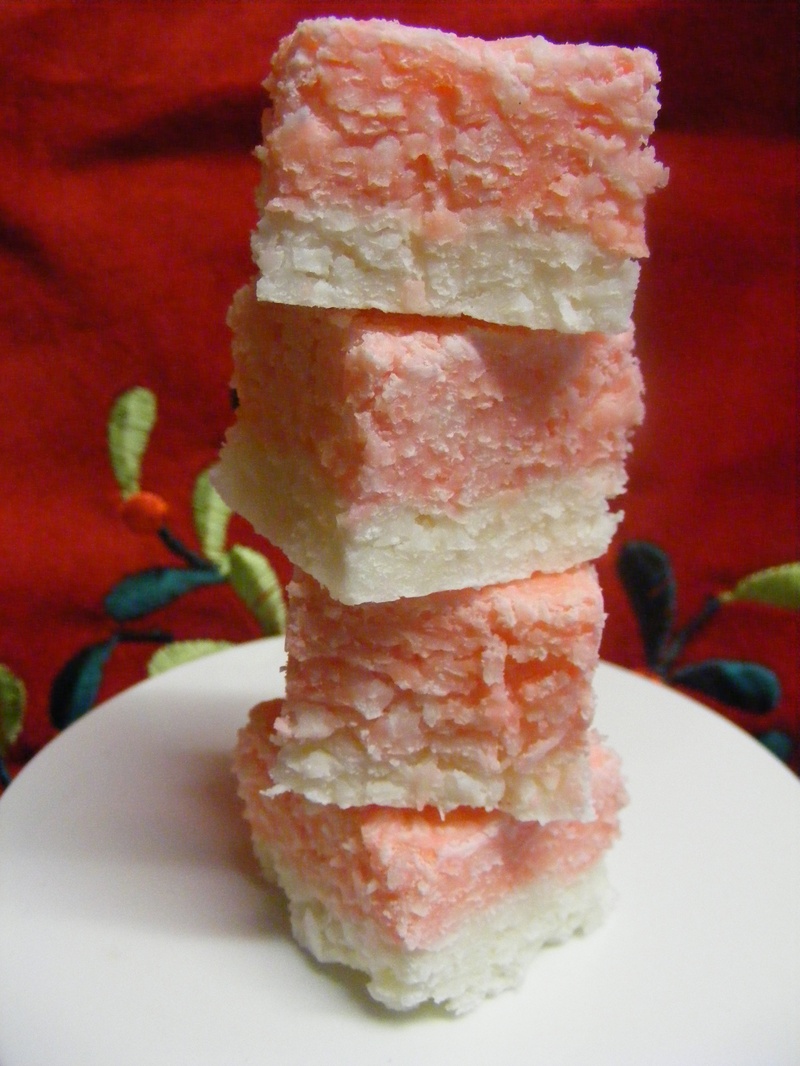 When I was young My Grandmother used to visit us at Christmas time, laden with our presents (normally socks and jumpers) and carrying a plate, covered in shiny silver tinfoil bearing the best festive treat in the world....Coconut Ice!
Christmas didn't start until my gran descended with her plate of pink and white, creamy squares of deliciousness and its such a simple recipe that I thought I would share it with you despite the fact that there is absolutely no baking involved.
Get the kids into the kitchen with a bowl, spoon and the four ingredients and let them make the coconut ice to give as gifts for teachers, aunts, uncles or their Gran and granddad....Share the love x
What you need
398g condensed milk
340g desiccated coconut
340g icing sugar
a little red food colouring
What you do
Line a tray with some baking parchment then place all the ingredients except the food colouring into a bowl, mix well (I use my hand as its so much easier, but you could use a wooden spoon)
Once the mixture is evenly mixed you need to divide it equally in half and place the first half onto the baking paper, squishing it down evenly into a rectangle 1 1/2cm thick then colour the remaining ice a lovely pink colour with a FEW drops of red colour.
Squish the pink evenly on top of the white coconut ice then leave in a dry place for 4 hours to make it easier to cut into 3cm squares. place onto a pretty plate or into a small glass bowl and enjoy
Categories: Just like Grandma used to make, Sweets, treats and chocolates...., Christmas