| | |
| --- | --- |
| Posted by me on March 4, 2014 at 3:10 AM | |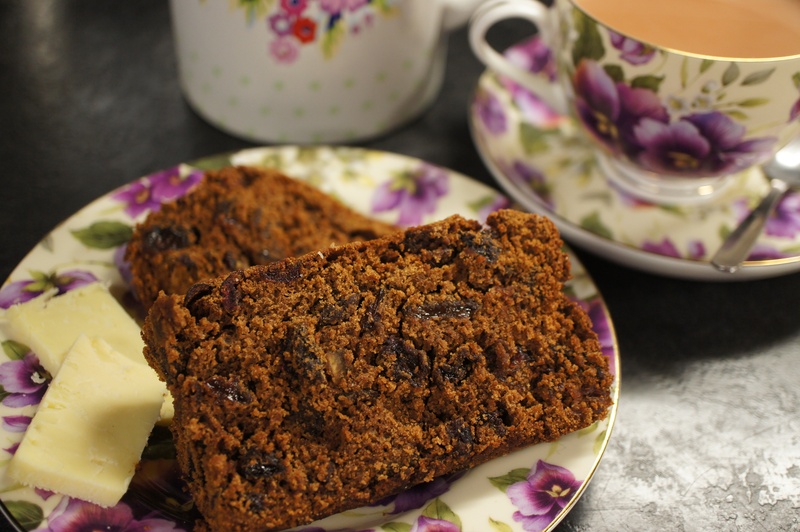 This is such a quick and easy cake to make and tastes even better if left for a day or two before cutting. You can simply change gluten free self raising flour for ordinary self raising flour if you are not gluten intolerant but it makes a wonderful moist cake and is especially good with a slice of crumbly Lancashire or mature cheddar cheese....
200 g soft dark brown sugar
220ml sweet cider
100g butter
150g dried cranberries
150g dried apple, chopped into small pieces
2 level teaspoons bicarbonate of soda
275 g gluten free self raising flour
1 teaspoon ground cinnamon
½ teaspoon ground nutmeg
1 medium egg
½ teaspoon salt
what you do
Line an 7" or 18cm round tin with baking paper or parchment.
Place the sugar, cider, butter, cranberries and chopped dried apples into a medium saucepan and slowly bring to the boil. As soon as it starts to boil, add the bicarbonate of soda then turn off the heat and leave it to cool completely.
Add the egg, cinnamon and nutmeg as well as the salt and the flour and mix well, spoon into the prepared tin and level the surface.
Bake in a pre-heated oven 170c or 150c for a fan oven for about 60- 75 minutes or until a wooden skewer comes out cleanly when inserted into the middle of the cake.
I always cover the cake with a clean, dry tea towel as soon as the cake comes out of the oven as I find it keeps the moisture in.
Slice and spread with butter or try serving with a slice of mature cheddar or creamy Lancashire cheese… Delicious
Categories: Free From....., Cutting cakes