| | |
| --- | --- |
| Posted by me on April 20, 2020 at 9:10 AM | |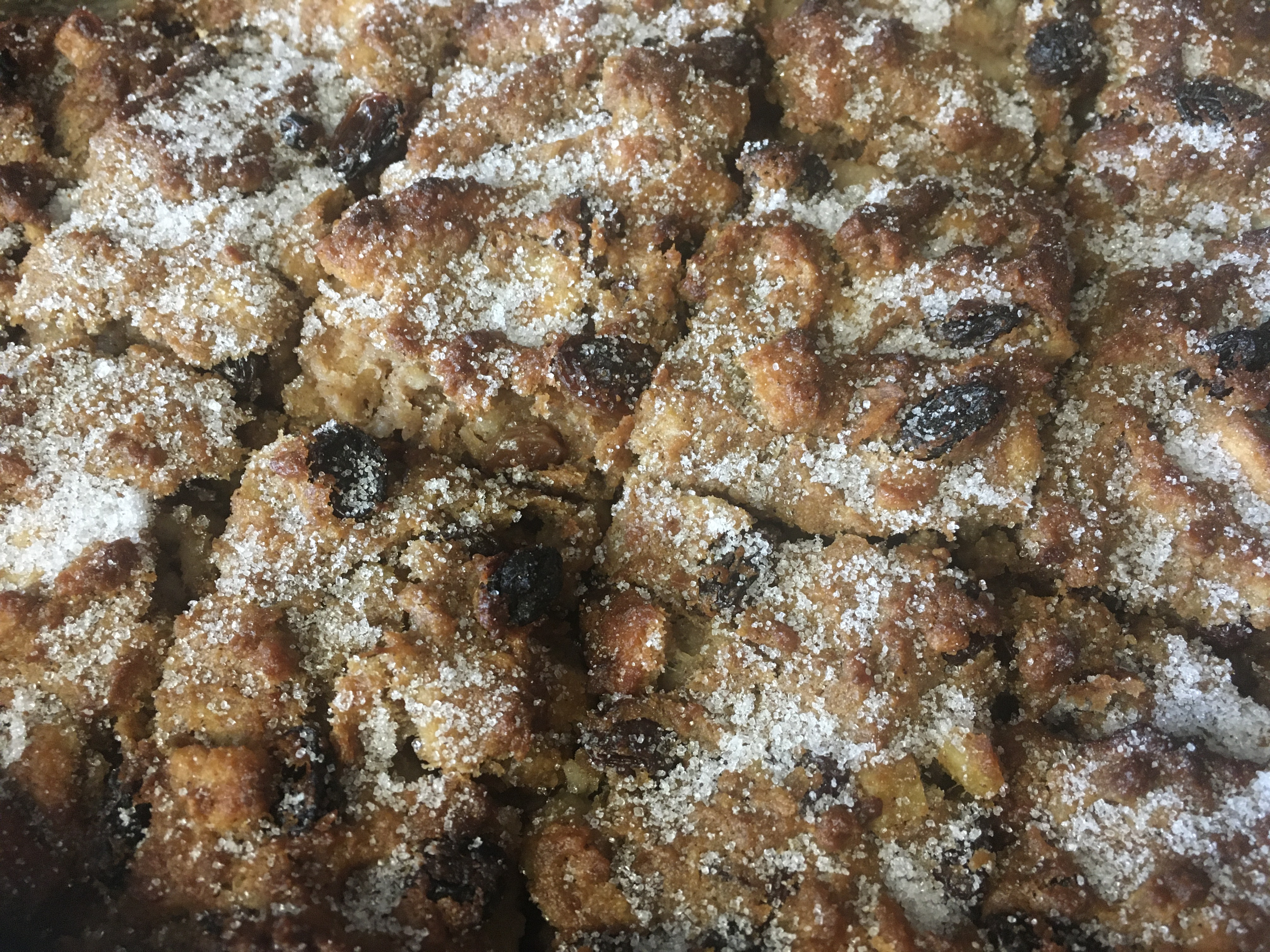 Comfort food for me has to include one of the few things my Dad used to make.. an old fashioned bread pudding! Made with the stale bread, we would otherwise have thrown away, it was perfect, eaten hot for pudding or cold as a little something to see us through until dinner time. Dads secret ingredient was the tea he used to soak the stale bread in, before squishing it all up with the other ingredients...
Old fashioned bread pudding
800g stale bread or combination of bread/rolls etc
300g margarine or butter at room temperature
200g sugar, white or brown
4 eggs
4 tea bags, infused for 10 minutes in 500mls boiling water
2 heaped teaspoons ground cinnamon or mixed spice
300g dried fruit of your choice, I use dried mixed fruit as I love the little nuggets of mixed peel you come across but use anything you like or have handy... sultanas, raisins, currents, cranberries, dates, figs, cherries, apricots etc...
160c
Break up the bread, including crusts, into pieces, in a large bowl then pour over the tea and leave to cool for 5 minutes.
Add the margarine, sugar, eggs, cinnamon and dried fruit, roll your sleeves up and get your hands into the bowl! There is absolutely no other way to do this bit, using a mixing machine will be cheating so release your inner child, get your hands into the bowl and SQUISH the mixture together...let it ooze and squelch out between your fingers...
If you feel any big bits of bread that still feel dry, break them down with your fingers.
Once it's all mixed up, scoop the mixture into a greased, square 9-10" tin and bake in a preheated oven for about an hour or until a knife inserted into the middle comes out cleanly . Sprinkle with a little extra sugar and serve hot or cold x
Categories: Just like Grandma used to make, Bread and dough, Cutting cakes