| | |
| --- | --- |
| Posted by me on April 20, 2020 at 9:15 AM | |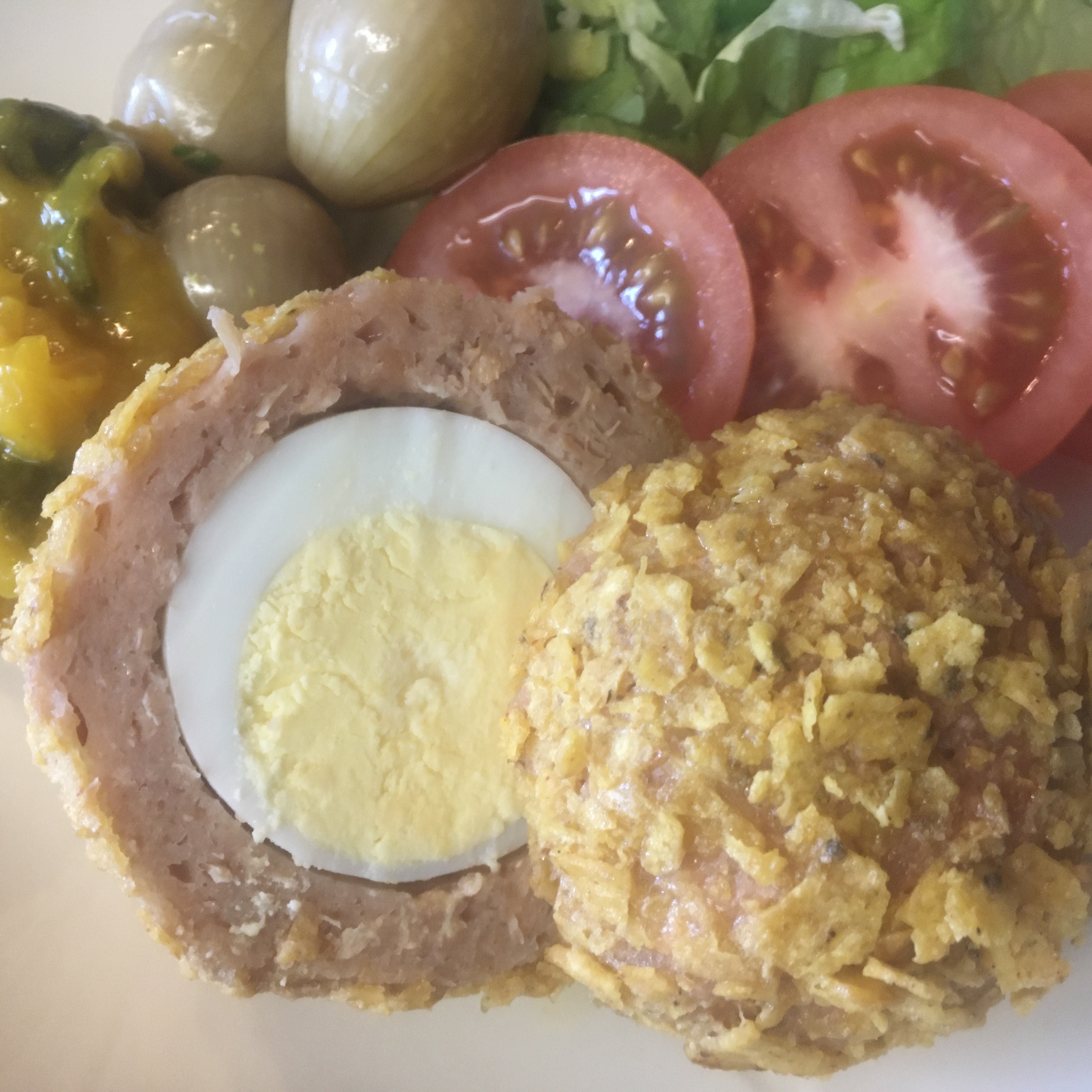 Scotch eggs with a mexicano twist - makes 4
5 eggs, 1 raw in a bowl and whisked with a fork, 4 that are boiled to how you would like your finished scotch eggs to be, I like mine fully cooked, no runny egg so I cook mine for 5 minutes, if you like a runny yolk cut the boiling time down to 3 minutes..
Pack of 8 sausages of your choice, you can even use gluten free or vegetarian sausages like I did
1/2 a bag of tortilla chips, crushed to crumbs
Peel your eggs then split the sausages down their length and remove and discard the skins.
Squash 2 sausages together into a ball, flatten down to a circle twice the size as the egg, place an egg in the middle and fold and share the sausage around it to completely encase . Repeat with the remaining eggs and sausages
Roll each ball in the whisked raw egg, followed by the crushed tortilla chips .
Place the coated eggs on a baking sheet and bake in a preheated oven 180c for 15-20 minutes or until the sausage is fully cooked and the tortilla coating has just started to turn brown
Categories: Something savoury, A blast from the past.... old fashioned recipes with a modern twist!, Just like Grandma used to make