| | |
| --- | --- |
| Posted by me on April 20, 2020 at 9:20 AM | |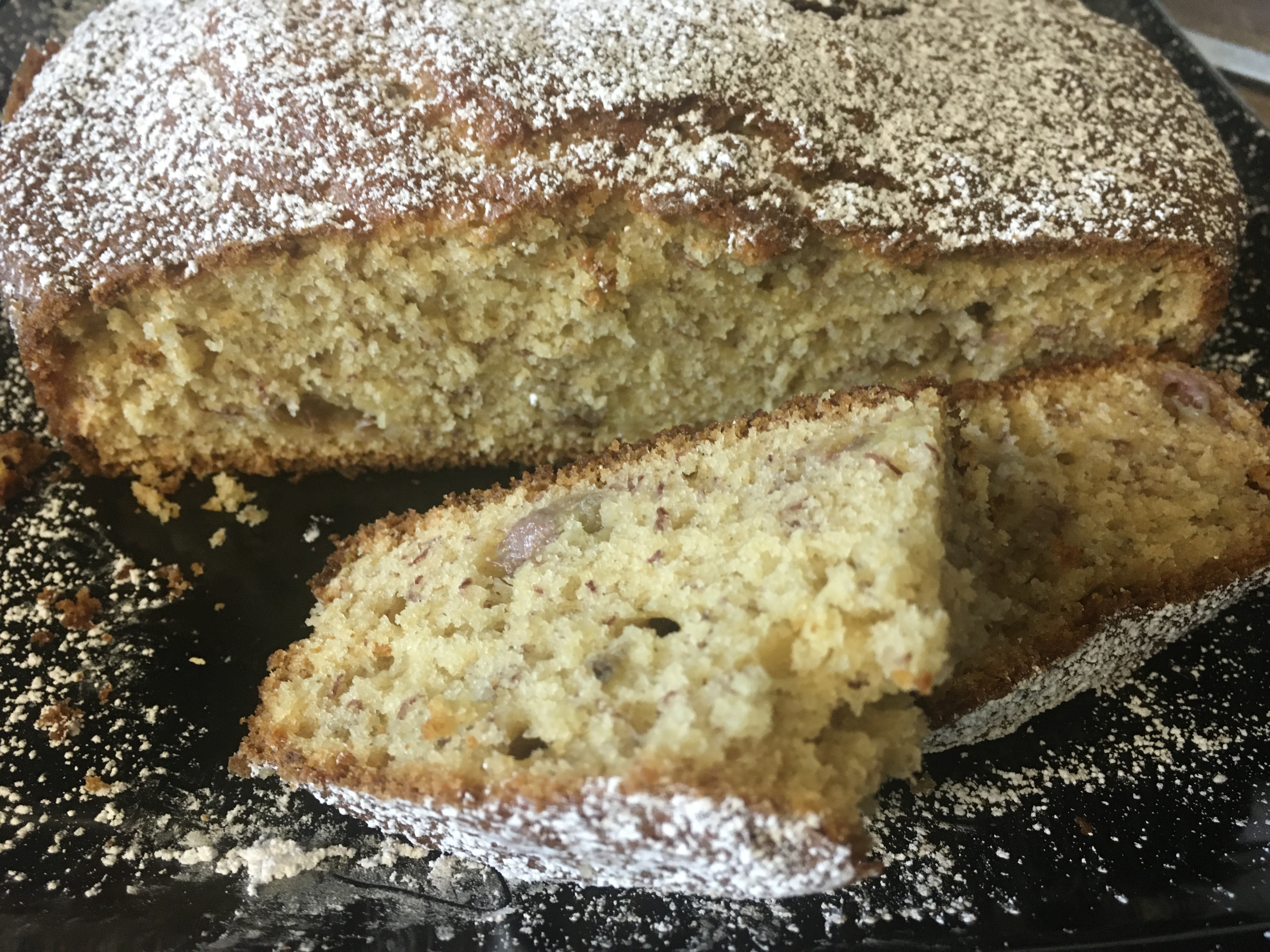 Bish bash bosh banana cake
There's nothing worse than spending half your morning lovingly measuring, weighing, sifting, stirring, creaming and folding a cake batter only for the finished article to be a total disappointment!
This cake takes minutes to make, just weigh three ingredients, slap everything in a large bowl, beat with a wooden spoon and chuck into a tin.
Bish bash BOSH!
Peel 2 large very ripe bananas or 3 small ones break into small chunks and chuck into a large mixing bowl. Add 100g room temperature margarine, 175g sugar and 225g self raising flour. Sprinkle 1 teaspoon of baking powder over the top followed by 2 eggs and 2 tablespoons of milk.
Beat for 2-3 minutes or until everything is well mixed - there will be visible lumps of banana so don't worry about them.
Scrape into a lined 8" tin or a 2lb loaf tin - you can even make cupcakes or muffins if you haven't got a cake tin...
Pop into a preheated oven 160c gas 4-5 for approximately 45 minutes or until the cake is well risen, golden brown and a thin knife comes out clean when inserted into the middle. Cupcakes and muffins will only take about 15 - 18 minutes x leave to cool in the tin for 5 minutes then remove to a wire rack and leave to cool completely.
one Bangin banana cake ready to serve with an ice cold glass of milk. Happy days ❤️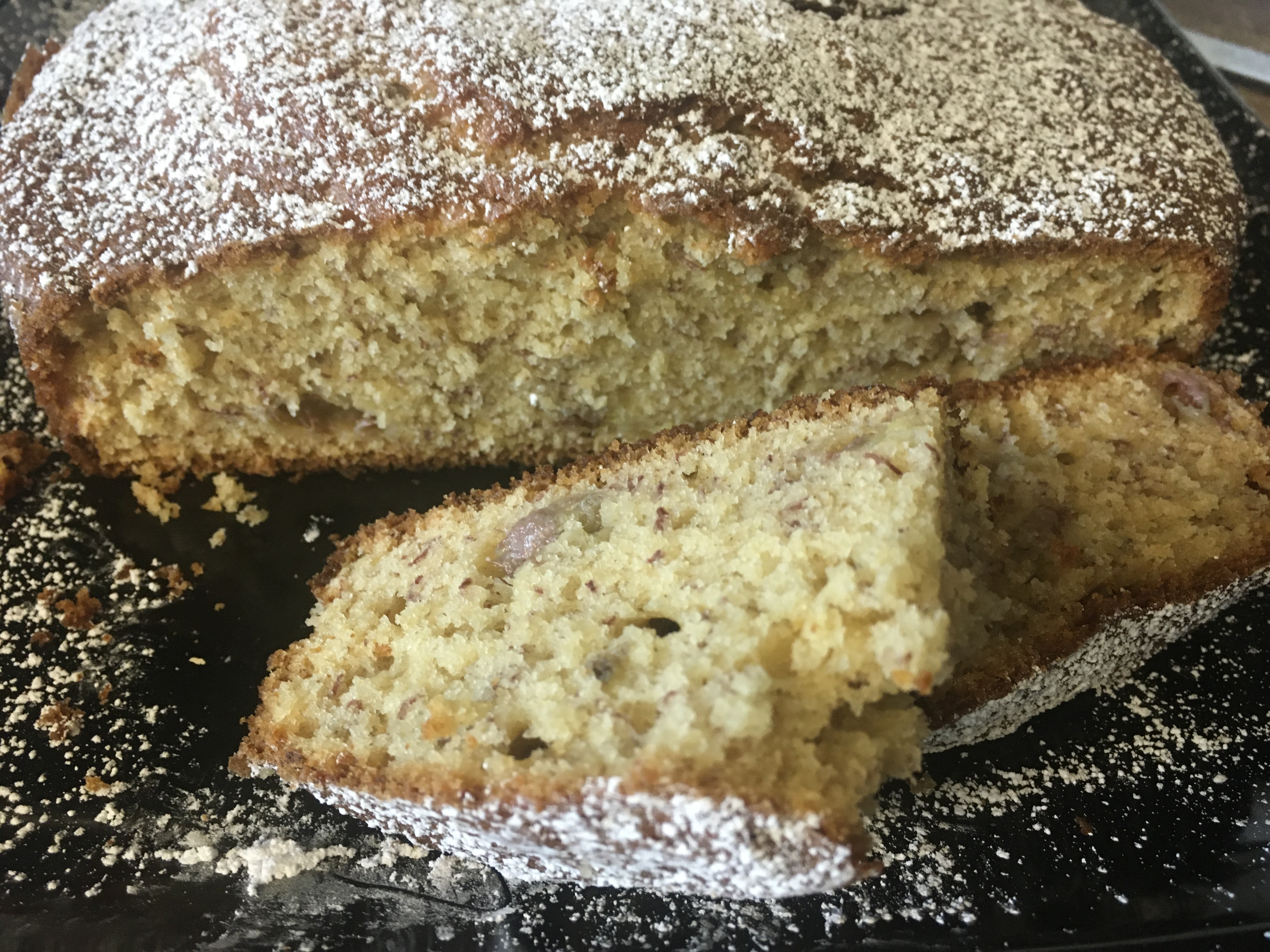 Categories: Cutting cakes, Just like Grandma used to make