| | |
| --- | --- |
| Posted by me on May 8, 2020 at 3:15 PM | |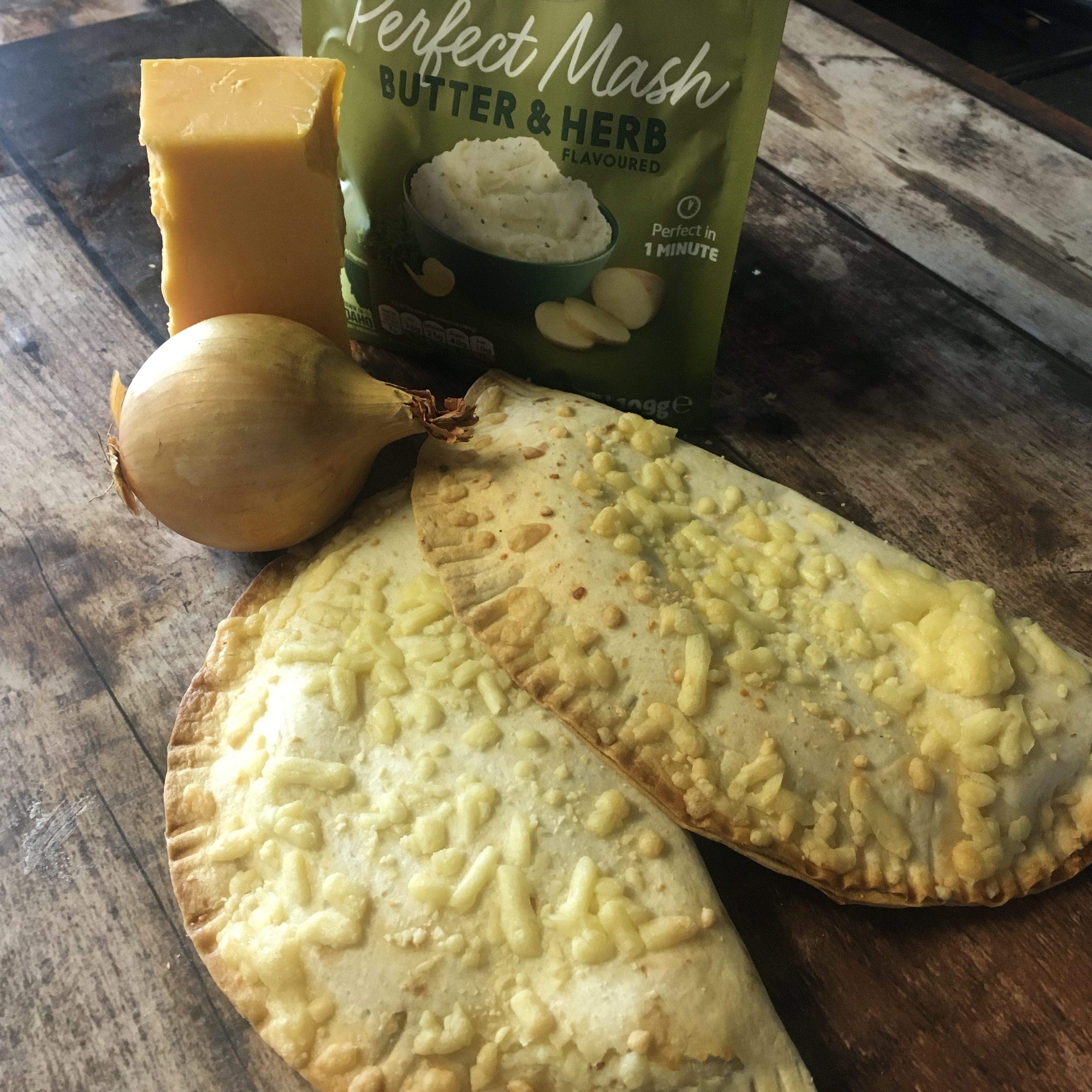 I always have a couple of packs of instant mashed potato in my store cupboard, perfect for when I need tatoes in a hurry or when I just can't be bothered cooking... thinking outside the box today ( I needed a real savoury kick)I made these TO DIE FOR cheese and onion 'pasties' in under 20 minutes using a packet of instant mash, an onion, some cheese and soft flour tortillas! Super simple and super duper tasty the kids and grown ups will absolutely love them
Cheese and Tato pasties - makes either 4 jumbo ones or 8 smaller ones
1 x instant packet of mashed potato, made according to the packet instructions or 400g cold mashed potato
1 large onion, finely diced and fried for 5 minutes in a large knob of butter or margarine until soft
150g mature cheddar cheese grated - plus a little extra for the top
4 x 8-10" soft flour tortillas or 8 x 6" tortillas
You can add a heaped teaspoon of mustard or some chopped chives if you like but it's not necessary
Mix the ready made mashed potato, cheese and fried onion together.
Lay the tortillas on a work surface and divide the mixture between them - positioning on the top half of each and leaving a 1cm border. Wet the border with a little water then fold the tortillas in half and press gently to seal. Use a fork to crimp the edges and place on a baking tray, lined with baking paper. Wet the surface with a little more water and sprinkle with a little extra grated cheese.
Bake @160c in a fan oven for 12 minutes (180c in a regular oven)
Categories: Something savoury, Pies, pastry, Tarts and Tartlets, A blast from the past.... old fashioned recipes with a modern twist!