| | |
| --- | --- |
| Posted by me on October 18, 2020 at 3:00 PM | |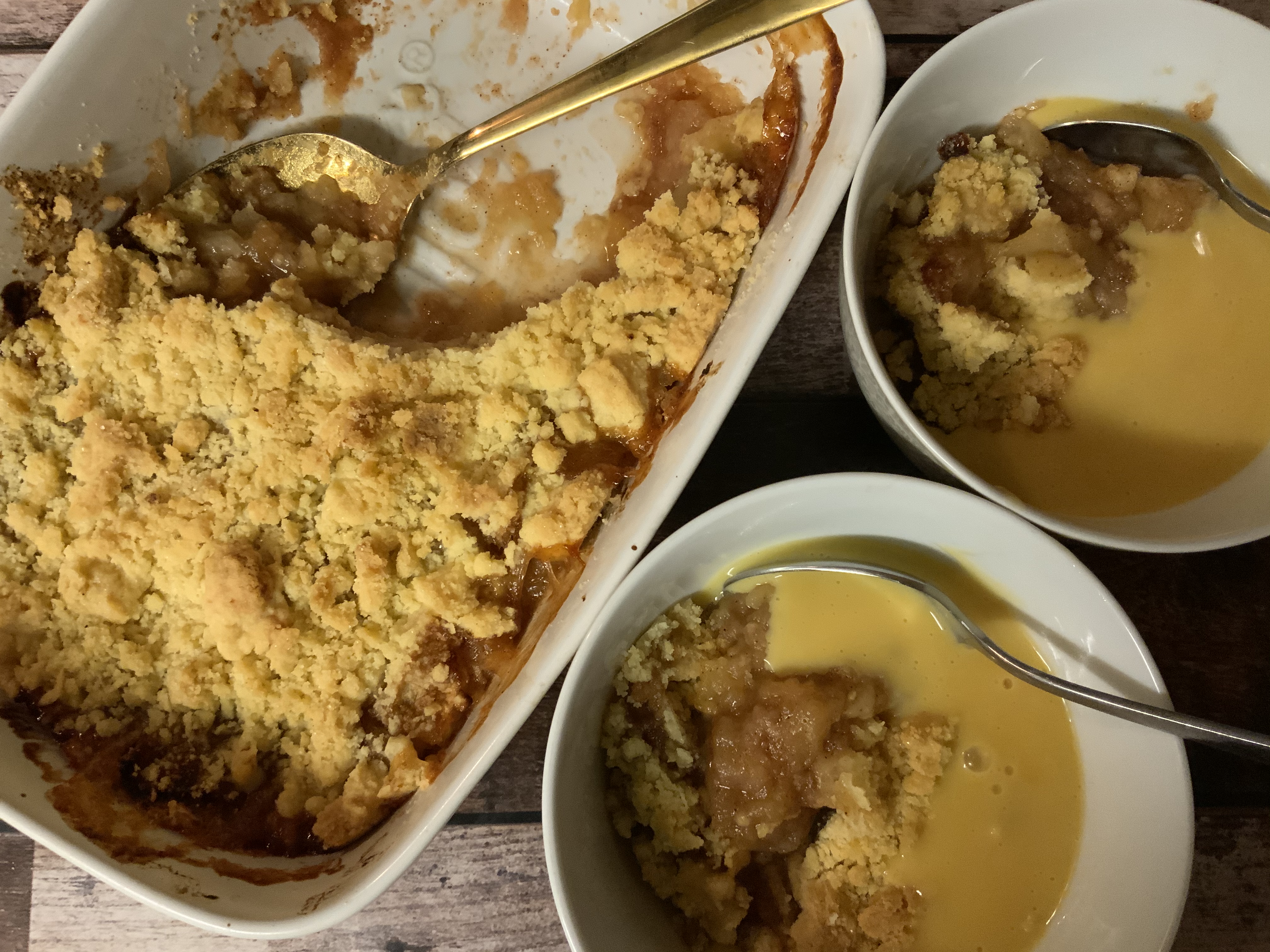 I don't think there is a nicer pudding than a rich, crisp, buttery crumble resplendent on a layer of luscious , sweet but sharp fresh fruit. This simple dessert is perfect with a jug of neon yellow custard or a good scoop of vanilla infused ice cream... delicious!
1000g bramley cooking apples, peeled, cored and cut into 2cm chunks
3-4 heaped tablespoons sugar
1 level teaspoon ground cinnamon
200g plain flour
115g butter
50g sugar
Preheat an oven to 180c, 160c for a fan assisted oven or gas mark 5.
Place half of the apples into a small saucepan with 3-4 tablespoons of sugar and 2 tablespoons of water, cook gently for 5 minutes until the apples are soft and squidgy and the water has evaporated. Add the remaining apples and tip into an ovenproof dish.
Put the flour and butter into a medium mixing bowl and rub together with your fingertips until it resembles chunky breadcrumbs. Add the sugar then scatter over the top of the apples, bake in the preheated oven for 30-40 minutes or until golden brown. Serve with gallons of creamy custard, ice cream or fresh cream.
Categories: Just like Grandma used to make, Puddings and desserts